It's obvious former "America's Next Top Model" judge and acclaimed fashion photographer Nigel Barker has an eye for beauty. So, it's not surprising he and his model wife, Cristen, would choose to move into their home simply because of the amazing waterfront view of the Hudson River. Featured in Page Six Magazine, Barker's eclectic West Village abode is a house tour we had to share.
While the reason the couple chose this home is a no-brainer, the way they decorated it is quite surprising. This young and hip twosome have outfitted their home like a museum filled with Moroccan rugs, artwork from around the world and ancient artifacts, like a two million-year-old shark tooth.
But what's even more amazing than the worldly treasures found in this Manhattan residence, is the tribute to the history of their own roots. Displayed on a soaring wall in the hallway is an endless gallery of family photos and keepsakes. One in particular that stands out is a gorgeous portrait of the photographer's mother that previously hung in the couple's bedroom but has been moved to the foyer, a more appropriate spot said Cristen.
Getting a glimpse of this home, it's clear to see that for Barker and his wife, colorful and bold visions go beyond the lens.
Click through our slideshow below to see some photos of Nigel's home. For more photos and the full story, head over to Page Six Magazine.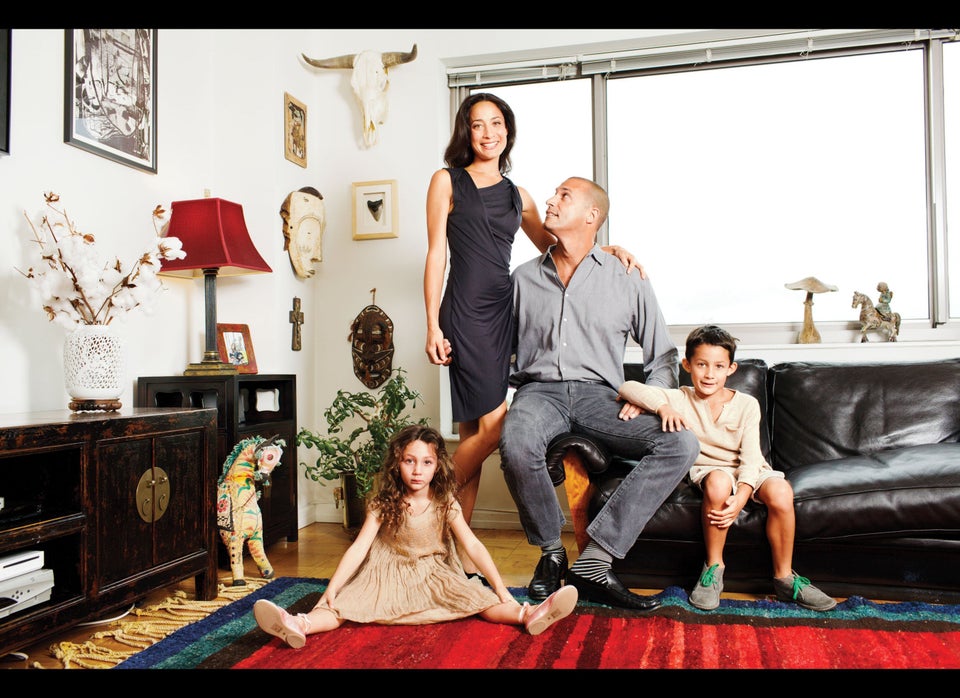 Nigel Barker's Home
Popular in the Community