When Gerry and Sheri Weber first bought their lake house in New Hampshire, it was a little too rustic for their taste. But with a little white paint and a lot of vintage finds, they turned the home into a bright and summery abode worthy enough of a house tour in the September 2012 issue of Country Living, on stands now.
Originally, the main floor of the home consisted of a shabby bedroom, a bare kitchen and a small living room. To create a larger living area, the Webers decided to get rid of the bedroom by ripping out the interior walls. Now, the space has pristine windows and is decorated with cubbies displaying sleeping bags, vintage books and old fishing gear. After removing the ceiling in the old space, a sleeping loft was revealed, where two beds rest peacefully with state maps as artwork hang over each.
And since the kitchen is a part of the living area, the Webers wanted it to look as good as the rest of the house. Painted French Gray, the eatery once filled with make-shift shelves and a yellow countertop, now has clean rectangular units and a beautiful sink, which cleverly sits on an accordion table hiding the plumbing pipes. The couple topped off the space with antique duck decoys, a mid-century fishing advertisement and mismatched cookware.
Our favorite part of this house? The lawn, which previously consisted of less-than-lush greenery. It is now a beach complete with sand and Adirondack chairs that allow the family to take full advantage of their lakefront property.
Looking at this home, we wouldn't mind staying for a weekend and digging our feet in the sand.
Click through the slideshow below to see the Weber's new home and be sure to check out the full feature in Country Living.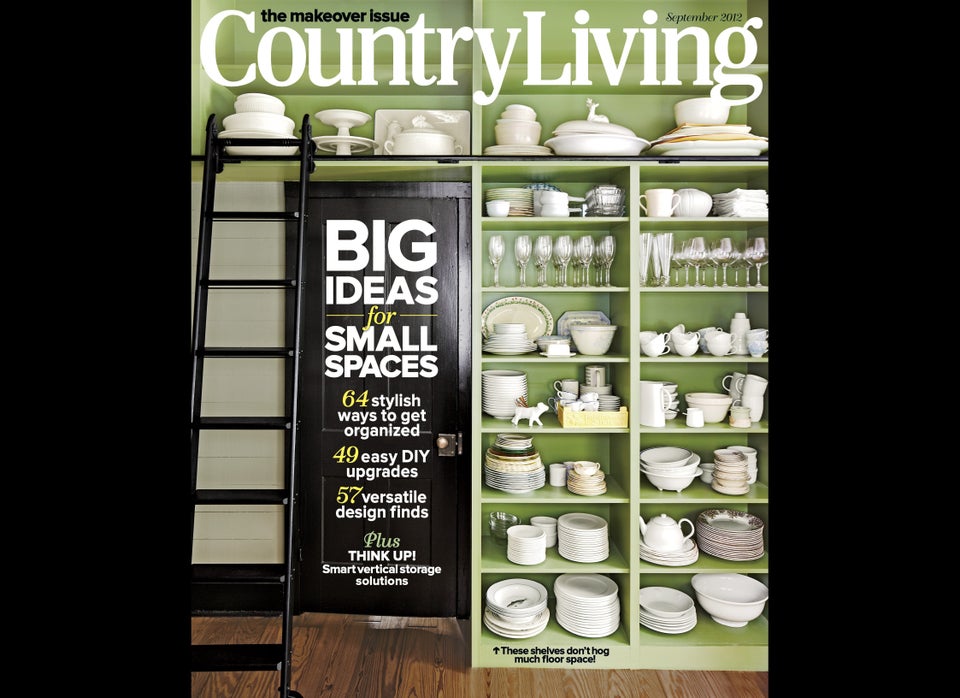 Country Living September 2012