For most of us, even when we find our perfect home, moving can still be stressful. But imagine moving into a very outdated home with very little time to make it livable? Sounds daunting. But blogger Tanya Watson of "Dans le Townhouse" was up to the task. She transformed her home from a dismal 1970s townhouse into an airy, modern home, making it a house tour we had to share!
The part we love most about Watson's house is the fact that 90 percent of the remodeling was done by her and her hubby. "We had a short time to make this space livable, so we focused on the big things we could renovate ourselves," she said. How short? Barely two weeks!
Some of the renovations included replacing "stinky" carpets with hardwood floors, refinishing the kitchen cabinets and retiling the bathroom floors.
There was one part of the house that she had to leave to the experts: The main bathroom. It was completely nonfunctional when the couple first bought the house. Hey, sometimes you just need to call on a professional when dealing with plumbing needs!
And though Watson and her husband had a great time fixing up their new home, it's not something she would do again -- at least not in two weeks. The short timeframe forced them to cut corners throughout the house, like in the kitchen, which Watson would have "loved to gut" but couldn't.
Watson also stuck to using white paint in all the rooms because it was cheaper and could be done in a timely matter. And while she enjoys the bright look of the white walls, she had to work harder on the decor to bring color to the house. "There was just so much white going on that I had to punch the home with color," Watson says. "Now there is so much color, people don't even realize the walls are white."
Which is true. The red accents in the kitchen and the mint-green chair and vases in the guest bedroom definitely add warmth and cheer to the home, giving the room plenty of character despite the neutral background. (Apartment dwellers, keep this in mind when faced when faced with "rental white" walls.) Another favorite decorating trick? The art Watson hung on the bookcases, which helps to hide clutter.
Her house is amazing as-is, but even three years after they purchased it, the couple is still working on little jobs to create their perfect home. Watson recommends new homeowners take their time before jumping into any home renovations. "When the dust settles there are things I would like to change. I would just recommend doing a lot of planning. We were really good at planning in that short time, but it still wasn't enough," she says.
Click through the slideshow to see Tanya's home transformation and check out her blog, "Dans le Townhouse" for an update on the home and tons of DIY ideas!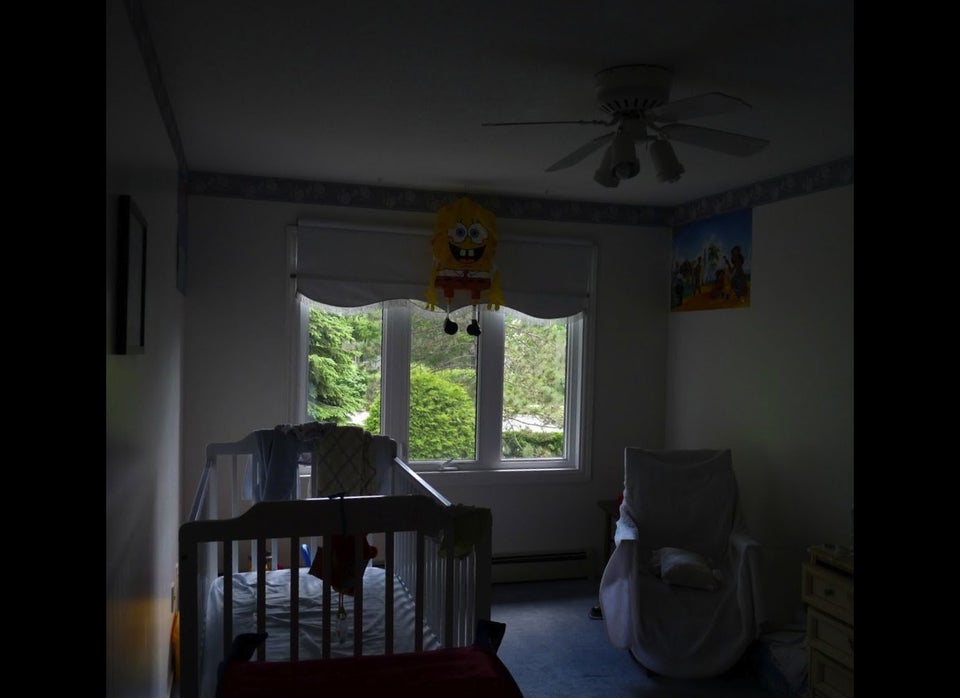 And if you liked this house tour, check out these other great stories: