Through their studies, scholars are often led to many different experiences, sometimes unexpectedly changing the way they live. Which is exactly what happened to April Anson, a PhD student at the University of Oregon, who currently resides in her very own tiny home that we had to share as a house tour.
The dream of owning a tiny home started after Anson met a friend at a conference who told her all about small living. From that point on she quickly became obsessed with the idea of owning one of her own. But it wasn't until she realized how much "stuff" she had accumulated that she made the decision to start building. "I felt almost panicked that I was only one person but I had all this STUFF -- just stuff," Anson said. "While some had use, most just filled the space of the house. It seemed like a crazy sort of illogic."
Anson first purchased a Tumbleweed plan then got creative by adding her own touch with a gambrel roof. She ran into a few hiccups,like her black water and grey water tanks were delivered four weeks late, causing her bathroom and kitchen to be put on hold for a while, but that was all -- building wise.
On the other hand, she has run into some difficulties with the concept of living in a space so small. "It is actually not the difficulty in having less stuff, it is in having less space," she said. Space to do things we normally take for granted, like being able to having a messy room or the ability to skip dusting every one in a while.
But none of those missed luxuries can stop Anson from gushing about her little home. "There is nothing like figuring out how to use a little space in a new way, or how to use what you have to get something new out of it. I love that feeling," she said.
Click through our slideshow to see Anson's home and head over to her blog, AA Tiny House, for more information.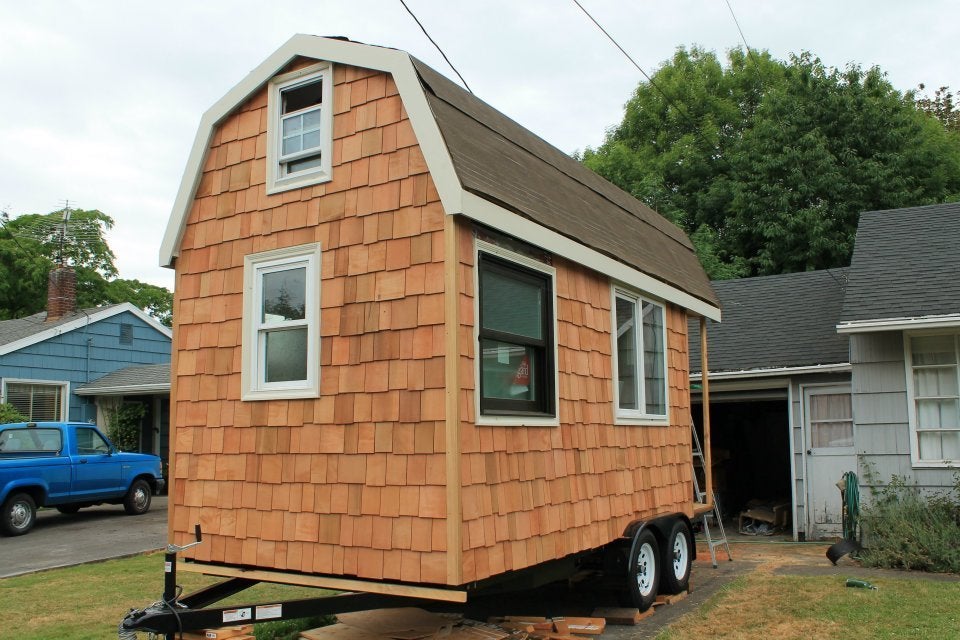 April Anson's Tiny Home
Related