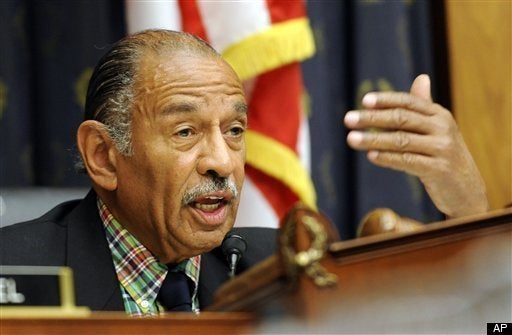 The battle against the health insurance industry is steadily intensifying. House Democrats have formally scheduled a vote to revoke the industry's cherished antitrust protection, according to a statement from Judiciary Committee Chairman John Conyers Jr. (D-Mich.). The move comes after House Speaker Nancy Pelosi (D-Calif.) and Senate Majority Leader Harry Reid (D-Nevada) have put up a unified front, calling for an end to the anti-competitive practice.
On Thursday, Pelosi noted to reporters that the Judiciary Committee had held a hearing on repealing the 1945 McCarran-Ferguson Act, which exempts the insurance industry from antitrust laws.
Conyers announced Friday he'd take it to the next level and hold a vote on October 21. "These abuses are plainly illegal in other industries, and it does not make sense, when Congress is working so hard to bring meaningful reform to the market in health insurance, that health insurers should continue to be exempted from federal antitrust oversight," said Conyers. "This bill is an important complement to the public insurance option in ensuring that American families get the full benefits of choice, affordability, reliability, and quality service that competition brings."
That Conyers' announcement followed Pelosi's and Reid's push indicates an orchestrated offensive against the industry. A statement released Friday night by Rep. Chris Van Hollen (D-Md.), a close Pelosi ally and the chairman of the Democratic Congressional Campaign Committee, further indicates a concerted effort.
"For far too long, health insurance companies have been exempted from playing by the rules that most other businesses must live by. They have abused that benefit. Now is the time to require them to abide by the same rules as everyone else. I believe it is long past time to repeal this exemption," he said.

Popular in the Community