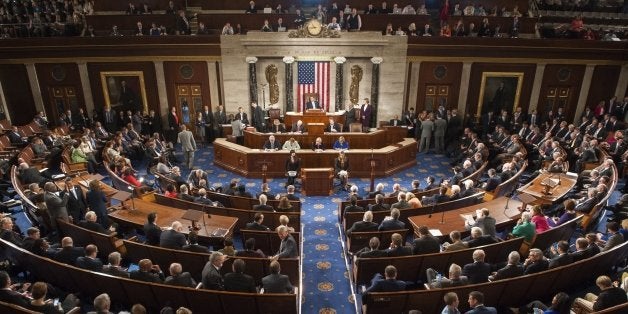 Only months since cyber attacks on federal agencies exposed the sensitive personal information of millions of Americans, the House is poised to pass legislation that would put tens of thousands more citizens at risk of online identity theft, EWG Action Fund warned.
A floor vote is scheduled for Thursday, Jan. 7, on the so-called FACT Act, which would erect needless bureaucratic barriers to delay or deny justice for victims of asbestos-triggered diseases and their families. The bill, pushed by the U.S. Chamber of Commerce and corporations including Koch Industries and Honeywell International, would force the online disclosure of sensitive personal information of sick and dying asbestos victims seeking compensation for their illnesses.
Disclosure would include the last four digits of their Social Security numbers, work and medical histories, full name and birth year, among other details, on a publicly accessible website anyone with access to a computer can view and download. If the bill becomes law, it will allow corporations responsible for poisoning these victims to access their personal information with the click of a mouse, instead of using the established discovery process in litigation. By contrast, attorneys for victims would remain bound by the current rules.
EWG Action Fund asked a recognized authority in the area of privacy to review the bill for identity theft risks. Glen Kopp, a partner with the law firm Bracewell & Giuliani and a former federal prosecutor, wrote in his analysis of the bill:
Identity theft largely results from the compromise of personal identification information, which identity thieves can use for any number of illegal purposes, including bank fraud, credit card fraud, and health care fraud. . . .

Maintaining the confidentiality of this kind of information is particularly important given its typical use by identity thieves. . . . Current or previous employment information can provide a criminal with the lure he or she needs for such an attack. An address, email address, and/or phone number are the means to execute the attack.
The federal Bureau of Justice Statistics estimates that in 2012 alone, almost one-tenth of all Americans 16 and older were victims of identity theft. According to Kopp's analysis, these 16 million-plus citizens lost $25 billion to fraud.
During testimony in 2013 before the Senate Homeland Security Committee, FBI Director James Comey told the panel that cyber attacks now present one of the most significant threats to the American people. Comey surmised that over the next decade, cyber crime will almost certainly surpass the risks posed by international terror groups.
"We have connected all of our lives -- personal, professional and national -- to the Internet," Comey testified. "That's where the bad guys will go because that's where our lives are, our money, our secrets."
Whether or not you're an asbestos victim, everyone should be concerned by a bill that would place tens of thousands of Americans a year at increased risk of cyber crimes. As both criminals and terrorists step up their online assaults, our elected leaders should be taking every opportunity to protect us from future attacks - not handing over the online keys to a treasure trove of Americans' personal information.
The bill, formerly H.R. 526 and authored by Rep. Blake Farenthold (R-Texas), is now attached to another piece of legislation, H.R. 1927, the Fairness in Class Action Litigation Act, scheduled for a floor vote Jan. 7. Identical legislation, S. 357, sponsored by Sen. Jeff Flake (R-Ariz.) awaits action in the Senate.
Popular in the Community