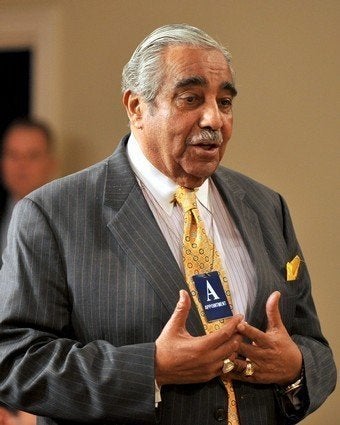 The House overwhelmingly passed legislation on Thursday to tax bonuses paid out by AIG and other bailed-out firms at a rate of 90 percent. "We want our money back and we want our money back now for the taxpayers," said Speaker Nancy Pelosi (D-Calif.)
But the measure passed, 328-93, only after a hectic scene in which dozens of Republicans switched their votes from no to yes.
The bill required a two-thirds majority because Democrats brought it up under a suspension of regular rules. As the vote unfolded, Rep. Mike Simpson (R-Idaho) told the Huffington Post that he had voted no.
He then paused and added: "So far."
"I might be," he said. "The politics is to vote yes. The policy is to vote no...Everybody's pissed off about those bonuses. So am I. I don't know that you violate the Constitution in order to get them back, which I think this does. We'll see."
When the final roll was called, Simpson was a no. "They're just playing politics with this," he said.
By that reasoning, 85 of Simpson's Republican colleagues, who all voted yes, were doing the same.
A senior House Republican aide said that Minority Whip Eric Cantor (R-VA.) did not whip the vote and that members were free to vote however they chose. Cantor voted yes. Minority Leader John Boehner (R-Ohio) voted no.
A united bloc of House Republicans could have killed the bill -- and that's just what Democrats were hoping would happen, Simpson said.
"The only reason it's on suspension is so if it fails, they can blame us. And they don't want it to pass, otherwise they'd run it under a rule," he said. Under normal rules, a bill only needs a simple majority.
"Expediency isn't the issue. It only takes an hour to do a rule," said Simpson "So it's phony. It's a phony bill. They know it won't become law."
"The bill passed well beyond the two-thirds margin necessary," said Kristie Greco, spokesperson for House Majority Whip James Clyburn. (In all, 243 Democrats and 85 Republicans voted "yes" on the bill. It was opposed by six Democrats and 87 Republicans.)
"The American taxpayers are outraged by the AIG bonuses and the House acted to recoup taxpayer money," Greco said.
Additional reporting by the Associated Press
Popular in the Community