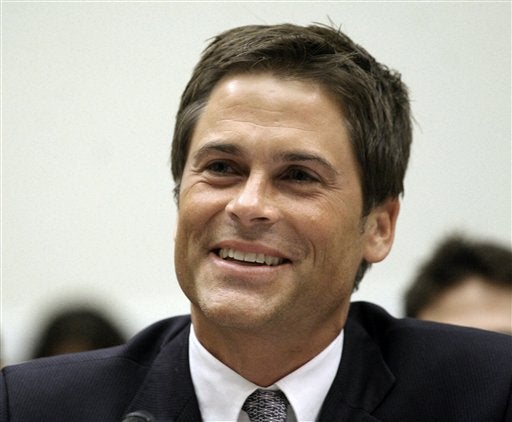 Harassment in the workplace, sexual or otherwise, is something I take very seriously. In my home and on the set, I have been surrounded for years by hardworking women (and men) whom I respect and whose rights are to be protected. But when people make false claims of harassment particularly for financial gain, it must be defended vigorously and openly, for it weakens the claims of legitimate victims.
A former employee is demanding my wife Sheryl and I pay her $1.5 million by the end of the week or she will accuse us both of a vicious laundry list of false terribles. It is an attempt to damage and humiliate not only my wife and me, but our two young sons as well. My family is devastated at this betrayal; this woman worked in our home and traveled with us off and on for seven years, without complaint. In fact, she left other jobs to return to work for us three different times. Several weeks ago she quit abruptly, leaving us without a replacement. Within days we received these texts from her explaining her sudden departure:
------ SMS Text ------

From: (phone number redacted)


Sent: Feb 25, 2008 9:47 AM

Subject: Sheryl, I am really sorry.


Sheryl, I am really sorry. I have nothing bad 2 say about your family and really am thankful for what you guys have done for me over the years. I hope we can handle this as friends. I did not leave out of spite or anger, it was just time for my heart to let go. I am embarassed that I just up and left like this but I could not see another way. It was time for me to move on. I'm sure you and rob feel the same. My heart has not been in the job and that is not fair to you or the boys. I have nothing but love and respect for your family and would love to maintain a caring relationship with you guys. You have been a huge part of my life for so many years it will be hard to let go of those boys.

I am really sorry Sheryl!
Jess
Sent via BlackBerry by AT&T

------ SMS Text ------
From: (phone number redacted)
Sent: Feb 25, 2008 10:29 AM
Subject: Thank you so much sheryl and I...

Thank you so much sheryl and I really am sorry. Please tell the kids it had nothing 2 do w them, they are absolutely amazing boys. It had nothing to do with you or rob either, this was me. I love you guys. Ps tell rob I'm really sorry as well
Sent via BlackBerry by AT&T
Does that sound like someone who has been treated badly? Nothing about abuse in the workplace or inappropriate conduct; nothing about discrepancies with monies owed, no explanation as to why she would return numerous times to a job she considered so abusive. Just a correct assessment of her relationship with our family. But clearly, if you are going to demand a million-five for supposed "anguish" suffered in our home, you'd better change your tune fast; so she did.
Everyone knows we live in a time where public figures are targets. But I also know of many people in everyday life who are paying the price of a climate where anyone can accuse anybody of anything, anytime, and hope for a big cash pay-off at the end. "Hush money" to just go away. Well I won't go away. No one intimidates my family. My wife and I have many former and long term employees, all of whom know this woman, who can and will refute any claims of anything inappropriate in our home, or anywhere else. We will defend ourselves with vigor and without fear.
We live in a time where businesses build glass-walled offices to prevent this exact kind of "his-word-against-mine" extortion. But you can't build a world of glass. You shouldn't have to live in fear of being alone in a room with a co-worker or having to tip-toe through your own home. Conversely, legitimate sexual harassment, when proved-up, with witnesses and proper documentation is to be dealt with severely.
During her time in our home my wife tried to mentor this young woman. She took her into her confidence. We took her into our hearts. Having 18 years of sobriety, both my wife and I tried to be supportive as she struggled with personal issues. But we never saw this coming. Apparently, she wanted more. Recently, a colleague of hers has come forward to reveal that this young woman had "a crush" on me and told her on many occasions, "I wish he would get a divorce."
My two boys are Jewish, by way of my wife. The other day I asked their rabbi for advice. She said: "People see threats for what they are, just as they see truth for what it is." I hope that's true. I don't want to live in a world of glass.
Popular in the Community