Right now is a terrific time to buy a house in many parts of the U.S. -- if you have outstanding credit and a suitcase full of cash. For most everyone else, the market is increasingly out of reach. Here are four reasons why.
1. Home prices are rising much faster than wages.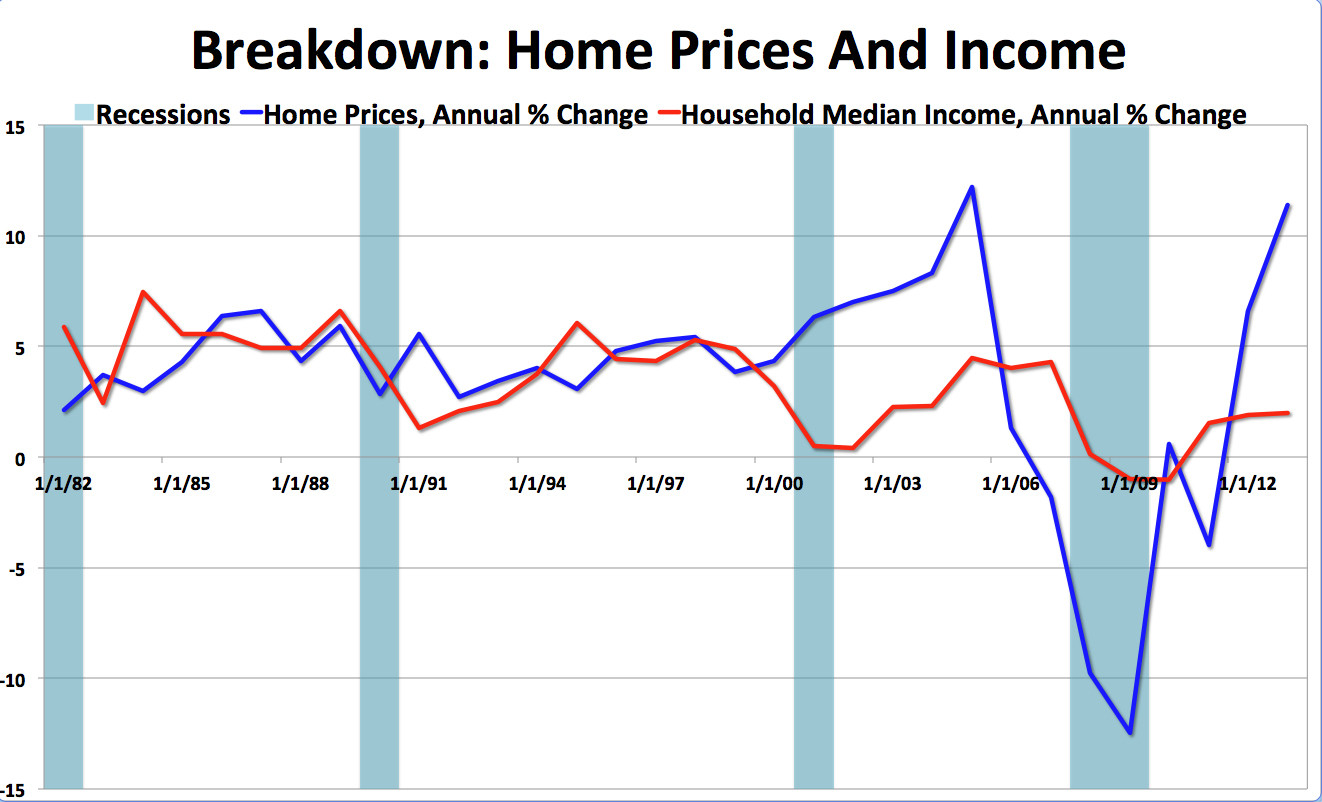 (Sources: National Association of Realtors, U.S. Census Bureau)
Historically, home prices and income have followed similar paths. A split began around 2000, when wage growth dropped to near zero, even as home prices began to soar. Since then, median household income growth has muddled along, while home prices have behaved like an addict on a meth bender: climbing to dangerous heights in 2006, crashing through the floor over the next few years, and now rising sharply again.
A recovery from the recent trough benefits many current homeowners, especially those who are underwater (meaning they owe more than their home is worth). But the jump in prices means that homes are becoming increasingly unaffordable.
In the past two years, from January 2012 to January 2014, prices for existing homes (as opposed to newly built homes) gained 18 percent, according to the National Association of Realtors, the source for the home-price data in the chart above. (The data company Core Logic, which uses a broader metric, estimates that prices were up 21.7 percent over this span). Wage and salary growth over the same time period, meanwhile, was 4.1 percent, according to the Bureau of Labor Statistics.
2. Fannie Mae has dramatically tightened its lending standards.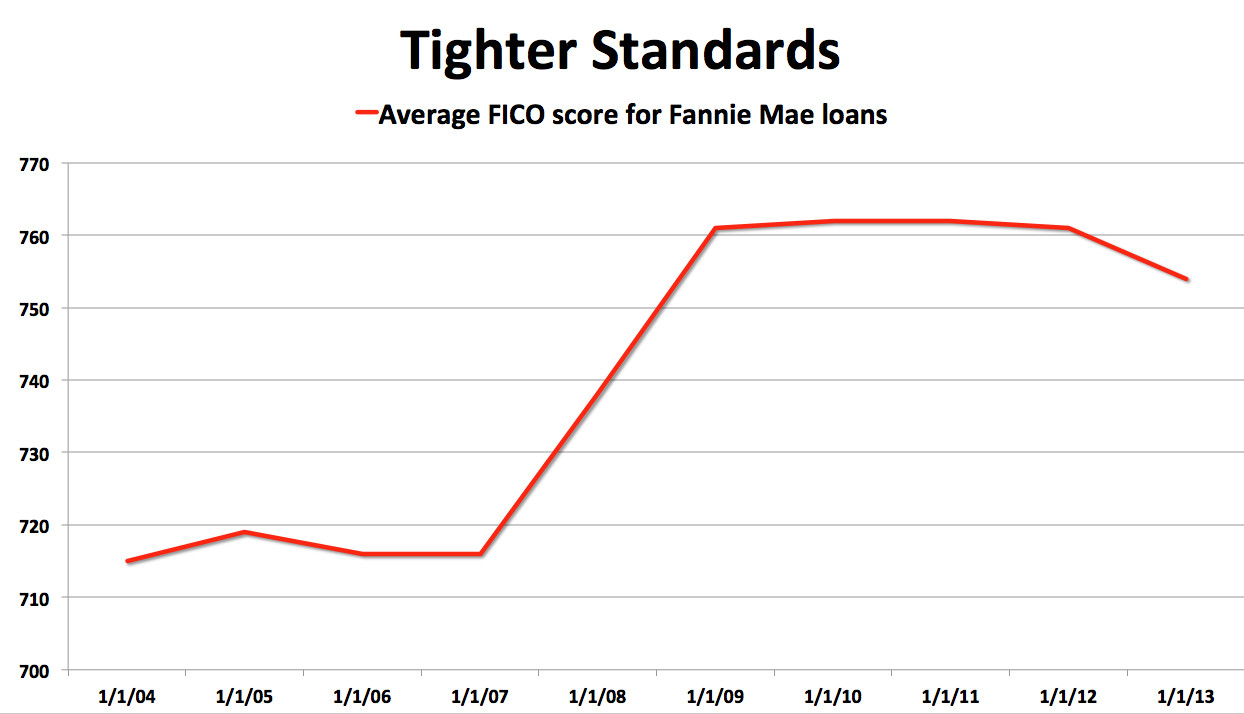 (Source: Fannie Mae)
Fannie Mae and its smaller cousin Freddie Mac were created to give middle-class Americans greater access to the housing market. But in the wake of a massive taxpayer bailout, the companies tightened up their standards considerably, even as they began to make huge profits. (Combined, they earned a record $133 billion in 2013. They have now dumped more money back into federal coffers than they received.)
Fannie and Freddie don't make mortgage loans directly, but they buy loans from lenders. As such, they set the standards that lenders use to make more than half of all mortgages in the U.S. When they tighten standards, they make low-interest home loans available only to buyers with the best credit.
The average Fannie Mae borrower credit score from 2001 to 2004 was 718, a few points less than the median credit score of all U.S. consumers. In 2013, the average score was 753, which is at the high end of the credit-score range and considered "excellent" by most lenders.
People with lower credit scores can often get a loan from the Federal Housing Authority, but these mortgages are more expensive, and come with higher monthly payments.
3. Fewer homes are listed for sale.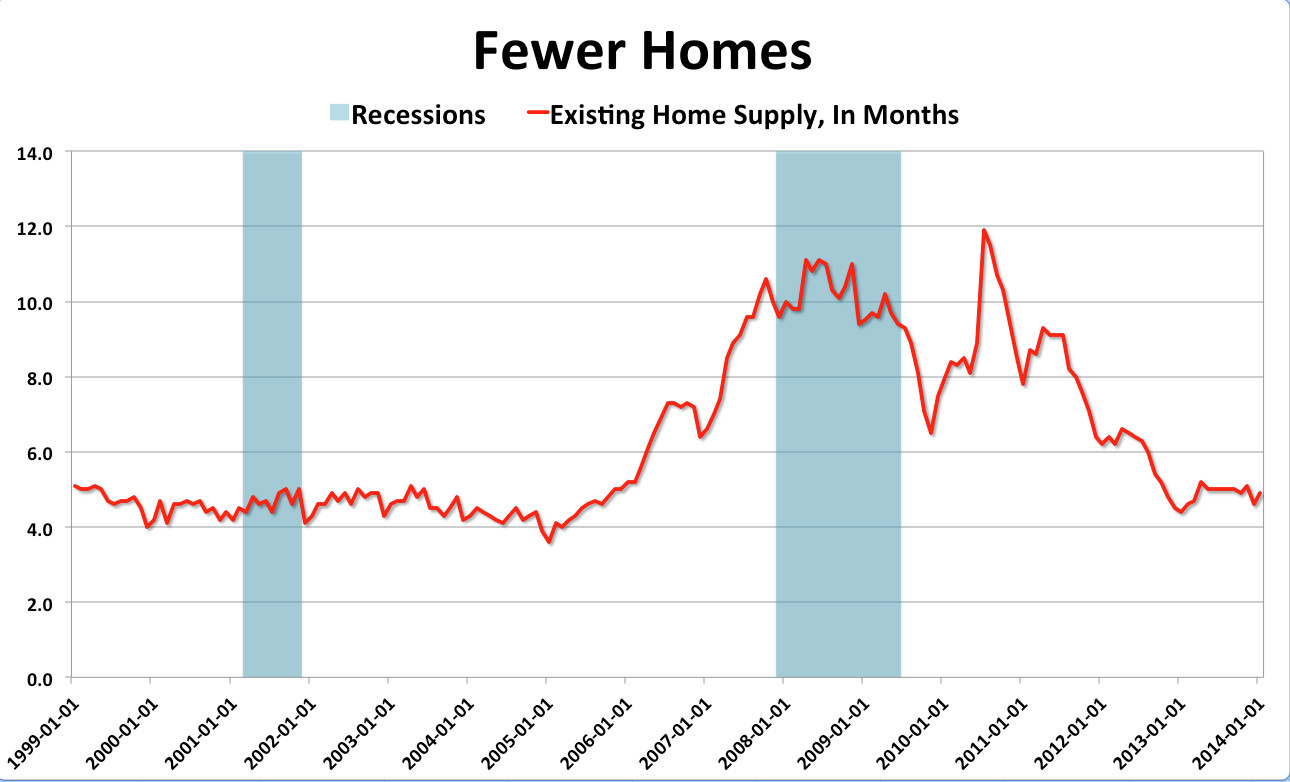 (Source: National Association of Realtors)
People just aren't selling as often as they once did, and new home building slowed dramatically after the financial crash. The number of existing homes on the market accounts for less than five months' worth of sales, according to the NAR, roughly matching the level of inventory before the housing bubble exploded. Tighter inventory may be contributing to wild price swings, too: When fewer homes are for sale, prices are more volatile.
4. Wall Street is in the landlord business.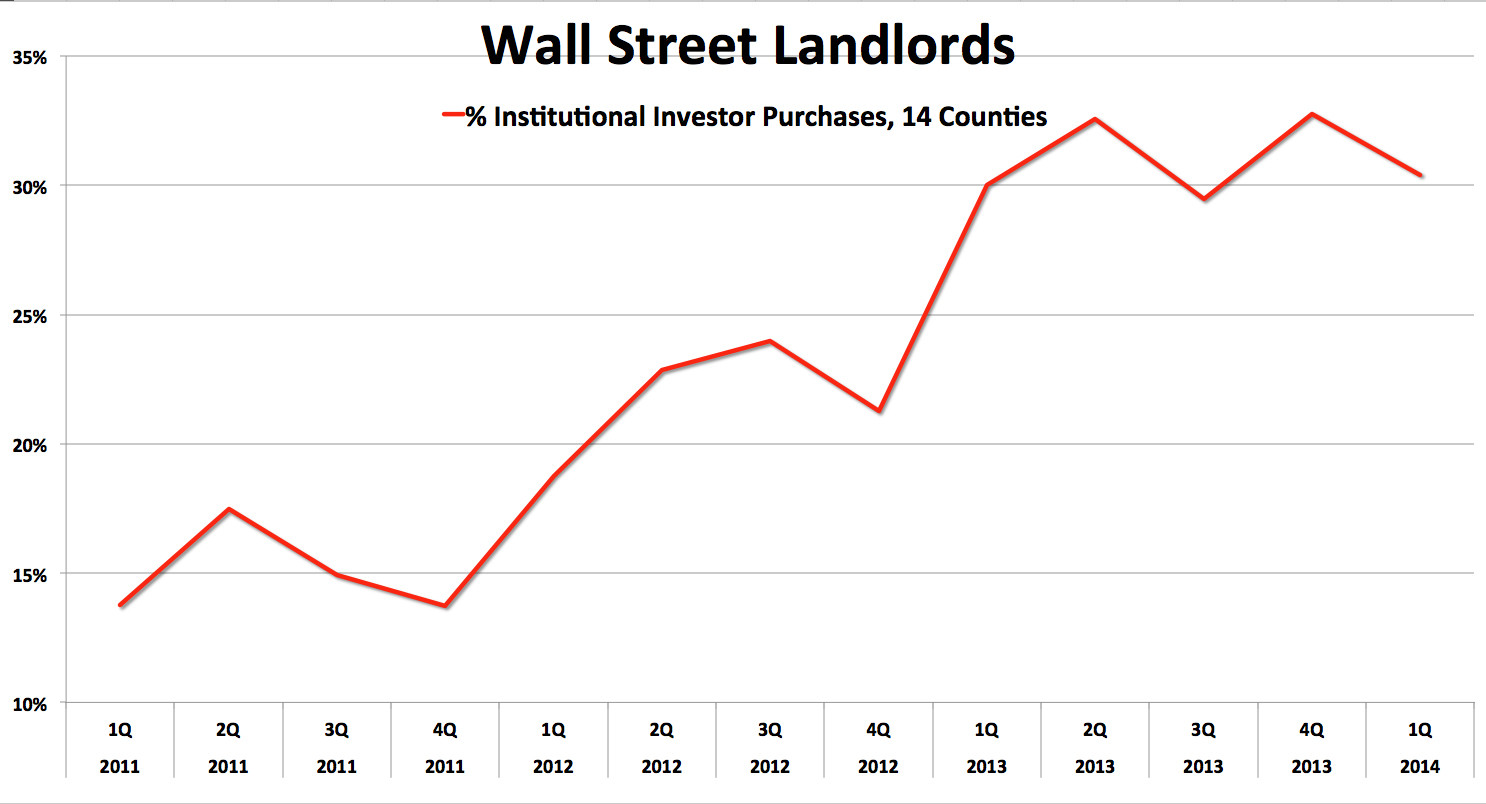 (Source: RealtyTrac)
In some markets, would-be homebuyers are showing up at open houses only to find so-called institutional investors already there, ready to pay cash. The investors are buying up homes, converting them into rentals and then selling those income streams on Wall Street.
In the 14 counties where they are most active, including Las Vegas and the Atlanta and Jacksonville, Fla. suburbs, institutional buyers are buying about 1 in 3 of all homes for sale, according to data tracker RealtyTrac.

Popular in the Community