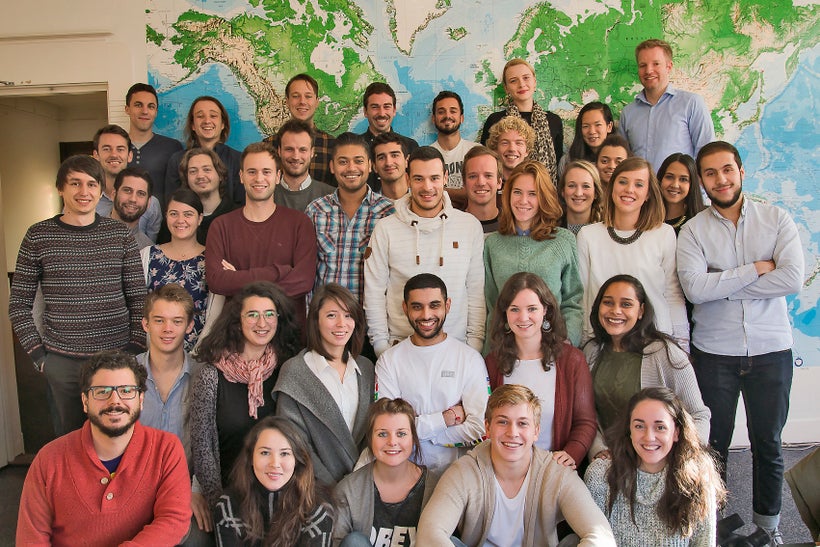 Looking for safe, convenient, and clean accommodations for a student going abroad to study or for one who has scored an international internship? How do you find the perfect accommodations from thousands of miles away and still have the peace of mind you've chosen wisely?
HousingAnywhere.com, an online housing platform for students, offers the following tips and red flags for parents and students as they navigate the waters of preparing to live abroad. Housing Anywhere is a 100% online accommodation platform for international student housing that currently offers accommodations in more than 500 cities and in more than 50 countries. Both homeowners and students who travel abroad to study can also offer apartments to students for free on the platform.
While relatively new to the online housing platform, the company understands the anxiety a parent may be experiencing and the stress a student may be feeling. Housing Anywhere says the three biggest factors parents and students look at when considering a place to live are budget, time, and flexibility. And while the best apartments and rooms go quickly, using platforms like theirs can save you a lot of time and hassle and help a student stay clear of some of the pitfalls and scams.
What are some issues to be aware of as you look for housing abroad? Housing Anywhere says these are four things to consider:
1. Good location, below market prices. Housing Anywhere said, "If an apartment or a room has an excellent location and is below the average rental market price, then, unfortunately, it has a high probability of being a scam. Housing Anywhere works to ensure properties advertised on their site really exist, and are generally quick to spot a scam before it affects your pocket book."
2. Owners who do not answer. "Sometimes, the owners are not very agile when it comes to answering students who are looking for an apartment. When someone uses Housing Anywhere, owners who are slow to respond or do not respond to queries are penalized so that their ads do not appear in the top positions on our platform. But regardless if you use our platform or another, we strongly recommend arranging a video call to get to know the owner of the future home before making the reservation." Some questions Housing Anywhere suggests asking an owner:
How do they want the rent paid?
Does the rent include bills?
Has the owner rented before (particularly to international students)?
Are there any deposits or non-refundable fees, and what are they for?
What's the owner's subletting policy?
Does the owner allow early contract terminations and if so, what are the fees?
Will you be able to renew the contract if you want to, or even go month-to-month afterward?
Are guests allowed to stay?
Are there any house rules to abide by?
3. Unusual student data is required. "To protect its users from potential scams, players in the collaborative economy have very clear and well-established rules of the game. The great thing about using a platform like ours is that if a student is told they must make payments off the platform or any type of procedure that is not in accordance with the policy of the platform, the student must notify the community and not make the payment. In Housing Anywhere, all advertisers are verified and all transactions include the anti-fraud payment system. In this way, the transfer of the first month's rent is made once the student has seen and verified their new home. This should be the standard, not the exception."
4. Ads with few images. "If an ad does not include floor images or some images are repeated in multiple ads, it is best to discard it. To prevent this from happening, all ads that appear on the Housing Anywhere platform are optimized to include all relevant information."
Moving to a new country to study can be stressful and trying to find a place to live before you have even seen it, is definitely a leap of faith. Housing Anywhere stressed that asking lots of questions of the owner of an apartment or room is essential; using Facebook and the Internet to learn more about the neighborhood is key; and using a platform likes theirs to ensure the place is real and the owner doesn't get paid until you are moved in, can save you a lot of headaches in the long run.
REAL LIFE. REAL NEWS. REAL VOICES.
Help us tell more of the stories that matter from voices that too often remain unheard.
This post was published on the now-closed HuffPost Contributor platform. Contributors control their own work and posted freely to our site. If you need to flag this entry as abusive,
send us an email
.