 When the Federal Reserve vowed last week to buy up $40 billion worth of home loans each month for the indefinite future, the hope was to finally stimulate a mortgage market on life support for nearly five years.
That may yet happen. The National Association of Realtors on Wednesday reported that sales of pre-owned homes in the U.S. jumped 7.8 percent in August to a seasonally adjusted annualized rate of 4.82 million units, the highest in more than two years. The median home price was up nearly 10 percent from a year ago.
But obtaining a loan, especially for low-income borrowers or borrowers with less-than-stellar credit, remains difficult or impossible. Even many buyers with exceptional credit remain on the sidelines, fearful of another downturn or frustrated by their experience dealing with banks that don't seem particularly interested in lending.
"How are you going to fulfill [Federal Chairman Ben] Bernanke's goal if you can't get some papers together?" said Matthew Weidner, a frustrated St. Petersburg, Fla., foreclosure lawyer with good credit who said two major banks have told him it will take between 60 and 90 days to review his application.
Weidner wants to take out a $300,000 mortgage on his current home in order to buy a second house -- a slightly more complex transaction than standard -- but nothing that should faze a major bank, he said. "We're not talking about a moonshot here," he said.
Housing still remains one of the biggest drags on economic recovery. Even with mortgage rates near record lows, just 7.1 million home loans were made in 2011, the lowest since 1995, according to data released Tuesday by the Federal Financial Institutions Examination Council.
It is impossible to say how much lending should be taking place. More than 11 million homeowners are underwater on their mortgages. Many prospective buyers are still on the sidelines, fearful of another downturn. Banks are understandably wary about taking on more bad debt.
It is going to take more than a modest uptick to change this equation. That's why the Federal Reserve has promised to gobble up what would be about three out of every four mortgages. The board hopes to drive down interest rates and give lenders more incentive to lend.
But will that happen? There is reason for skepticism.

For starters, banks haven't shown much interest in lowering interest rates in lockstep with the reduction of what they are paying investors that finance the loans. As Peter Eavis at the New York Times notes, the "spread" between the interest rate that banks charge consumers and the rate investors pay to finance the loans has increased over the past year and is now about two-thirds of a percentage point higher than what it has averaged since 2007.
That doesn't sound like much, but it means that a borrower taking out a typical $300,000 mortgage would pay about $100 more each month than if the rate were more closely aligned with what banks kept as their middleman fee in the past.
Banks have also shown reluctance to staff up to handle increasing loan applications. This might also explain why they haven't lowered rates further: They simply don't want any more demand. With Bank of America planning to cut 16,000 jobs by the end of the year, it's likely going to become even more difficult for a would-be buyer to capture the attention of a loan officer.
But the biggest roadblock to more rapid growth -- and the most surprising, given the efforts of the Federal Reserve -- could be the bailed-out mortgage companies Fannie Mae and Freddie Mac, which now bundle up almost every new home loan made in the U.S for sale on the secondary market. Under the control of their regulator-conservator the Federal Housing Finance Agency, the companies have set strict rules about what kinds of mortgages they will purchase, and have forced banks to buy back billions of dollars of defaulted loans.
Stricter lending standards, after the "everyone gets a house" philosophy during the years leading up to the crash, were inevitable, and make sense to anyone who thinks it is a bad idea for someone to take out a loan without first proving that they have a way to pay it back.
Fannie and Freddie still owe taxpayers about $140 billion from their reckless decisions. In the last year or so they have seen a return to profitability -- in part, likely, due to their tough new standards. In the last quarter, Fannie Mae alone made about $5.1 billion, of which it paid $1.8 billion to the government as a dividend.
But critics say the changes have depressed lending and have led Fannie and Freddie too far astray from their mission, which historically has been to make homeownership possible for middle- and low-income buyers.
"They have constricted credit to the point where they are only doing the safest and most profitable lending," said John Taylor, president of the National Community Reinvestment Coalition, an affordable housing advocacy group. "The whole point is to go where the private sector can't go, but they are just ensuring expensive mortgages of people with large credit scores."
The data backs up Taylor's claim that Fannie and Freddie will only buy and insure the safest loans. The average Fannie Mae borrower credit score from 2001 to 2004 was 718, a few points less than the median credit score of all U.S. consumers. By 2011, the average score had soared to 762, which is at the very top end of the range, and is considered "excellent" by the rating services.
The quandary for the companies, and for the FHFA, is that they were not established to focus solely on profitability. Fannie Mae was set up by Congress during the Great Depression for the purpose of making loans more affordable for more people. Freddie Mac was established to serve as a competitor once these loans began to be packaged up into bonds and sold to investors on a secondary market.
Once Fannie and Freddie fell into bankruptcy in 2008, though, the FHFA gained authority to suspend housing goals if it decided those goals were at odds with the goal of preserving the taxpayers' investment. Edward DeMarco, the acting director of the FHFA, has said repeatedly that he views the taxpayers' investment as his foremost responsibility.
DeMarco has forbidden any principal reduction for people with Fannie- or Freddie-backed mortgages who owe more on their home loans than their homes are worth -- despite an analysis by his own agency that found doing so could save taxpayers up to $1 billion. He argued that other homeowners might intentionally default on their loans to reap the savings.
The debate over principal reduction got lots of attention, but another recent decision by the FHFA -- one that could have a profound effect for future low-income buyers -- got almost none.
In June, the FHFA proposed to reduce benchmark goals for how many mortgages from low-income families that Fannie Mae and Freddie Mac buy. For 2010 and 2011, during the darkest days of the mortgage crisis, the companies more-or-less met their goal that 27 percent of all loans should go to low-income families. In June, with the market showing signs of improvement, the FHFA proposed lowering that target to 20 percent over the next three years.
Housing advocates say these moves, which the FHFA has justified because of the "difficulty in predicting changes in the market" reflects a misunderstanding of the causes of the mortgage meltdown.
"I'm afraid that the erroneous conclusion drawn from the housing crisis is that it is too dangerous to lend to low-income people," said George McCarthy, director of Ford Foundation's Metropolitan Opportunity Program. "It is important to remember that over the dozen years before the housing bubble burst we were able to help hundreds of thousands, if not millions, of low-income households to become successful homeowners."
There is still one outlet for these borrowers: the Federal Housing Authority, which is essentially the only subprime lending service left in business. The federal agency doesn't make loans, but it insures them. Yet FHA loans are typically more expensive than traditional mortgages.
A FHFA spokeswoman said the lowered affordable housing targets "were designed to and do reflect shifting market dynamics." She also noted that not every low-income borrower has a low credit score, and that in fact, many have excellent credit.
But low-income borrowers typically have a much tougher time getting access to the traditional banking and credit products that help establish credit. Now they will have a tougher time buying a home, too.
Before You Go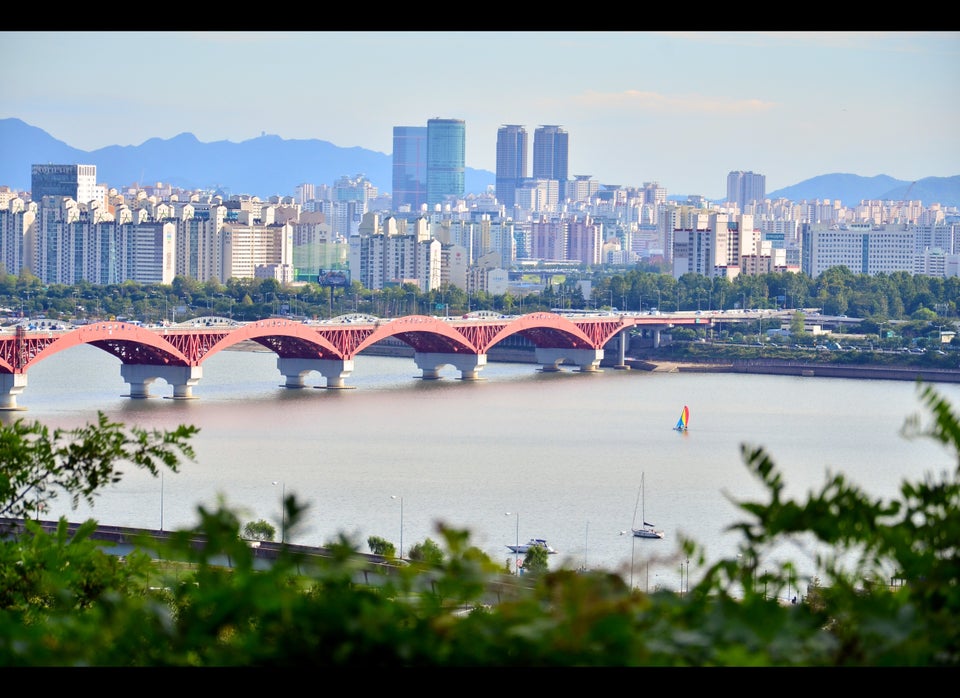 10 Hottest Housing Markets In The World
Popular in the Community