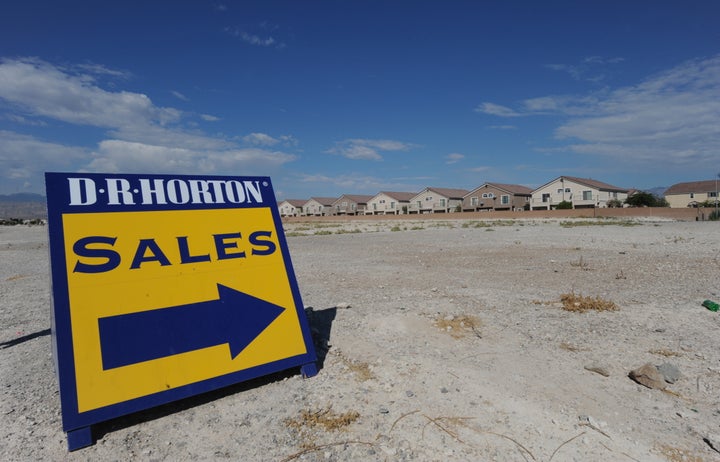 WASHINGTON - Housing starts and permits for future construction jumped to a 1-1/2 year high in November as demand for rental apartments rose, suggesting the housing market was starting to recover.
The Commerce Department said on Tuesday housing starts surged 9.3 percent to a seasonally adjusted annual rate of 685,000 units, the highest since April last year.
Economists polled by Reuters had forecast housing starts rising to a 635,000-unit rate. Compared to November last year, residential construction was up 24.3 percent.
"It is positive for the housing market, which is picking up from rather subdued levels. Demand is coming off the lows, so that is healthy," said Sean Incremona, an economist at 4CAST in New York.
U.S. Treasury debt prices briefly extended losses on the data, while the dollar fell against the euro. U.S. stock index futures held their gains.
Although the overall housing market remains weak, rising demand for rental apartments is boosting the construction of multifamily homes.
Falling house values and stringent lending practices by banks are pushing Americans away from homeownership.
Housing is becoming less of a drag on the economy and residential construction has now grown for two straight quarters.
Even home builders are adopting a more optimistic view of the sector, with confidence rising to a 1-1/2 year high in December.
But a full recovery for the sector, which was one of the main triggers of the 2007-09 recession, remains far off in the future given a glut of unsold homes, weak prices, high unemployment and tight credit.
Housing starts are still less than a third of their 2.273 million rate peak in January 2006.
Last month, housing starts for the volatile multi-family homes segment surged 25.3 percent to a 238,000-unit rate, and groundbreaking for projects with five or more units hit the highest level since September 2008.
Single-family home construction -- which accounts for a large portion of the market -- rose 2.3 percent to a 447,000-unit pace.
New building permits unexpectedly increased 5.7 percent to a 681,000-unit pace in November. Economists had expected overall building permits to fall to a 635,000-unit pace last month.
Permits were pushed up by a 13.9 percent jump in the multi-family segment. Permits for buildings with five or more units were the highest since October 2008. Permits to build single-family homes rose 1.6 percent.
New home completions dropped 5.6 percent to 542,000 units last month.
(Reporting By Lucia Mutikani; Additional reporting by Chris Reese in New York; Editing by Andrea Ricci)
BEFORE YOU GO