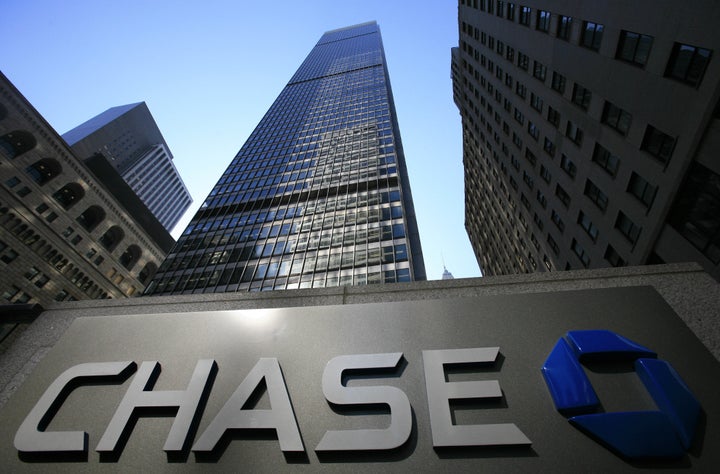 The nation's second-largest bank expects the number of delinquent home loans to skyrocket over the next year, echoing analysts' expectations of a gloomy housing market that is nowhere near recovery.
JPMorgan Chase's pessimistic outlook cuts across the entire housing market. In its annual report filed Wednesday with the Securities and Exchange Commission, the lender says its writeoffs -- those loans so delinquent they're uncollectible -- could jump 26 percent for its prime mortgage loans, 25 percent for subprime loans, and 19 percent for home equity loans.
More homeowners with JPMorgan Chase mortgages will lose their homes this year compared to last year, the bank says. "Given the potential stress on consumers from rising unemployment and continued downward pressure on housing prices, management remains cautious" about its home mortgage loans, the bank said in its filing. The estimates are based on "management's current economic outlook."
In 2009, the firm wrote off $1.9 billion in prime mortgage loans. In 2010, it expects to write off $2.4 billion. For subprime loans, it wrote off $1.6 billion. This year, it expects $2 billion to be written off. And the lender expects home equity loan losses, a $4.7 billion hit last year, to reach $5.6 billion in 2010.
The numbers are based off the firm's quarterly estimates for the "next several quarters."
Because of the firm's size and extensive lending operations across the country, its numbers and outlook are reliable signs for where the nation's consumers -- and the economy -- are headed.
While housing prices have temporarily stabilized, giving some homeowners some relief, Patrick Newport, an economist with IHS Global Insight, said he expects housing prices to decrease again later this year. He also said he expects a substantial number of home foreclosures (which would drive down housing prices) -- perhaps as much if not more than last year's record total of 2.8 million. More than 3 million homeowners could lose their homes this year, analysts predict.
Newport points out that while the high unemployment rate is largely behind borrowers increasingly falling behind on their mortgage payment, "the one wildcard that no one has a good handle on right now...is strategic defaults." Those are also known as walkaways.

As the Huffington Post has previously reported, homeowners are increasingly walking away from their mortgages. Some can afford to make their payments; others are drowning in debt. But both groups are starting to realize it makes more sense to mail the house keys to their lenders than make payments on a house that's worth much less than the mortgage.
This week, real estate research firm First American CoreLogic reported that at the end of last year, more than 11.3 million, or 24 percent, of all homeowners with a mortgage owed more on their mortgage than their home is worth. The number of "underwater" homeowners is up six percent from Sept. 30.
An additional 2.3 million homeowners had less than 5 percent equity in their homes, meaning they owed at least 95 cents for every $1 in the house's value. That makes nearly 29 percent of all homeowners with a mortgage either underwater or nearly underwater.
Newport said he wonders why more homeowners aren't walking away. "The price that you pay for walking away is you probably won't be able to borrow to buy a home for about four to five years [and] you probably won't be able to use your credit card for two to three years," he said.
"But, you'll have this big weight off your shoulders and you'll probably save tens of thousands -- and in some cases hundreds of thousands -- of dollars by walking away.
"The puzzle right now is why more people aren't doing that," Newport said.
If walkaways increase substantially, bank losses -- like those expected at JPMorgan Chase -- would be enormous, as firms would be forced to swallow losses on loans they thought would be repaid.
Which is why JPMorgan Chase's expected losses, while grim, could actually be worse.

Popular in the Community