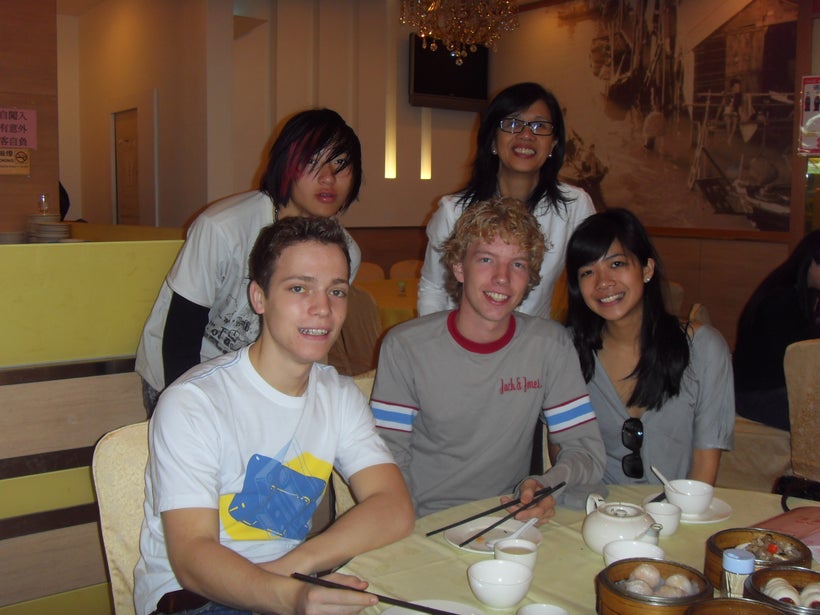 Family gatherings, parties, tree trimmings, and candle lightings are all ways we come together to celebrate the holidays, but if you are a student studying or traveling abroad, the holidays can feel lonely with no one to share in cherished traditions. I caught up with Niels van Deuren, CEO of HousingAnywhere.com, an online platform for short-term rentals for students studying abroad, who knows all too well what it's like to be a student abroad during the holidays.
When Niels was travelling around Asia after he spent his exchange abroad in Singapore in 2009, his plan was to keep travelling over Christmas. However, a friend who he'd met on exchange invited him back to spend Christmas with his family in Hong Kong. "Christmas isn't a very big commercial event in Hong Kong, they don't put up decorations and just come together for a family meal," said Niels.
But they do come togehter. In Niels' case it was a BBQ on the balcony of the family apartment. Niels said it was an entirely new experience for him. He didn't get too homesick. In fact, it was a lot of fun, but the culture difference was a still a shock because the emphasis placed on the day was different from his own experience.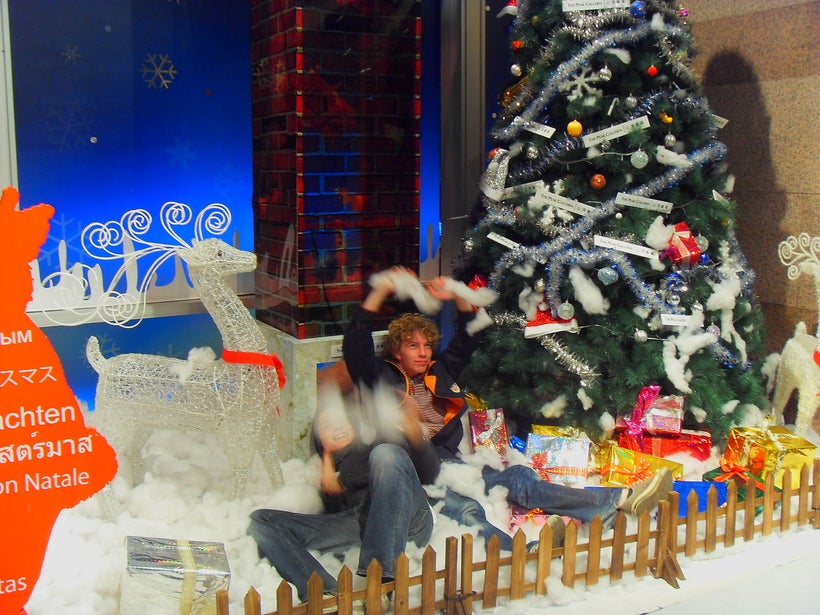 If you already spend Christmas somewhere away from family at least make sure you are not completely alone. The good thing about studying abroad is that there are also other students from foreign countries there so you are not alone in this situation. Make sure to ask in advance who will not be going back home for holidays and organize a small get together on Christmas Eve. You can even make an "international dinner" out of it where each brings a typical dish from their home country.
To make the feeling of Christmas even more "real" you can also arrange a Secret Santa event with your friends. This is a really fun game when all participant's names are placed in a box or a bag and mixed up. Each person then has to choose one name from the box, without telling the others which name was picked. He/she is then responsible for buying a small present for the selected person. To make it fair for everyone it is the best to assign a budget which does not have to be high. 5€ or $5 is enough to buy a small gift as it is more a nice gesture than anything else.
It is very unlikely to happen that all of your friends will go home over holidays, especially other international students, and that you will be the only one staying. However, in case that does happen you can always turn to your university for help and ask if they have something organized. Some universities are in contact with local families that would be more than happy to host someone for Christmas. This is also a great way for you to experience the traditional Christmas and make some new friends.
1. Take Care of Yourself: Exercise most days of the week. Limit your junk food intake and get plenty of sleep. How much you move your body and the amount of junk food you eat directly impacts your mood.
2. Keep a Journal: There are numerous mental health benefits to journaling. It helps reduce stress, anxiety and depression. Journaling has been shown to improve self-awareness and promote mindfulness. Write down your new holiday traditions and experiences. It will help improve your mood and emotional wellbeing and give you something to look back on.
3. Create New Traditions: This holiday season, create new traditions away from home. Volunteer in the community. Share your holiday traditions with your friends and host family. Learn about new traditions in different cultures. Do a random act of kindness every day in December. Throw a holiday party of your own.
4. Bring the Holidays to You: Decorate your living space and listen to your favorite holiday music. Watch your favorite holiday movies and prepare your favorite foods.
5. Shift Your Mindset: Instead of focusing on what you're missing out on this holiday season, think about the new opportunities you get to experience. Focusing on your blessings will ease your holiday blues.
REAL LIFE. REAL NEWS. REAL VOICES.
Help us tell more of the stories that matter from voices that too often remain unheard.
This post was published on the now-closed HuffPost Contributor platform. Contributors control their own work and posted freely to our site. If you need to flag this entry as abusive,
send us an email
.