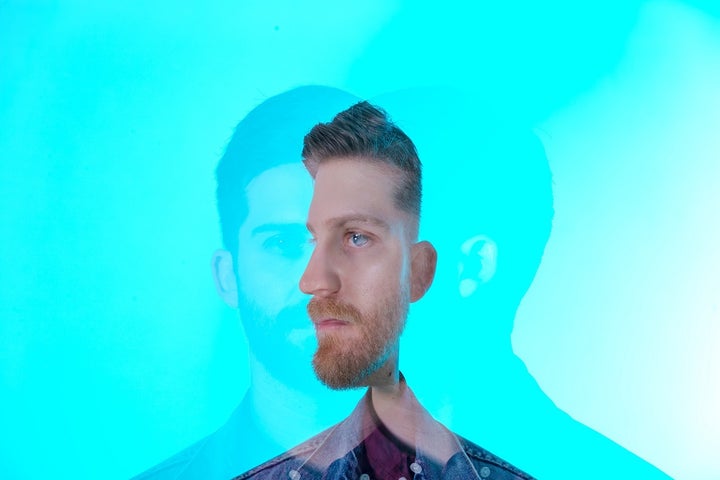 Alex Riddle is a Houston, Texas based alt/rock artist who will be releasing a new 7" vinyl in early 2018, followed by a new digital EP. Today, Huffington Post is happy to premiere one of the tracks off the forthcoming 7" / EP titled, "Hosting Ghosts." The track is a powerfully intimate homage to possession and the people that come into our lives. The song itself reads like a plea for company and comfort in a world that is oftentimes draped in loneliness.
Stay the night / It's alright / Don't be so goddamn polite
Musically, fans of Jeff Buckley's unique falsetto and stripped back acoustic stylings will find much to love here from the Houston born and raised songwriter. The soft / loud dynamics of "Hosting Ghosts" even closely resemble Buckley's own "Lover, You Should've Come Over," with it's rising intensity as the song progresses. However, Riddle's ability to captivate through his intelligent lyrics, nuanced musical arrangement, and undeniable vocal talent is something to pay close attention to as we move into a new musical calendar year.
"The song is about possession," says Riddle about "Hosting Ghosts." "More Casper, less Exorcist, but it's like you've invited the spirit in and sat him at your kitchen table, and now he's giving you drawn-out elliptical advice on what to do with your desires and failures, little of which seems at all actionable."
Riddle talks about some of the more nefarious aspects of a song that seems readily open for multiple interpretations: "You offer the spirit bed assuming he'll do the polite thing and decline, but you're frankly not at all surprised when he accepts, although he seems to relish the offer more than what's appropriate, like he'd just won a bet. Now, you're sitting up in the kitchen for what seems like a long night with visions of stars, birds of prey, castles, and moats melding together, whirling and pooling in your brain. That's "Hosting Ghosts" in a nutshell."
Forging a sound that is equal parts folk, punk, and post-rock, Riddle is hoping to make a little noise of his own in the over-saturated independent music scene. Rejecting the ad-nauseum repetition and self-conscious cleverness of much contemporary music, Alex Riddle is an artist looking to get back to that basic connection between a person and a song, between audience and songwriter. "On one side, a lot of modern music is annihilating creativity, and on the other, it's pretentious and self-indulgent," says Riddle. "It seems like we're trending away from that middle ground where the really good stuff happens."
In his hometown of Houston, Alex Riddle has already started to receive praise, namely for 2016's EP "Happy Daggers," which Houston Press called a "compelling introduction to an artist who combines a robust musical background with an appreciation for literature." Certainly "Hosting Ghosts" and the forthcoming digital EP will continue to showcase more of Riddle's shrewd, intelligent lyrics and devotion to songwriting that has, as Riddle believes, been hijacked by pretension and attempts at cleverness in mainstream pop music. Be sure to look out for Alex Riddle's new 7" and digital EP in the new year, along with an announcement of new tour dates.
Related
Popular in the Community