HOUSTON – While officials in Houston used controlled releases of water from dams to try to keep them from failing amid relentless rainfall, residents of the Fleetwood neighborhood wedged between the Addicks and Barker reservoirs dealt with a new onslaught of flooding from the dams themselves.
The Army Corps of Engineers began releasing water from the two reservoirs at 2 a.m. Monday morning in hopes that a limited release could prevent them from collapsing.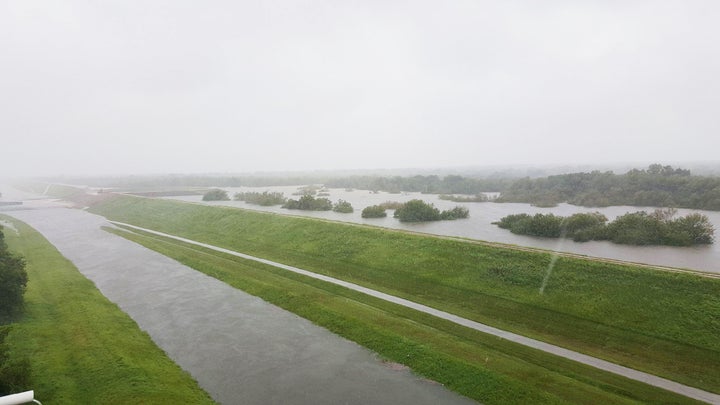 Some people who live in the affluent neighborhood between the reservoirs were confused about the decision to release water from the dams, and upset an evacuation plan hadn't been in place before doing so. By the time they'd heard about it late Sunday, it was already dark and too late to get out.
Most streets in the area had not been flooded before the release, despite the more than two feet of rain that has already fallen on the city. But the release pushed flood waters as high as 4 feet into parts of the neighborhood, and residents were scrambling to get people out on anything that floats – inflatable rafts, kayaks, jet skis and even a giant blow-up duck.
"They didn't tell us anything about evacuating," said Charlie Holt, 60.
His wife, Laura Holt, 41, said they were preparing their first floor for potential flooding. While their part of the neighborhood hadn't yet flooded, they expected it was only a matter of time before it did. "We contemplated evacuating, but there's really nowhere to go," she said.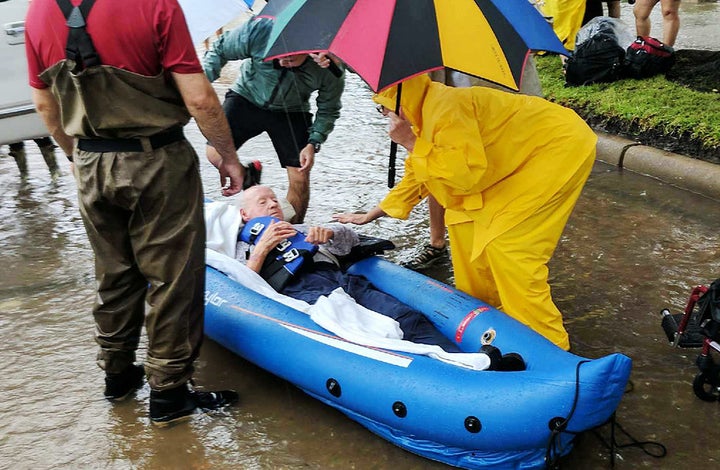 Kerry Yonushonis was able to evacuate her young son and pets on Sunday night, but came back on Monday morning to help other neighbors as they worked to get children, the elderly and others in need out of their homes.
"I came back here and it's a mass evacuation scene," said Yonushonis. "We need help getting people out of here. There's been no rescue at all. The Coast Guard showed up maybe about 40 minutes ago, but all the neighbors are trying to get as many people as we can to get jet skis, surfboards, anything."
Three Coast Guard boats and one helicopter were on the scene by that time, but residents worried that the flooding would only get worse as releases from the dams continued.
"Had the Army Corps told us to evacuate, people would still have their cars," she said. "People have lost everything now."
Sharon Swanson, 45, lives on the other side of the reservoir, where it's still relatively dry, but came to the neighborhood to help evacuate people. She'd just helped an elderly man in a wheelchair, his care provider, and his wife get out of their house and into her truck.
"We've been bringing people to our house, because we have a generator," said Swanson. "My husband's out here somewhere with our boat, somebody else has our kayak."
Nolen Shumaker, 72, and her grandchildren Bobbie, 15, and Gracie, 12, climbed in a HuffPost reporter's boat, along with their dog, Coco.
"The water came up so fast," said Schumaker. "We never thought it would get this bad."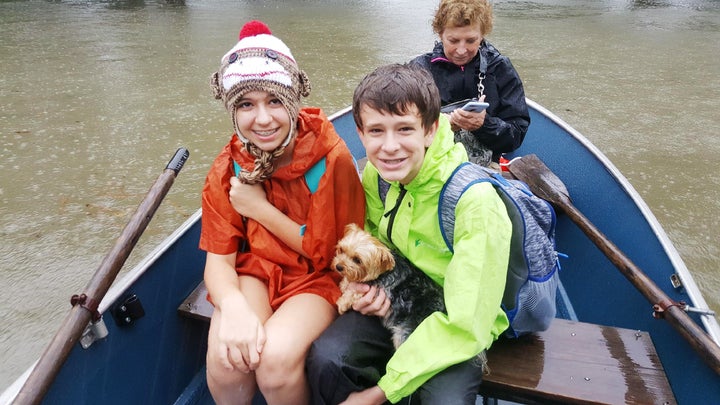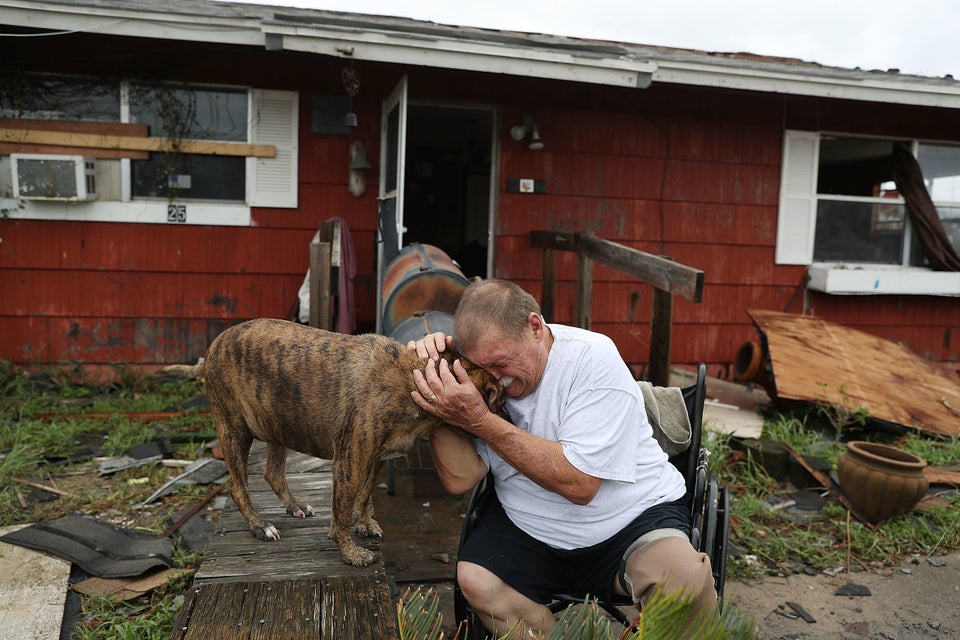 Hurricane Harvey Aftermath
Popular in the Community