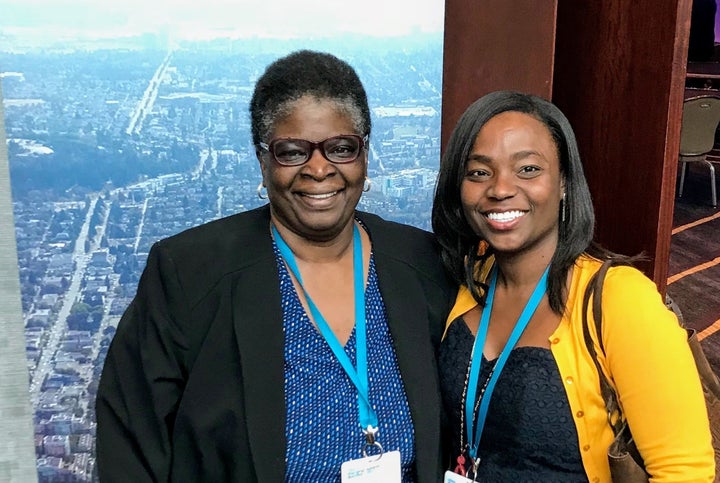 When Marguerite Butler plunked into a chair in nutritionist Joy Ashby Cornthwaite's Houston office in October 2016, she was spoiling for a fight.
Butler, a then-65-year-old law professor at Texas Southern University, had been living with Type 2 diabetes ― mostly by ignoring it ― for more than a decade. At just over 5 feet 5 inches tall and more than 200 pounds overweight, she was not interested in being pressed into weighing herself, taking up an exercise program, counting calories, learning to cook at home or measuring her glucose levels. She just wanted Cornthwaite to sign off on her planned weight loss surgery.
Diabetes didn't scare Butler. In Houston, one of the most obese cities in the U.S., she belonged to the 10 percent of adults diagnosed with the condition, in which the pancreas no longer produces enough insulin to break down the body's blood sugar.
Left untreated, complications from diabetes are one of the leading causes of death in the U.S., according to the Centers for Disease Control, but Butler had been pushed to lose weight for so long, and had failed so often, that it was too painful to talk about.
"People always told me what I needed to do, but they never talked to me like a real person," Butler says now. "Even though my father had died from complications of diabetes, I was never going to respond to that."
Cornthwaite was different. She listened, and asked about Butler's life and experiences. "You have to approach each person as an individual and to guide each person to feel like they can change, and they can be hopeful," Cornthwaite says. "It has to come from the right approach at the right time or they'll never listen."
"You have to approach each person as an individual and to guide each person to feel like they can change, and they can be hopeful."
Houston officials are working to reach various communities in the city with the same kind of empathy and understanding, according to Dr. Faith Foreman, assistant director of the Houston Department of Public Health and Human Services.
Diabetes affects Houstonians from all walks of life, according to a 2016 study from University of Texas Health Center. The study suggested that a loss of community, poverty, family food traditions and long driving commutes all contribute to the epidemic.
More than 30 percent of Houston's adult population is obese, one of the primary factors determining whether a person will develop adult-onset Type 2 diabetes, according to data from the pharmaceutical company Novo Nordisk.
At this rate, more than 1 in 5 adults in Houston will be living with diabetes by 2045.
Houston officials are fighting the problem, which the World Health Organization has dubbed "the new urban epidemic," by joining Cities Changing Diabetes, a program partially sponsored by Novo Nordisk in which public and private organizations gather in eight world cities to find new ways to educate people about preventing and managing diabetes.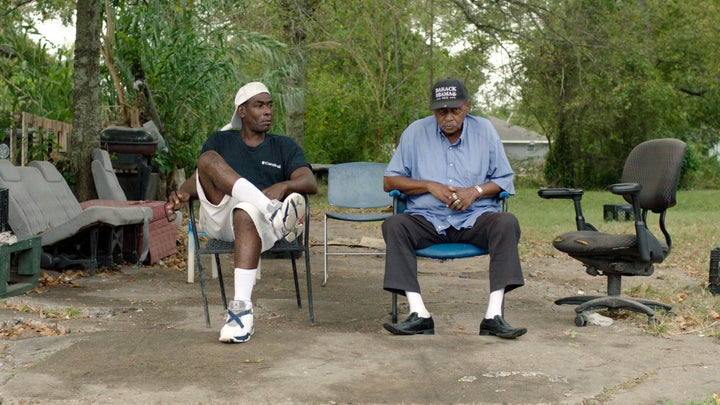 A new program, slated to be rolled out in January 2018, is called Faith and Diabetes, and is designed to train congregants at churches, temples, mosques, synagogues and other houses of worship to promote healthy living and fight diabetes.
The hope is that by using the expertise of Cornthwaite ― who has been involved with Cities Changing Diabetes ever since the program started in Houston ― and others who have been finding new ways to engage patients, the Faith and Diabetes program will ultimately send people back into their communities to share their knowledge and skills.
Tapping into religious organizations makes sense in Houston. Even though there has been a decline in attendance in recent years, more than 40 percent of Houstonians attend a religious service at least once a week. Houston has more than 1,900 houses of worship and 4.9 million people in the area identify as actively religious.
Two congregation members from each of 15 religious organizations will begin a six-week-long seminar in January. The workshops, led by healthcare experts, will discuss everything from diabetes prevention to exercise and healthy eating. Participants will also learn how to communicate with their respective congregations and about making tactical choices like not pushing for a diet program that starts in December and using the scriptures and religious texts to tie faith into healthy living.
This can be a powerful motivator for people who are actively religious. "It has to come from the right person for a lot of people, or they won't hear the message," says Abiya Malhotra, who works at Northwest Assistance Ministries and volunteers in Houston's South Asian communities.
Someone "might not make a lifestyle change based on recommendations from a doctor," Malhotra says, "but if they hear if from their religious leader or see it tied to the scriptures, they may decide to serve fruit instead of sweets, or to form a community garden."
"Public and private efforts have stayed separate, with everyone doing their own thing, but the numbers alone make it clear this doesn't work."
Some churchgoers may resist giving up doughnuts, coffee and fried chicken at functions, Foreman says, but with time and trial and error, volunteers should be able to tailor their programs to the people in their audience.
The main point is to use every tool available to reach people, Foreman says. "In all my years as a public health official, the public and private efforts have stayed separate, with everyone doing their own thing, but the numbers alone make it clear this doesn't work," Foreman says. "Working together makes so much more sense. I think it's the only way we will actually be able to reduce the impact of diabetes on the Houston community and figure out how to really make a difference."
After her first meeting with Cornthwaite a year ago, Butler came away finally understanding diabetes and feeling ready to deal with it. She even started monitoring her glucose levels after years of refusing to do it.
A month later, she stepped on a scale and, for the first time in 20 years, she had lost weight. Since then, she has continued working with Cornthwaite. She's lost inches, but the real victory came one night when she was out with friends.
Everyone started dancing, and Butler jumped out there, too. "It felt like a miracle. I've changed," Butler says. "Change is the most difficult thing for anybody to do, but Joy helped me see it was my choice. It's so different. I know what to do now."
HuffPost's 'This New World' series is funded by Partners for a New Economy and the Kendeda Fund. All content is editorially independent, with no influence or input from the foundation. If you'd like to contribute a post to the editorial series, send an email to thisnewworld@huffpost.com
Popular in the Community