Houston voters struck down a non-discrimination ballot measure Tuesday, delivering a blow to the lesbian, gay, bisexual and transgender rights movement that had campaigned heavily for passage.
Prop. 1, known as Houston's Equal Rights Ordinance, would have barred discrimination on the basis of race, age, military status, disability and 11 other categories in a variety of areas. (Religious organizations and institutions would be exempt from the requirements.)
It was HERO's protections on the basis of sexual orientation and gender identity, however, that attracted the most attention and made the ballot measure the center of the LGBT community's efforts this election.
The Houston City Council narrowly approved the equal rights ordinance last year, but after a petition drive by anti-gay activists, the Texas Supreme Court ordered the city in July to either repeal it or put it on the November ballot -- giving each side just a few months to make their case.
But these heavy hitters weren't able to get past the catchy, fear-mongering slogans and images used by their opponents.
Conservative activists -- who were heavily outspent by LGBT advocates -- dubbed Prop. 1 the "bathroom ordinance" and adopted the slogan "No men in women's bathrooms," playing up fears that passage could lead to male sexual predators dressing up as women and entering women's restrooms.
This factually dishonest message proved to be incredibly effective: Many Houston voters seemed to think the measure was solely about access to restrooms and were unaware of the broader nondiscrimination protections in the measure.
The most recent TV spot released by the anti-Prop. 1 coalition Campaign for Houston, for example, showed a man entering a bathroom stall with a young girl.
"Any man at any time could enter a woman's bathroom simply by claiming to be a woman that day," the narrator warned.
Lance Berkman, who used to play for the Houston Astros, cut an ad with the same message, saying he was concerned about the safety of his female family members if HERO passed.
"My wife and I have four daughters," he said in the spot. "Proposition 1 would allow troubled men who claim to be women to enter women's bathrooms, showers, and locker rooms. It's better to prevent this danger by closing women's restrooms to men, rather than waiting for a crime to happen."
Prop. 1 never specifically mentioned bathrooms. It did, however, encompass barring discrimination in public accommodations, which includes public restrooms.
Houston Unites, the pro-Prop. 1 coalition, responded to these sorts of claims by pointing out that "it is -- and always will be -- illegal to enter a restroom to harm or harass other people." Other Texas cities that have adopted LGBT protections have also said they haven't seen an increase in sexual assaults in women's restrooms.
Those facts, however, never caught on.
The writing was on the wall even before the full tally came in Tuesday night. Early voting results showed that 62.5 percent of voters backed repealing the ordinance, compared with 37.5 percent supporting it.
"Our message worked," cheered Jared Woodfill, a spokesman for Campaign Houston, at a party Tuesday evening.
Advocacy groups like the Human Rights Campaign and the American Civil Liberties Union of Texas contributed the most on HERO's behalf, according to the Houston Chronicle, spending more than $619,000 and $562,000, respectively.
Major funders of the efforts to sink HERO were Houston real estate executive Allen Hartman, who donated more than $206,000, and GOP donor Steve Hotze, who contributed more than $146,000.
Matt McTighe, executive director of the pro-LGBT Freedom for All Americans, said there just wasn't enough time to educate the public on the issue.
"There is a way to talk about this, and there is a way to educate people. The unfortunate thing is that it's very time-consuming, and it's also very expensive," McTighe told The Huffington Post Tuesday night after the loss, calling from Houston.
McTighe, who was also active in the marriage equality movement, noted that wins in that area started happening only after years and years of losses.
"I feel very much that we're at the same place as a movement where we were around 2009, when we had lost 32 times in a row every time the word 'marriage' appeared on a ballot for gay and lesbian people having the freedom to marry," McTighe said. "We finally, as a movement, through those losses, learned how to do things differently. We learned how to change our tactics and shift our messaging."
And finding a silver lining in Tuesday's loss, McTighe said what they learned through the HERO work was invaluable for moving forward.
"This is still an issue that hasn't really come up at the ballot box as much. So the work is really just beginning in terms of how to talk about this, how to message around it in the face of the attacks we are now seeing from our opponents," McTighe added. "This has been a huge learning experience that we're going to get a lot out of."
There is no federal law protecting LGBT individuals from discrimination, although a group of lawmakers introduced a bill in July that would provide comprehensive protections.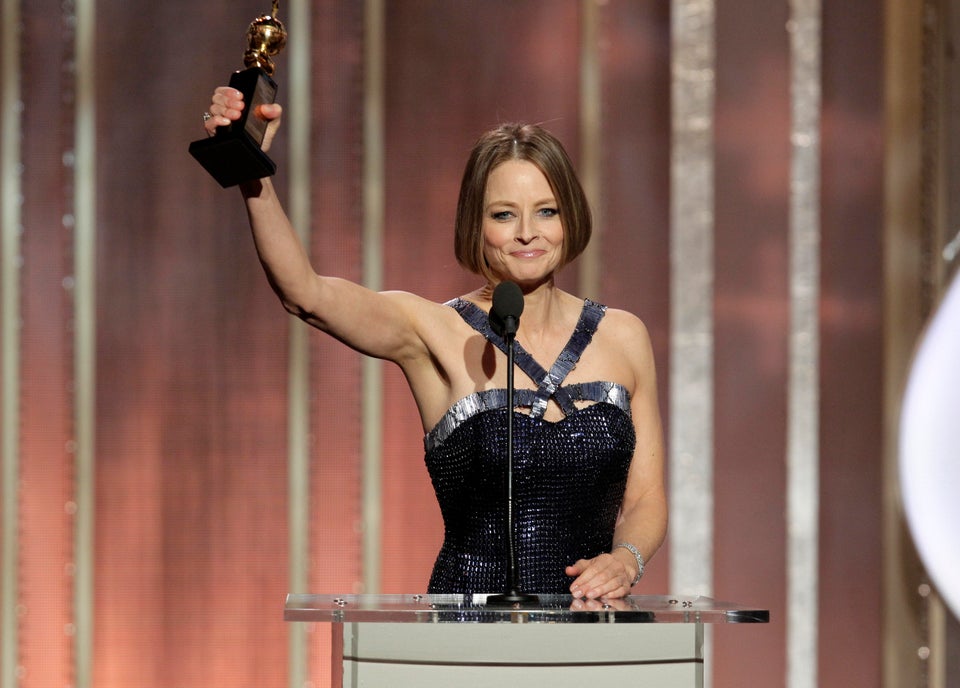 Celebrities Who Have Come Out As LGBT
Popular in the Community