Now that hurricanes Harvey and Irma have subsided, cities in Texas and Florida are grappling with public health emergencies in the form of a toxic soup of sewage, poisonous chemicals from Superfund sites and runoff from petrochemical industrial complexes.
It will take months, if not years, to restore things to the way they were. And if officials want to safeguard the health of their citizens before the next natural disaster, they're going to have to take a generational approach to urban development ― that is, thinking about its effects not just on today's children, but on their children's children, experts say.
The silver lining to Houston's devastation is that the city is now in a position to rebuild, from the ground up, such that its communities are better prepared for natural disasters and catastrophic events. The question is whether the city will seize that opportunity.
"How do you build it in the first place to be more resilient?" said Jeffrey Schlegelmilch, deputy director of the National Center for Disaster Preparedness at Columbia University. "Those things take generations and require a long view that is much longer than quarterly earnings reports, or much longer than election cycles."
Urban centers are denser and too heavily developed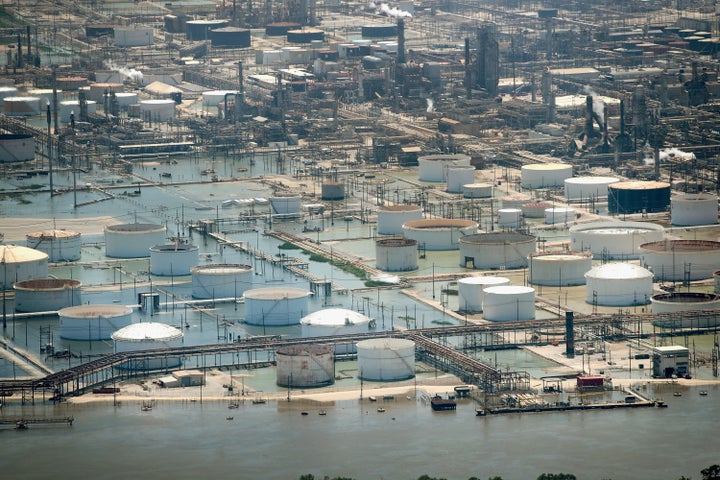 Fifty-four percent of the world's citizens live in urban centers, and that figure is expected to rise to 66 percent by 2050. But even as living conditions are becoming denser, catastrophic weather events are growing in frequency and intensity, to the point that weather models based on historical patterns can no longer accurately forecast the future.
We also increase our vulnerability to natural disasters when we destroy the habitats that act as a natural barrier between human beings and extreme flooding. Hurricane Harvey's floods were unprecedented, but the situation was made worse by Houston's lack of zoning laws, and its consequent overdevelopment on wetlands that would have absorbed that storm water, says Sacoby Wilson, director of community engagement, environmental justice and health at the University of Maryland, College Park.

Failing infrastructure, the increasing density of cities and the growing frequency of extreme weather events create public health risks on a massive scale. In Houston, improperly maintained Superfund sites ― that is, profoundly polluted hazardous-waste sites ― could not withstand the waters that rose as high as streetlights in some areas. Drainage systems failed. Poisonous chemicals and dangerous bacteria spread via floodwater through residential areas. In the wake of a flood, mold can bloom inside devastated structures, putting people at risk of allergies, asthma and other respiratory problems.
As with Houston, overdevelopment in Florida is making people more vulnerable to hurricanes and flooding, as precious swampland and marshland is encased in concrete and high-density residential zones are built in risky areas like barrier islands. Hurricane Irma, which made landfall in Florida on Sept. 10, knocked out power for between 60 and 80 percent of residents across the state, underlining the need for more diverse kinds of energy infrastructure.
'Pockets of preparedness' throughout the U.S.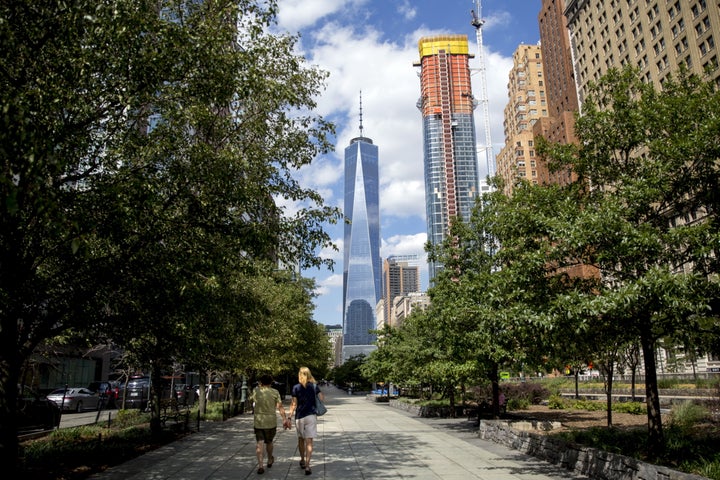 What's needed in both Texas and Florida is a renewed commitment, at all levels of government, to zoning laws that allow natural habitats to defend human beings against torrential rains and create strong barriers between residential areas and toxic industrial complexes, experts say.
It may be too much to hope that policymakers in Washington will put politics aside to build with the next generation's health and safety in mind. For instance, former President Barack Obama's executive order establishing the Federal Flood Risk Management Standard, which required builders to consider climate change and rising sea levels, was rolled back by President Donald Trump 10 days before Harvey hit.
But communities across the U.S. are already exploring what it would mean to be resilient in the face of increasing risks. United by a grant from the Rockefeller Foundation's 100 Resilient Cities organization, Pittsburgh, St. Louis, San Francisco, Minneapolis and other cities are trying to incorporate emergency preparedness, sustainability and community cohesion into every aspect of their infrastructure.
Organizations like 100 Resilient Cities are trying to help cities knit together far-flung bureaucracies to imagine a more comprehensive perspective on urban planning. On its website, 100 Resilient Cities offers the example of the construction of a new road. Couldn't such a road also be a flood barrier, a safe place for the community to gather and a route that more quickly connects people to a health care facility?
One of these cities, Oakland, California, is investing in retrofitting to withstand earthquake damage, and prioritizing "green" infrastructure to create more parks and open spaces meant to help manage storm water. These green spaces, the planners hope, will have the added benefit of improving air and water quality and lowering ambient air temperature ― all things that make a community healthier.
New York, another of the 100 Resilient Cities, has more than 8 million residents, about 400,000 of whom live in areas that would be directly affected by rising sea levels and coastal flooding. In anticipation of more intense and more frequent floods, the city plans to clean 100 industrial properties in areas prone to flooding, to reduce the risk of toxic chemicals spreading through neighborhoods in a storm surge. Planners also hope to integrate storm-water drainage systems into all public projects, including streets, schools and public housing.
Companies, institutions and industries can take on this kind of thinking on a smaller scale ― especially since doing so is better for their employees and their bottom lines. For instance, one major lesson from Hurricane Katrina in New Orleans and Hurricane Sandy on the East Coast was for hospitals to put their generators above ground level, so they can keep the power on even if water floods the basement or ground floor. In Houston, hospitals on the Texas Medical Center campus took several years and spent billions of dollars to install "submarine doors" and other structural features to seal off their ground levels from incoming flooding, after hurricanes in the early 2000s destroyed decades of medical research, killed lab animals and forced dangerous hospital evacuations.
Schlegelmilch, the disaster preparedness expert, called these hopeful examples "pockets of preparedness," but said the scales haven't yet tipped toward a larger culture that prioritizes "resilience" in urban planning.
"It's part of the conversation more than it used to be, but I don't think anyone has cracked the code in terms of how to do it in a comprehensive way," he said. One major reason: cost.
"One of the challenges that people run up against is that you can take a long view, but then when it comes to actually doing it, it comes down to dollars and cents," Schlegelmilch said. "It's more expensive to do it, you have to choose areas that are going to be protected versus others that are too expensive to be protected, and there's usually not one decision-maker in this."
"It's very difficult to convince the greater political community about the importance of this between events," said Nicolette Louissaint, executive director of Healthcare Ready, an emergency preparedness nonprofit that coordinates medical care immediately after disasters. "There's going to be a spike of interest and infusion of support directly after a crisis, but then after that we begin to forget, and the investments begin to wane."
Climate change denial is also a public health issue
Another barrier that prevent cities from comprehensively preparing for natural disasters is the political conversation around "climate change." In the U.S., where acceptance of human-influenced climate change is highly partisan ― even though the vast majority of scientists say it's a real and pressing issue ― it can be difficult for officials to get the necessary funding to properly invest in preparedness.
Emergency managers working in communities hostile to the notion of climate change may find that using code terms like "natural disaster" or "extreme event" may serve them well in the short term, Schlegelmilch said. But agreeing about the impact that climate change could have on communities will influence how much they're willing to prepare for the future.
"If storms are going to hold more rain as a result of climate change, then it means that your history of rainfall is not a good indicator of what your future rainfall is," he said. "If sea levels are rising and if you're five feet above sea level now, but you're going to be one foot above sea level for the next storm surge, it's a different level of mitigation."
"It could be the difference between your sewage system and power plant being able to operate, and being knocked out of commission for days or even weeks on end," he added.
There's every reason to expect that the health consequences of climate change will affect millions of people in dense urban areas. New York City's resiliency plan acknowledges that climate change endangers residents because of rising sea levels, heat waves and flooding from extreme storms, and that areas with strong networks of schools, community centers and safe streets will be better equipped to withstand the health challenges on the horizon.
By the same token, it's almost always the most vulnerable and socially isolated residents who bear the brunt of any shortsighted decision. One of the tragedies in the wake of Hurricane Irma was the deaths of eight people at a senior living facility in Hollywood, Florida. They'd lost air conditioning after the power went out during the storm, and police have opened a criminal investigation into the matter. In total, at least 42 people are dead in Florida and more than 200,000 people were living in shelters at one point. In Houston, at least 82 people died as a result of Harvey ― although the final count may take weeks to determine ― and at one point more than 30,000 residents were living in shelters.
"Not only is that a humanitarian crisis, but when communities don't attend to their most vulnerable, they take a much longer time to recover," said Anita Chandra, director of RAND Justice, Infrastructure and Environment. "Even if some proportion of the community has recovered, when they have a group that has not, it really stresses the resilience of that set of neighborhoods and community."
Related
Before You Go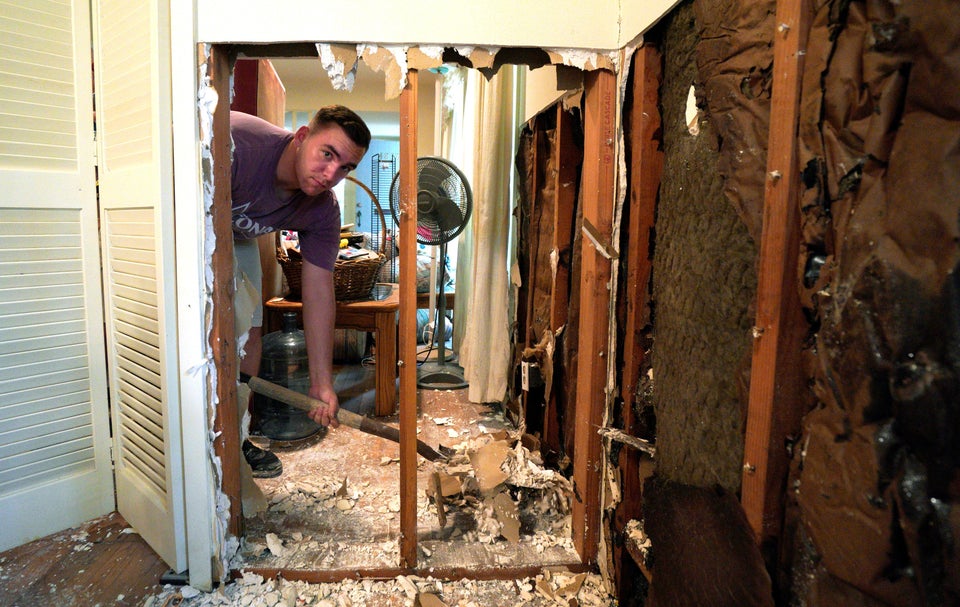 Post-Harvey Houston