By Jon Herskovitz | AUSTIN, TEXAS
Houston and the county containing the fourth most-populous U.S. city will decriminalize low-level marijuana possession, with officials saying on Thursday throwing people in jail for having small amounts of pot had "no tangible public safety benefit."
The policy, which takes effect on March 1, means in most circumstances there will be no jail, no tickets, no court appearances and no criminal record for possession of less than 4 ounces (113 grams) of marijuana in the city and its surrounding county, home to about 4.5 million people.
More than two dozen U.S. states have legalized some form of marijuana for medical or recreational use, but the drug remains illegal at the federal level and in Texas.
Harris County District Attorney Kim Ogg, a Democrat who took office this year, said the county had spent more than $200 million in the past decade on more than 100,000 cases of misdemeanor marijuana possession that clog up courts and jails.
Saying the effort "has produced no tangible public safety benefit for the people of Harris County," Ogg told a news conference that money could be better spent "to go and fight the real criminals out there, the rapists, the robbers, who plague every corner of our community."
The county's new "Misdemeanor Marijuana Diversion Program" applies to people 17 and older facing no additional charges other than misdemeanor marijuana possession, county and city law enforcement officials said.
The Texas Attorney General's office could not immediately be reached for comment.
"We can be tough on crime and we will be tough on crime, but at the same time, we will be smart and cost efficient," Houston Mayor Sylvester Turner told the same news conference.
The move is also aimed at preventing people from being denied education, employment and housing opportunities because of having a criminal record for marijuana possession.
A main provision is for those caught with low-level possession to complete a four-hour course on decision-making at a cost of $150, which will be waived for the indigent. If people eligible for the program do not want to participate, they will be taken to jail and charged.
The county and Houston will give police officers and prosecutors discretion to bring criminal charges. Individuals under court supervision through bond, probation or deferred adjudication are not eligible since they have agreements not to violate the law, officials said.
(Reporting by Jon Herskovitz; Editing by Dan Grebler and Peter Cooney)
Before You Go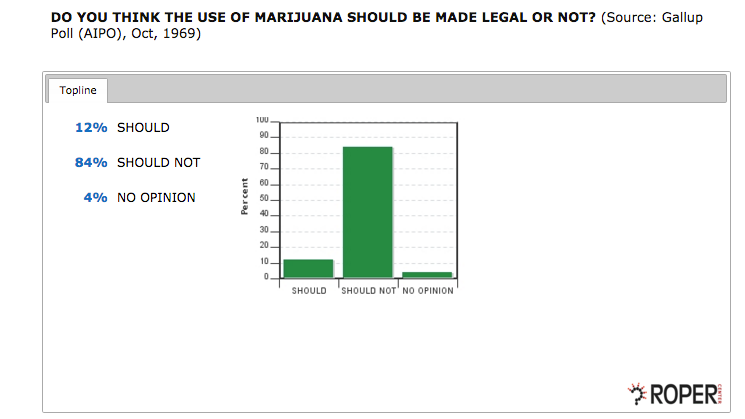 50 Years Of Marijuana Polling
Popular in the Community