Initially, staffers working at the station moved KHOU's coverage from the first-floor studio to a second-floor conference room.
The move upstairs did not last long. Within an hour, reporters at the station tweeted videos of water pouring through the newsroom's front doors. When the alarms went off, the journalists had no choice but to evacuate.
The station is located just outside the downtown area and across the street from Buffalo Bayou, one of many locations experiencing major flooding due to the hurricane.
Since Harvey made landfall two days ago, Houston has been faced with catastrophic flooding conditions. On Sunday, the National Weather Service tweeted:
Before You Go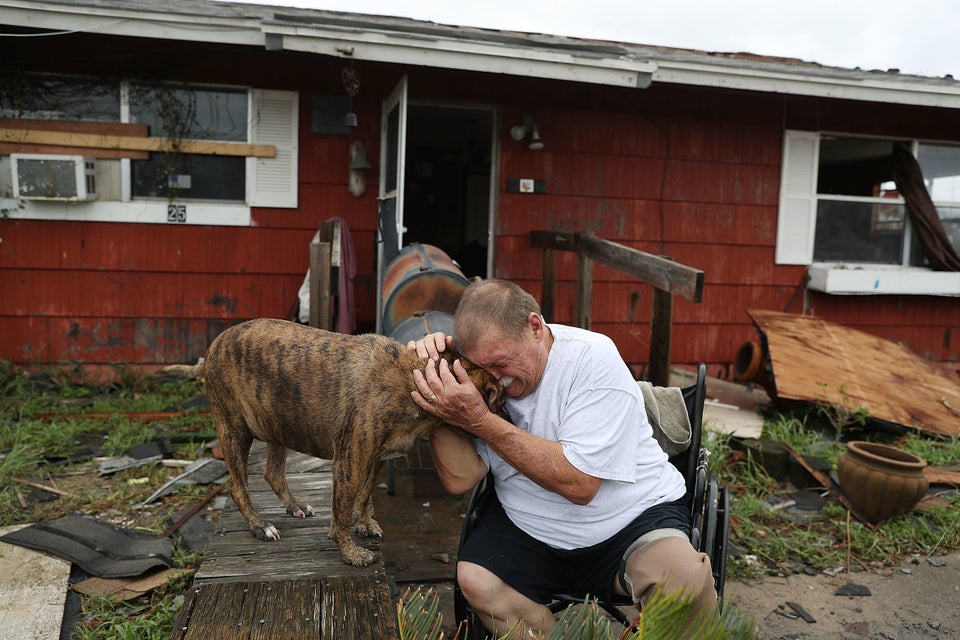 Hurricane Harvey Aftermath
Popular in the Community