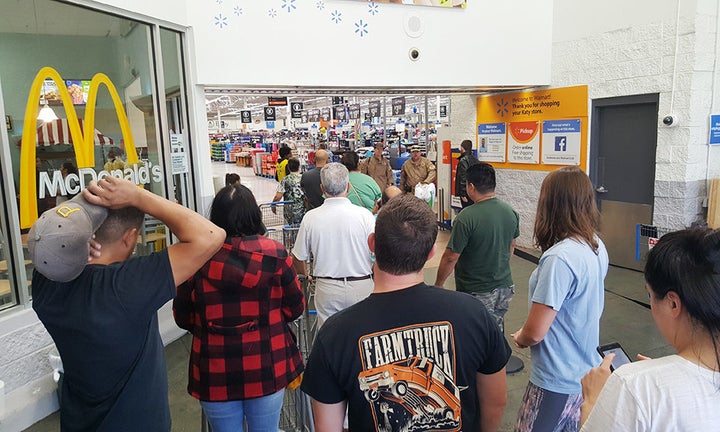 KATY, Texas ― As the first sunny day in nearly a week dawned over Houston on Wednesday, residents lined up outside a Walmart in hopes of picking up much-needed supplies.
In this suburb west of the city, there wasn't a malevolent cloud in the sky. The sun was out and the thermometer read 78 degrees ― a beautiful day for late summer in Texas. The flooding had started to subside in some areas, and roads were opening up.
A line of 50 people streamed out the Walmart door and down to the cart station as employees allowed entry to a few shoppers at a time in their search for recovery necessities ― water, flashlights, rain boots, meat. 
Many shelves were already picked bare by late morning, as people bought everything they had used up ― or simply never had ― in the five days since Harvey hit. Some military and local law enforcement officers also were at the store picking up supplies. The boot section was decimated.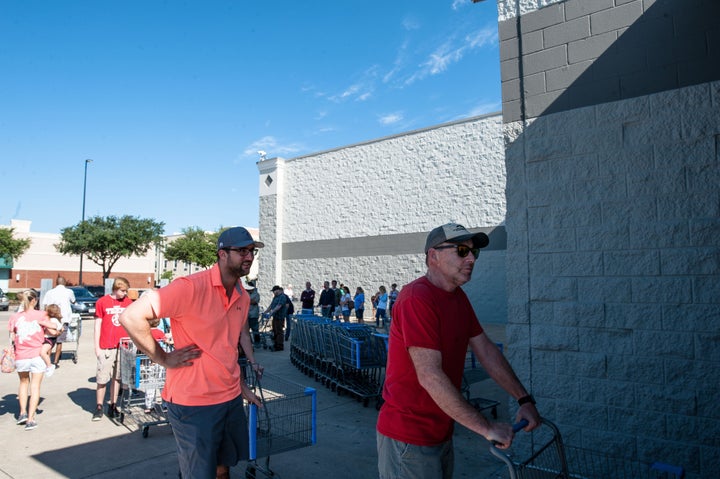 The scene was calm, even if people seemed like they were in a hurry to grab what they needed and get going. Staffers at the store said they planned to stay open until 5 p.m., to allow employees leave before dark ― and before flood-ravaged roads get more treacherous.
Katy Mitchell, 43, said that while her neighborhood had not flooded, the storm kept her from leaving her house before Tuesday. She waited in line to try to pick up some staples. "I am hoping to get some coffee, some half and half," she said. "My husband wants vanilla ice cream, and hopefully some dinner food."
Mitchell told HuffPost she'd heard of a few other grocery stores that had opened for limited hours. But another woman interjected that the other stores were pretty picked over, too, and had long lines.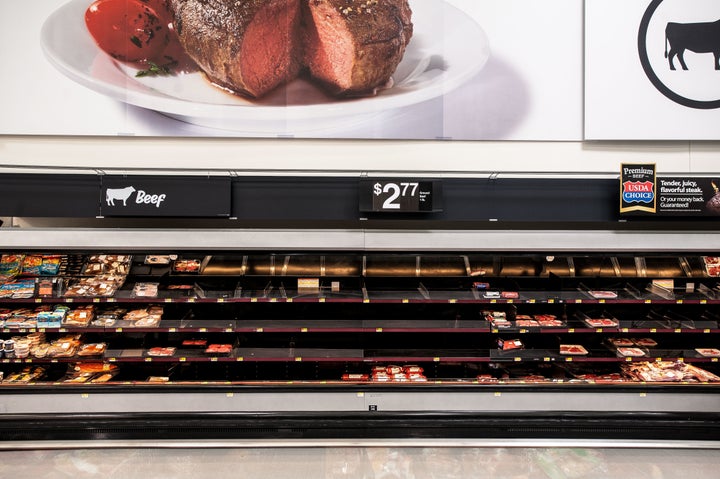 Elaine Loebe, 57, said she'd tried another store on Tuesday, to no avail. "I got there and they were kicking people out," said Loebe.
"People don't grasp the severity of it," she continued. "We're so used to in America, especially Texas, to have everything readily available. Like if it's 2 in the morning and, 'Oh my God, I need something,' you go get it." 
Now though, the area is under a midnight-to-5 a.m. curfew, which Houston Mayor Sylvester Turner imposed Tuesday night for public safety. And neighbors were busy texting each other the latest news on where to find gas, water, and food.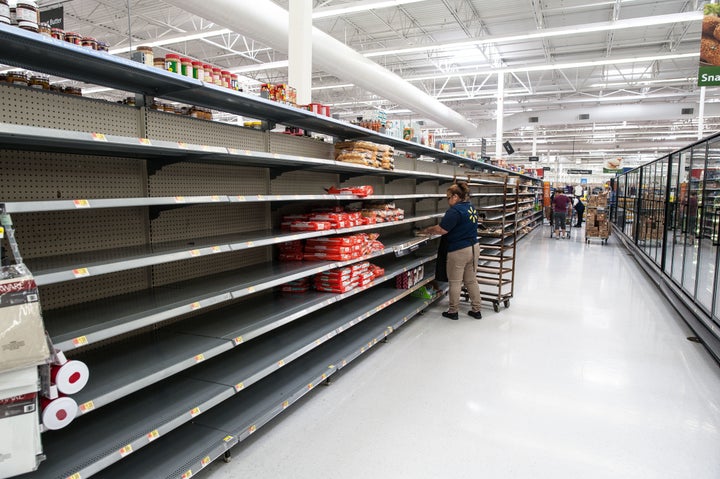 Rania Shehata, 41, said she moved to the area from California two months ago. She said she felt at a disadvantage because she didn't know where to find a lot of things, even before the disaster. She said she'd spent the first few days after the storm hit calling her husband, who was back in California, and crying about how she didn't want to stay in Houston. But the outpouring of support in her new home was moving.
"When I see how people were treating each other, [even] my neighbors who didn't know me ― one of them went to the store for me, and I don't even know them," Shehata said. "People are so nice here." 
Loebe jumped in. "We recuperate pretty quick. Houstonians are extremely benevolent. They help each other really quick," she said. "You watch: In two weeks from now, you will come into Houston, and it's going to be like, 'Did they have a catastrophe?' Because we're pretty resilient."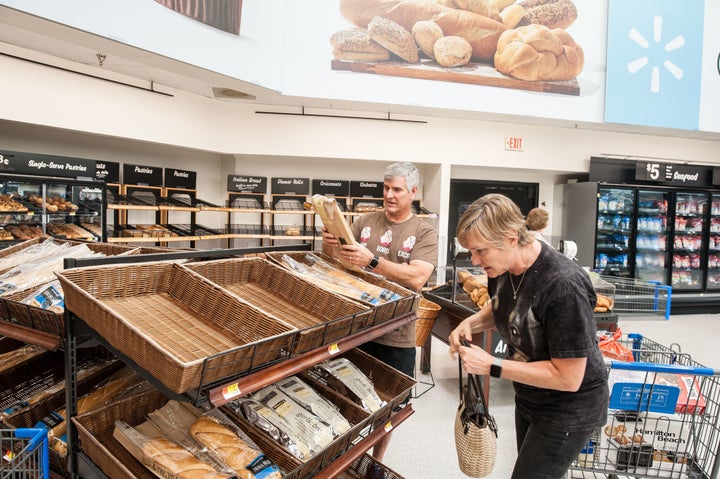 Calling all HuffPost superfans!
Sign up for membership to become a founding member and help shape HuffPost's next chapter