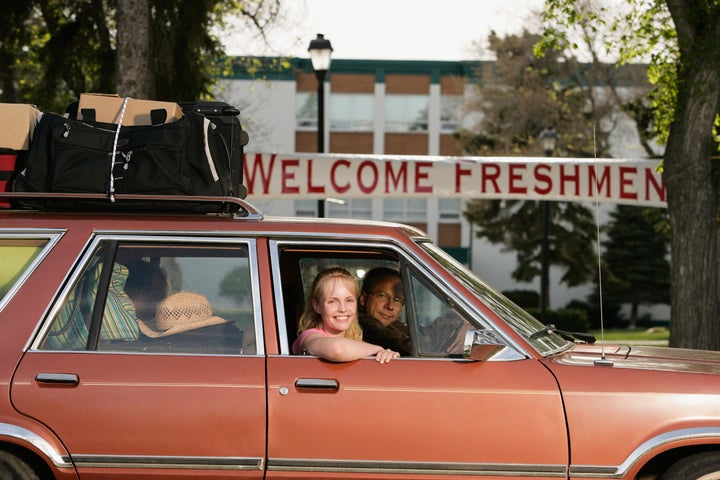 I returned to my alma mater earlier this year to watch Freshman Move In through the eyes of a parent. Then I wrote about it for the school alumni magazine:
After all, it is the parents who are most different decades later. True, there are changes in the process: Everything is far more organized than I remember, with signs on the buildings and large rolling orange carts to help ferry mountains of stuff from car to dorm. There are changes in technology -- huge stereo speakers have given way to huge flat screens. But the biggest change is the roles of Mom and Dad. A drama in which they once had bit parts now has become much about them.

'In my generation, you went to college to spend time away from your parents and make decisions [and] live your life without checking in more than once a week, if that,' says Robert K. Durkee '69, who has spent virtually his entire career at Princeton and is now the University's vice president and secretary. 'For this generation, it is much more like their parents have come to college with them, and both the students and the parents seem to enjoy the opportunity to share the experience.'
Share the experience. Bob (who I first interviewed back when I wrote for the school newspaper and he'd recently joined the administration) has always been diplomatic.
Students, though, might use another word, and in a companion piece to my article, the Princeton Alumni Weekly sent Angela Wu '12 out with videographer Brett Tomlinson, to ask students how their parents look through their eyes. By her account we are well-meaning but a bit clueless. They seem to think we are cute. It could be worse.
How would your college kid describe you? How often do you speak to them while they're away? When you call do they answer?