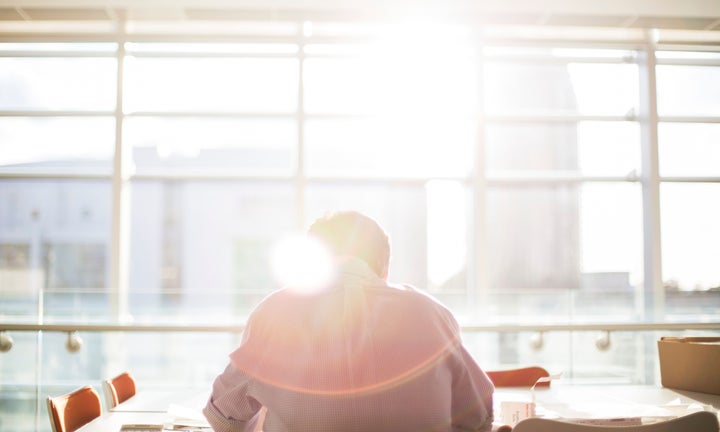 Figuring out how to best reach your audience through company branding is never a one-and-done proposition. Your customers, your industry, and your identity as a business are constantly evolving, and your branding needs to evolve to keep up — no matter how long you've been up and running.
In its 18 years of operation, CreditSoup has watched the credit industry evolve in numerous ways. This organization has successfully navigated paradigm-shattering developments like internet banking and mobile payments along the way. I recently sat down with CreditSoup CEO and co-founder Darin Namken to discuss his team and its efforts to keep the company's branding ahead of the curve.
1. You've been in this industry for a long time. Tell us about that history and what inspired you to rebrand CreditSoup.
Initially, we started CreditSoup — along with our affiliate network, CommissionSoup — to share offers from our partners to help them reach a mass audience. We were one of the first pioneers in the business offering this. Through the years, there has been heavy competition coming into the market, so we've shifted the focus of CreditSoup to be more beneficial for our clients.
We offer our customers all different types of services and offers for their financial needs. We want our brand to be known for educating our customers, giving them all the tools they'll need to make the best financial decision for them at any point in their financial lives. We can be the go-to for free credit scores, credit cards, and loans. We recently developed our blog with our brand redesign so that visitors can read all about different topics within the financial industry.
2. What does the new brand represent?
There are a lot of services and offers out in the market, but some of them may not show you all the details about them. So when consumers try to make the best choice, they may be misinformed with marketing pushes that may not be the best for them. Our goal is to provide our customers with all the necessary tools they need to make the best financial decision for themselves.
3. What do you find is the biggest misconception about the credit industry?
As a credit card company, we're not looking to get people into more debt. We're here to help people make good financial decisions.
We want to make sure that when a customer is in need of one of our products or services, we give them the right information to help them make an informed financial decision. By giving them this information, it will help them feel confident about using our products or services from an overall perspective — not just force a product at them and disappear. We can be their go-to for all of their financial information, services, and products.
4. Why is it important for consumers to invest time in understanding and improving their credit?
With anything you want to be able to finance in the future, they will need to use their credit. This is why they should be looking into what it takes to get a good credit score and how to maintain it from an early age so they build a successful base they can then keep growing upon. Homes, cars, personal loans, and credit cards for spending all rely on your credit score, and the better one you have, the better rates and more borrowing you will be able to do.
5. Where is the best place to start understanding one's credit journey?
A great starting point is to check out the "Advice & Expertise" portion of CreditSoup's website. No matter where you are on your journey of credit improvement, from simply learning your credit score to gathering advanced payoff tips, you'll find a resource to get started.
There's been this idea rolling around that any check on your credit score — even checking it for yourself — can hurt you. But thankfully, checking your own score is what's called a "soft inquiry," which has no impact on your score whatsoever. Sure, banks or credit companies can do a "hard inquiry" when evaluating you for a loan or a new card, and this can knock you down a few points, but doing that research yourself can give you a greater understanding without worsening your financial situation.
CreditSoup actually has its own free score check, which can provide you with your score without any hassle or impact to your score. Soft inquiries like this can help you skirt identity theft, determine next steps, and keep you abreast of any errors that could be hurting your score without your knowledge.
Making important financial decisions can be an area of serious stress and concern for many individuals. We're eager to take any opportunity to alleviate these concerns and be that helping hand to guide our customers through these decisions with ease.
Popular in the Community