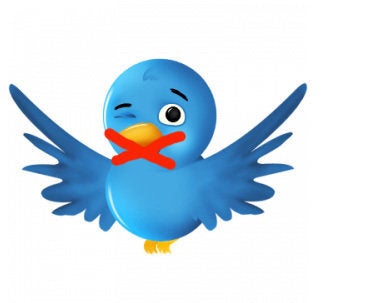 "Even your parking garage has a Twitter account!" my friend Liz exclaimed from the back seat. She was in town this weekend, visiting from Sacramento. Yes, Boulder's parking garages have a Twitter presence. So does our police department.
Using Twitter allows us to expose people to our likes, the local food we're eating, our hockey passion. We're giving people insight that isn't all coffee all the time. One thing a lot of people don't know is we named our cafe The Cup in part because of the Stanley Cup. It's hockey related. There are at least seven businesses in downtown that we have regular conversations with - we ask each other, 'how's it going?'
Start. If you don't already have one, set up a free account. Read Twitter's guide to using Twitter for Business.
Listen. Use tools like Tweetie for your iPhone and TwitterBerry for your BlackBerry to find out what people are talking about.
Plunge. Once you're comfortable with the lingo begin following those who share your interests. It helps to begin talking with a small group of followers at first.
If you are currently on Twitter you can still learn from how downtown Boulder businesses are using the social web to grow their own (and each other's) business. As Ball puts it, "it should be an avenue for letting people know what's happening with business, customers like to know what's going on beyond what just came out of the oven." (Pro tip: if you really do want to tell them when it's fresh, check out BakerTweet -- a tool that allows you to send all your followers a message the moment the bun comes out of the oven.)
Follow 10 Boulder Businesses on Twitter