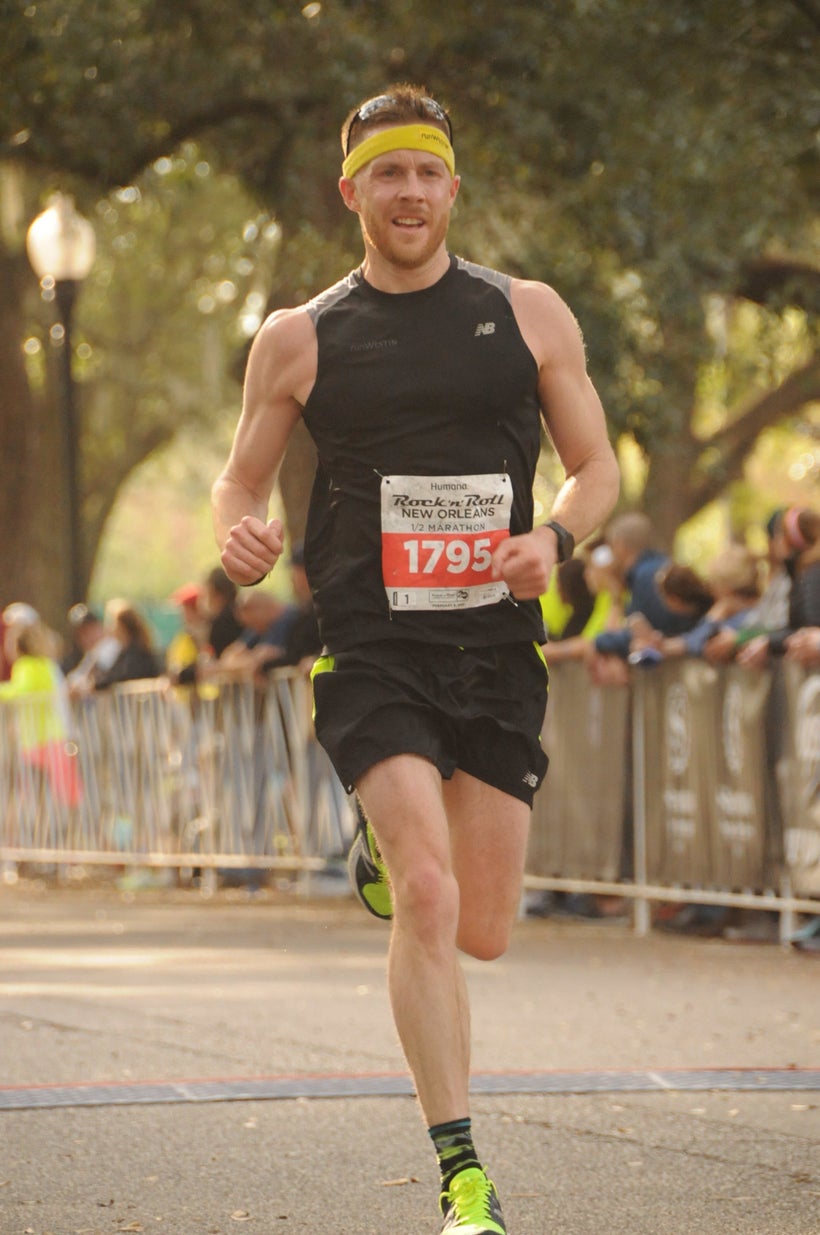 Three days before the Rock'n'Roll New Orleans Half Marathon, I decided to register. I wasn't in peak shape, but I train every day. 13.1 miles was manageable. Why not?
Twenty minutes in I was sucking wind, wondering if the entire race was going to feel this awful. I was in a funk. My lungs were burning. My legs felt like baguettes. I think I might have been crying a little bit, but that's nothing new. Either way, it wasn't looking good.
In spite of the physical misery, a part of me was kind of excited. I wanted this test, because while I had not trained for the race, I had been preparing for precisely this moment.
Since January 1st I've been meditating. That's right; I've been training my brain.
Until recently, I viewed meditation as a waste of time. Literally. I've got two kids, a wife, and a full-time job with Westin, where I'm able to take advantage of my running habit in a professional capacity as the brand's National Run Concierge. I have things to do. How can I justify ten minutes of doing nothing?
Taking the alternate view, my wife, Rachel, purchased a meditation app for me for the New Year: Headspace. I took the hint and tried it.
Little did I know how valuable those ten minutes of doing nothing could be. But in New Orleans, I learned.
At mile 4 I was still struggling. All I wanted was to enjoy running with thousands of others down St. Charles Ave. on Super Bowl Sunday, but all I was doing was wheezing and feeling sluggish.
Then I thought of Andy, the voice and creator of Headspace. Andy has been teaching me how to "note" by stepping back, observing a thought or feeling, acknowledging it, and then returning to the present. Mile 4 seemed to be the perfect time for just that.
I feel fatigue. I acknowledge you. But I'm going to disregard you for the remainder of the race. Cool? Great.I see you young racer trying to surge past me every other mile. I acknowledge you. I'm going to run my own race. Good luck to you though.
I took a deep breath and began focusing on the pavement as well as the sounds of my shoes striking the ground. Within minutes I found a new rhythm. In that moment, for the first time ever, I truly grasped what it means to "run in the present."
Elite runners have preached this very thing for years. "Run in the present," they say. And even while nodding along, I had never been able to put the theory into practice until New Orleans. Or until Andy, I guess.
Don't get me wrong. I was in pain throughout the race, but focusing on the sights, sounds and smells of the course helped keep me in each moment as opposed to focusing on how I might feel in two or three miles. Taking note was a shiny new tool to shut up the demons in my head, which all too often tell me, "You can't." Sure, those thoughts came to mind, but I was better equipped to deal with them.
I finished well ahead of the time I expected, given my current level of fitness. More importantly, I finished feeling ecstatic and, wait for it…present.
I'm not so naïve as to think that my next race is going to go like New Orleans, but running is a sport in which we constantly strive to improve. Too often we neglect the mental aspect. Meditation gives me another area for growth. It now helps me step back and observe what's happening in a race, and more importantly, it can help me slow things down.
My daughter recently turned 4 and I'm trying to figure out how that's even possible because it seems like just yesterday she was learning how to walk. Now she's stretching her 'independent' muscles and locking me out of her room.
Life seems to be moving at ludicrous speed and there aren't enough hours in the day. But in learning to live in the present, I find that time is actually slowing down. How did 10 minutes of doing nothing make that happen?
Those 10 minutes quiet the noise. It feels like I actually have more space in my brain. And by having more space upstairs, I'm starting to appreciate some of the details in life I've been missing.
Try thinking of meditation as a means to disconnect, reconnect and regain control of the day to rise above the distractions and unpredictability of being over-scheduled and always on. You can meditate anywhere. In the kitchen. In a race. In a hotel room. Wherever.
I spent 30 minutes cleaning the kitchen the other night without music. I haven't done that in years. I took pride in how polished I could make our counters, and I did not think about anything other than making the kitchen clean. By the end, I felt grateful to be a homeowner. That was new.
On Tuesday, I ran outside and found myself grateful for snow blowers. The neighborhood had more than a foot of snow, but the sidewalks were all perfectly carved out. In the past, I would have lamented running in the snow. Today? I loved how the snow sounded under my feet.
But what brings me the greatest joy is something that has nothing to do with running: meditation has allowed me to be more present with my wife and children. Yes, I think I know why my wife bought me that app. I am meditating for myself, but ultimately it's for my family.
Forty seven days into meditating daily, the results are undeniable. I never would have thought that in the pursuit of continuous improvement in running and in life doing nothing could produce some of the best results.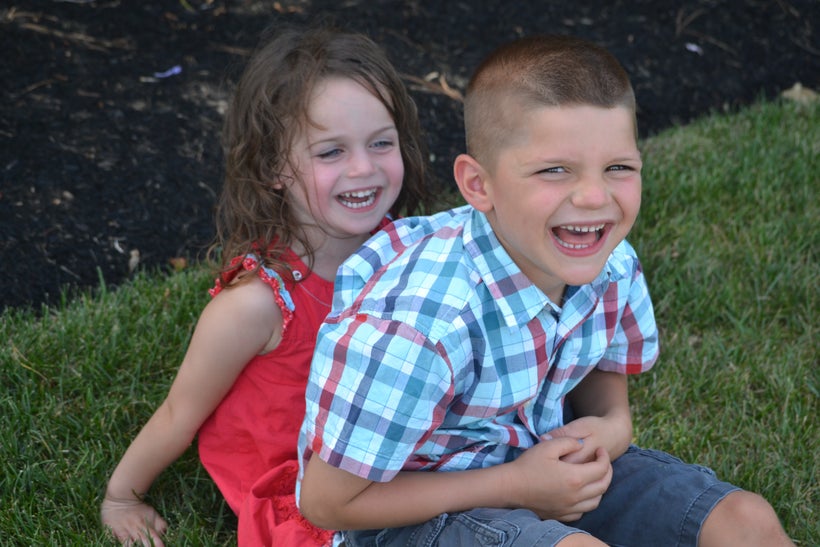 Calling all HuffPost superfans!
Sign up for membership to become a founding member and help shape HuffPost's next chapter
This post was published on the now-closed HuffPost Contributor platform. Contributors control their own work and posted freely to our site. If you need to flag this entry as abusive,
send us an email
.