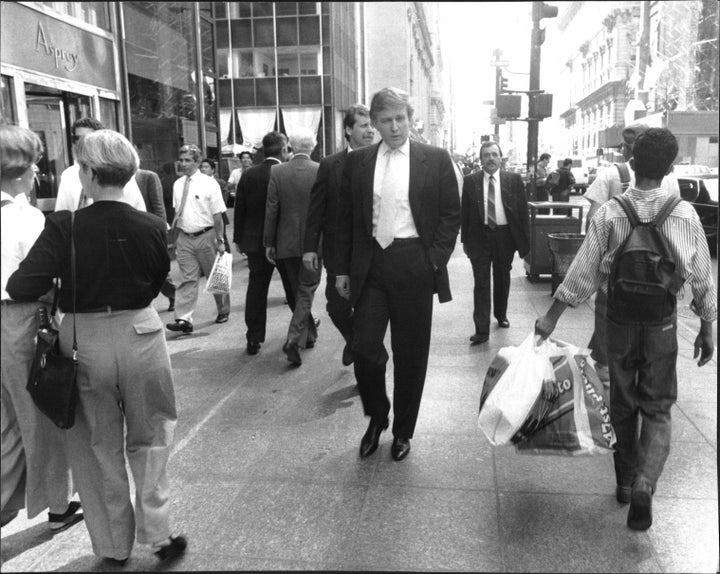 Donald Trump is touted (mostly by himself) as a great businessman and real estate developer. He claims to have had countless successes, yet his portfolio is littered with mediocre buildings and bankruptcies. He probably made the most money on his "The Apprentice" series, but the best structure he ever built was, and always be, the Trump Tower on 5th Avenue. Trump Tower is his home and office, and when it opened in 1983, it was the most celebrated building in the world.  
Much has changed in society and much has been done to change Trump Tower, but it still remains a New York icon. Although its retail mall no longer houses the international giants it once did, and a deal with Gucci changed the look of the building's lobby, it is still a major tourist attraction because of its bronze and glass atrium, with walls and floors of exquisite pink marble. Praised by architectural critics, in its prime, Trump Tower commanded the highest ever retail rents and condominium prices. In the era of Reaganomics, ridiculous interest rates, foreign money seeking safe havens in New York, Dynasty and Dallas style worship of extravagance, Trump Tower was the "it" building ― the place to live or visit, to buy luxury items, or gawk at the celebrities that did.  
Trump Tower was created by Donald Trump. With his masterful salesmanship, braggadocio and great flair for PR, he made something out of nothing. A new and not terribly well-known developer took a good piece of real estate and turned it into a landmark. But he did not do this himself, and he probably could not have done it without the "dream team" of women he assembled for the project. 
He called me a 'killer' because I excelled in the man's world of construction and didn't take guff from anyone, including him.
Louise Sunshine, a formidable woman with political and social connections you only dream about was a close advisor and headed up apartment sales. Joan Siegal, a veteran retail leasing agent with unparalleled style and savvy, brought in the international shops that made the building the first successful vertical mall in the country without an anchor. Lorraine Borden, with her Great Scott Advertising, packaged the project for ultimate exposure and created a buzz here and abroad. I was in charge of overseeing the construction of the building. The fifth member of the team and, often times, the most important was Trump's wife Ivana, whom he trusted more than anyone else in the world, and who was very involved in design of everything, right down to the Busbies worn by the doormen. She was often was my "go to" person when I needed something from Donald.
Trump liked strong women. He said that "men are better than women, but a good woman is better than 10 good men." He believed this because he thought, and rightfully so for the times, and maybe even today, that women have to work harder and try harder than men in the same roles. Women have to prove themselves and men don't. He called me a "killer" because I excelled in the man's world of construction and didn't take guff from anyone, including him. He observed me working as a superintendent for the general contractor on his Grand Hyatt and hired me away from them with the promise that I would be in charge of the greatest building ever built. And for that moment in time, he was right.
I am no killer, although I am sure he thinks we all were. In our own ways, we all stood up to Donald. Sometimes we won. I always negotiated fairly with the subcontractors and got Trump to pay what I agreed, although it sometimes meant horrible fights. On the other hand, Louise and I tried to get him to put higher quality finishes in the apartments and he refused, saying whatever he puts in, people will remove anyway. Trump was often unfair and very tough. He treated us just like the men and no one escaped his abuse. But he was also supportive and heaped praise on us publicly. Trump often singled me out, calling me "fantastic on the stump" when he talked about hiring me. Being who he is, not only is he the best, but everyone who worked for him had to be, too.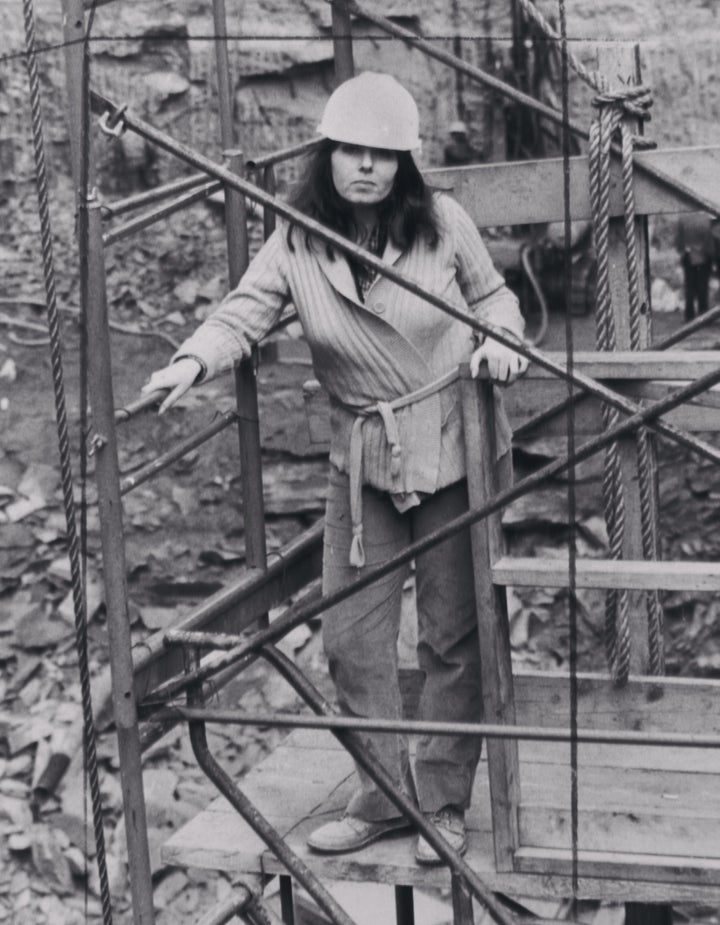 Trump trusted his team and we delivered. When we had a topping out party, it was Louise who got the mayor and governor to attend. This was unheard of. They all spoke, then Evangeline Gouletas Carey, the governor's wife, introduced me as the woman who made it happen, saying she had done the same kind of work. Not that she ever was an engineer working in construction, buy why nit pick? The building got enormous press coverage. When we had the grand opening, it was even more glorious. All the networks covered it, and we were on the cover of the Daily News magazine with a major story. I got Donald his building on time and the way he wanted it. I made a lot of money for him, and he, in turn, made a lot of money for his partner Equitable. Everybody was happy.
Donald has changed tremendously since the Trump Tower years. What he says about women is abhorrent. He appears to take advice from nobody and when he is wrong, he cannot take criticism. He always attacked back tenfold to what he received but now he has taken that to a hundred fold. Where he hired the "best" people, he now surrounds himself with sycophants and yes men. And I say men, because with the exception of KellyAnne and Ivanka, he doesn't have any women of any stature on tap for big positions so far. Trump was a Democrat. He took mostly moderate positions but was progressive on women's rights and gay rights. Now he wants to ban abortions and gay marriage. What made him successful in the 1980s is now only a distant memory.
His Twitter attacks on respected media outlets make him look like a desperate fool. America is watching him very closely, and most people are expecting him to fail.
Trump convinced the world that his name was synonymous with luxury and that took off. When he made very bad deals, and was on the verge of bankruptcy, his name saved him. He parlayed that into a comeback. "The Apprentice" came along and cemented him. Trump was always very lucky, but his name won't win the day for him now.  
Donald won the electoral college by running a campaign that exploited fear and bigotry that was built on a mountain of lies fostered by the mainstream media and a misguided FBI. Over 2 million Americans more voted for Clinton over Trump, and his brand has suffered in the country and internationally. Outside the U.S., he is considered by many to be a joke. His recent appointments of hackneyed cronies many of whom are misogynists, racists, anti-Semites, homophobes and Islamophobes is garnering him widespread disapproval, even from within his own party. His Twitter attacks on respected media outlets make him look like a desperate fool. America is watching him very closely, and most people are expecting him to fail.
Right now, Trump is poised to go down as the worst president. He will either be run out of office or defeated in the largest landslide this country has ever seen. If he wants to avoid this, Trump needs to step back and take a page from his own book. He needs to remember when he was a nobody who made something phenomenal out of nothing. He needs to realize he did this by picking the right people, people who were honest with him and told him when he was wrong and were willing to fight. He has a lot of work to do to exceed his success with Trump Tower. Maybe he should start by hiring some women.
Barbara A. Res is an attorney and professional engineer and author of All Alone on the 68th Floor: How One Woman Changed the Face of Construction.  She lives in Old Tappan, New Jersey with her husband, Peter.
Calling all HuffPost superfans!
Sign up for membership to become a founding member and help shape HuffPost's next chapter
BEFORE YOU GO
PHOTO GALLERY
Donald Trump's Environment Guy Doesn't Believe In Climate Change