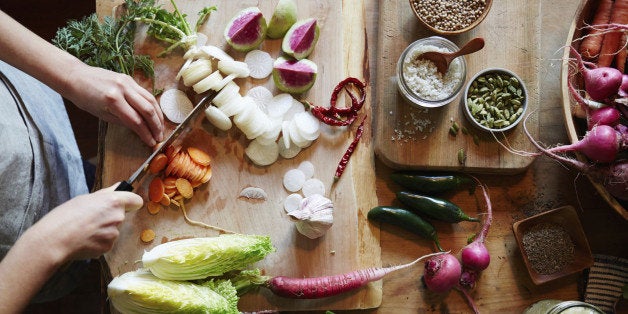 Let me tell you a story....
When I was living at home with my parents I never had to cook a single meal. In fact, my friends used to make jokes at me as I did not know how to turn on the stove (yes, this is how bad I was in the kitchen). I didn't do food shopping either. Mom did everything and I did not bother to learn... what a huge mistake.

When I moved overseas I had to learn how to shop and feed myself. Was it easy? Nope! It was fun to buy whatever I wanted... but I made many mistakes. I used to spend a lot of money buying packaged foods, frozen meals, ice creams and sweets. It did not like veggies, and did not know how to cook an egg or a bowl of rice. I ended up putting on weight, getting bad eczema, suffering from constipation and throwing away money that wasn't easy to earn.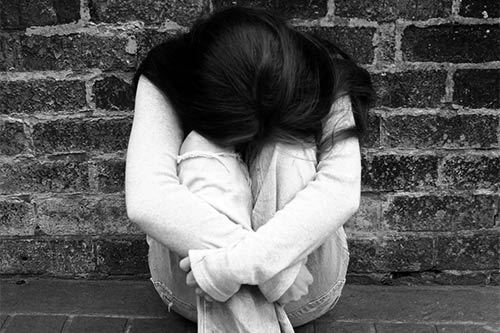 It took me a while to discover healthy eating and I am still learning. Actually, it was my husband who introduced me to eating lots of new foods (especially veggies) and who taught me how to shop for fresh real food under a budget.

Now that we have a family, providing healthy meals for everyone at home is one of my top priorities. I want to expose my girls to healthy eating and to involve them in cooking with me from an early age. It is my goal every day to provide them with the best nutrients so they can thrive, grow and enjoy great health.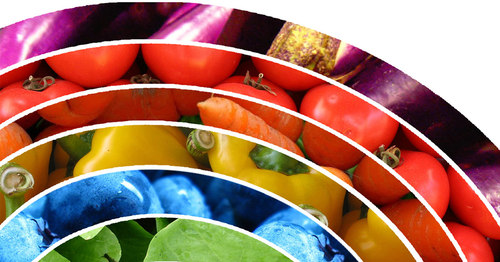 As a Nutrition and Lifestyle Coach I guide those who are ready to upgrade their diet and their life to the next level by educating them in healthy eating (back to basics), offering an opportunity to develop new skills in the kitchen, and empowering them to take new steps outside their comfort zone.

So after pondering on how I do what I do and how I am able to offer my love ones healthy meals (without cooking gourmet recipes, hiring a professional chef, spending all day in the kitchen, or wasting money), I have realized the answer is having a bit of organization and planning in place when it comes to food.
What you need to set a great foundation for healthy eating is to transform your kitchen into a health sanctuary and set up few systems in place
So let me explain what I mean by being organised and how much difference it can bring to your life.
For me, organisation when it comes to food means...
• Menu planning (that allows flexibility) instead of wasting energy and time every day trying to figure out what to cook
• Mindful grocery shopping every week (with a list on hand, based on menu planning) instead of buying small goods every day at the petrol station or specials when visiting the local store
• Proper storage of fresh produce. Pre-cut, washed, frozen....to avoid waste and to save time when preparing a meal, and to motivate consumption. Easy access to fruit plater and chopped veggies will ensure everyone eats more serves per day.
• Well-stocked pantry with fresh products handy and sorted for easy access. They will add flavor and fun factor to your traditional meals and snacks
• Ingredients and cooking utensils available on the bench ready to be used
• Batch cooking, preparing large amounts of the same dish and consume it 2-3 times or freezing extra in portions that could be used later including casseroles, soups, sauces, legumes
• Taking 10-15 min every night to prepare next day's menu. Example I wash cut and place fruit and greens in a container and the next morning I just put them in the blender, add water and blend! Green smoothie done.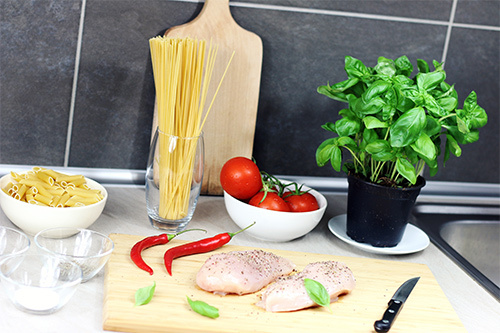 Those small actions of writing a menu plan, shopping list and chopping veggies after coming from the supermarket DO make a huge difference in what you and your family eats
If you are ready to take things to the next level and upgrade your diet by making small yet significant changes in the way you shop, cook and eat as a family then join my 7 Steps to Healthy Kitchen Challenge for FREE because the best way to ensure you and your family eat healthy nourishing meals is to set up a few systems in place.