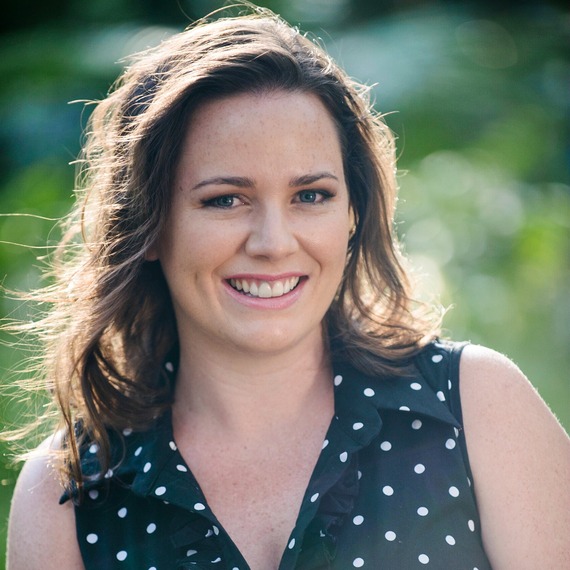 Part of being in female focused entrepreneurial groups online is that I am able to connect with amazing mumpreneurs from all over the world, and that was the place where I first met Nicky Leonti.
After a Brisbane flood destroyed almost everything that Nicky and her husband had at the time (and the sports fitness business they had), she almost felt like giving in, but what happened after the flood was truly amazing.
She was inspired to start her own online business that supports other mums to launch their own business in the process and she is now the owner of an almost 6 figure business. Here is her interview:
Can you tell us a bit about yourself?
I am a mum of 2, based in the Sunshine Coast, and I have been supporting women to start their own business to get their message out online.
I started off with $150 and grew it to a full time income, and I'm able to send my kids off to school to create this business that suits our lifestyle and also helps other people.
It honestly doesn't feel like work.
I'm also an online marketing strategist and I help people with automating their sales systems and helping them understand the concept of online marketing.
One of my clients had been in business for 18 months, and she was getting about 5 to 10 people to her website, and now getting about 2,000 per month!
We've been working together for a couple of months, she's now back to launching her own podcast.
The greatest thing is the confidence in her and what she does now--she used to have a side job for all these years but as of January she'll be full time in her business.
What inspired you to start your own business?
When I was first starting the day care business, I started reading about all these women who had their own businesses.
I thought-- you know what, I can do that too!
So it took me a good 18 months of working hard before I saw results, it's taken me about 3 years. Now I'm hitting 6 figures this financial year.
What made you decide to start a daycare business?
I was a kindergarten teacher, I loved working with kids.
I wanted to be able to work and didn't want to get my boys up at 7 am in the morning to go to daycare, and actually my son's still asleep at that time now.
I just wanted to be with them-- if they were sick I wanted to be there, if they wanted to be in school I wanted to be there, I didn't want to ask a boss for permission to be with my children.
What were the challenges during your business?
In the beginning everyone's telling you not to do it, financially as well, we didn't have any money left.

We thought we had to have someone to support us to get it started, so those were the biggest challenges.
The other is really the confidence, we just lost a lot of money in the other business,so to start all over was scary.
We had a sports facility, and when it flooded, we lost all of our clients, we had to close the whole thing down.
We couldn't afford to move, so we learned a lot about business and what to do.
Did the flood impact you going online?
It made me never want to have a business again, we both said we would never do it again. Our previous sports business had a bad reputation so to trust ourselves and to just put in money that we had.
My mission is to be able to see other moms enjoy being a mom and enjoy having doing stuff that they love, I feel like now I dont have to make a choice either working or staying at home mom. I want to be able to help people do things that they love.
Why did you decide to help other mums?
Because I had to put my first son into a daycare center and when I had my second son I didnt want to have to do that again, and that was the biggest motivator for me.
I didn't want to be the mum who has to drop their child off at 7 o'clock, and my eldest son was 4 months old when I had to do that, so I didn't want to have to do that again.
Once I started my own business, I realized this could help more mums as far as not have to drop their kids off so early.
What advice do you have for other mumpreneurs?
Get really clear on what it is you want.
So if you want to make money quickly, then starting your own biz isn't necessarily the way forward, it takes a lot of work to get results.
Don't go with thinking you're going to make money quickly, which is what a lot of people promise you.
Also, really trust in yourself-- it's like the biggest professional development journey ever, you have to trust that really keep working on yourself because you are the owner of your own business, you are your biggest asset.
How is your business doing now?
It's doing really well, I do 3 days a week during school hours, and this month I made $8,0000 with just 15 hours a week, and it's not even the end of the month yet!\
How can we get in contact with you?
Calling all HuffPost superfans!
Sign up for membership to become a founding member and help shape HuffPost's next chapter