As the company turns two today, Cape Cloth founder, Sean Fitzpatrick celebrates the success of a line he's proud to say represents his home.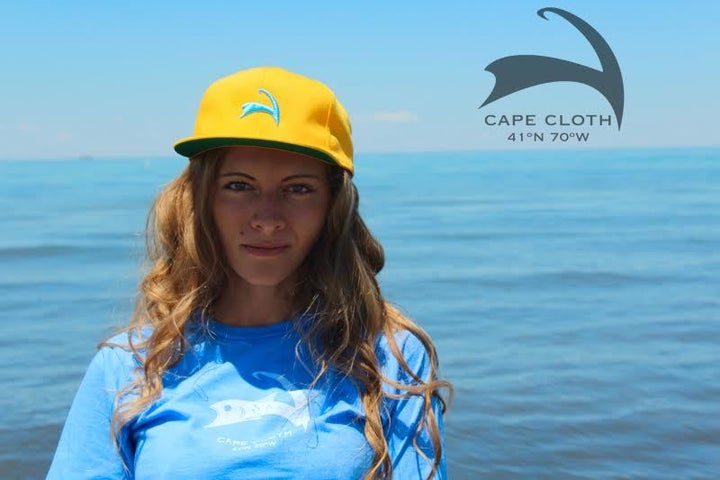 For Sean Fitzpatrick, growing up on the Cape meant beach days and boat trips. Yet, the one thing that was lacking on these excursions? A quality clothing brand that represented the essence of his home.
"Growing up, [my friends and I] didn't want to wear anything. There wasn't anything that was cool, that captured our magic and that vitality," Fitzpatrick said. "I knew that from being familiar with those brands, they had nothing to do with the Cape; the people who designed them had no connection whatsoever."
Although Fitzpatrick realized this as a teenager, it wasn't until he moved back from college that he took action to change the Cape's gear for good with Cape Cloth.
Two years ago, Fitzpatrick was at the beach with his girlfriend when her hat broke. "I went on some crazy track about how, 'I wish there was a quality product,'" said Fitzpatrick, wishing for a better brand behind the Cape. This is when it dawned on Fitzpatrick that there was a clear opening in the market for comfortable, stylish and authentic Cape clothing—and so began his journey into the retail industry and entrepreneurial world.
"I thought just me being from [the Cape] wasn't that great," Fitzpatrick said on his first motivations to create a company in June 2014. "So, I figured if there was somehow I could help the economy and help people from here, then it might have some traction."
In middle school, Fitzpatrick learned the importance of giving back to his community as he began volunteering at organizations which gave back to locals with disabilities and special needs. As he continued volunteering throughout high school and beyond, it was only natural for him to team up with a related organization, to continue giving back to his community as he developed his business. Cape Abilities is one of the longer-existing organizations on the Cape, thus, he joined forces with the non-profit, in August 2014, and immediately started giving back, with his first hat released on October 10, 2014.
Today, two years, later, to the date, Fitzpatrick stands behind a U.S. manufactured, "quality, comfortable and authentic" clothing line, that donates a dollar of every purchase directly to Cape Abilities' programs. "Not only do I support job growth and job creation and sustainable commerce but also, helping people that are disabled in such an advanced program for a place like Cape Cod—that seems like a gift."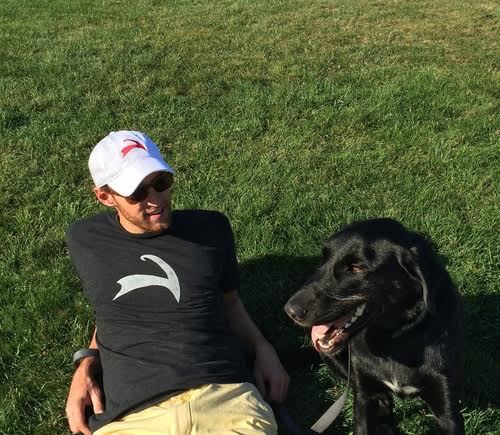 Sitting with Sean to celebrate Cape Cloth's anniversary:
How did your launch date affect the company?
To tell you the truth, I'm pretty naive to the whole fashion-retail game, but because I had the idea in June and knew I wanted to do something more, I wanted to get it out as quickly as I could from inception to actual product. Because of that, it just happened to fall in October. I think it's kind of a spirit of someone who really gets excited about starting something; you want to start it as quickly as you can. Who's to say, I could have waited an entire year and developed more stuff but I have that kind of personality where I just want to hit the ground running once I come up with something.
How has this company affected your life?
It's been great, it's been a wild ride. The coolest thing that I can probably think about with entrepreneurship is it teaches you a lot about yourself. There's so many unexpected things that come up and there's so many different checks to your patience and your emotions that it's like the ultimate leap of faith. When you get reciprocation from customers, or your idea starts to get traction, or you see a reaction in one way, shape or form, it's a really, really, really cool thing but it goes with a lot of effort, and time, and sacrifice, that most people can't even comprehend the amount of effort that goes on behind the scenes.
What's the best feedback you've received thus far?
Anytime, that anybody I don't know, is wearing something [from Cape Cloth], it's just awesome. Probably the best compliment that I've had is one of the founders of Cape Cod Daily said to me, I have three idols in my life--when it comes to customer service, I completely idolize how you handle everything. Just to be in business for 22 months and have someone say that I was someone they look up to, as far as customer service, that blows me away. When you work super hard everyday, hearing stuff like that is so awesome.
How did the design of the logo come about?
I feel like everything that everyone has seen of Cape Cod is the same thing. It was literally an image off the map, and there's nothing wrong with that, I'm not knocking that but it's the same thing for every different place. I felt that it could be streamlined, it could be modernized and I thought that if there was a template that people would just know it when they saw it—like you see the apple and you know it's Apple computers, or you see McDonald's and you just know.
I started sketching some stuff out that same day, when Karen's hat strap broke. I think it's one of those things, that for the most part, people who have been to the Cape, or who are familiar with the Cape, they get it right away. They see it and are like, 'That's cool, that's awesome, that's new, that's great, that's just different.' Then sometimes, very occasionally, you'll get a person who's not super familiar with the geographic shape of the place and they're like, what is that? And as soon as you tell them about it, they're like, 'Oh yeah, there's Provincetown, there's Chatham, Falmouth,' they get it.
What does the Cape mean to you?
I'm a native. That's the big thing about it. I'm born and raised down here, which is a pretty rare breed nowadays, especially a super rare breed if you stick around. Put it this way, if I was able to articulate it, then I'd probably sell a lot of books—the magic, and the vitality, and the vibe that people feel when they come down here. If you've been down here, if you've lived down here, you get it; there's a reason why there's so many people who want to spend their summers down here. Whether it's fishing things, or beach things, or boating things, it's just everything about my life is a way of this place.
What's your favorite product of the line?
The best selling products are the hooded sweatshirts. My favorite product would be any of the hats because I've always been a hat person and that's how this whole thing started.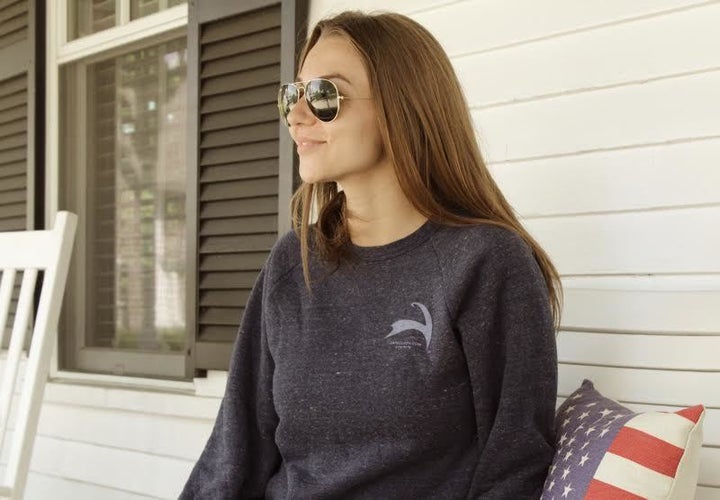 Popular in the Community