By all accounts, 2015 is a strong year for startup companies; I know this first hand, having worked with more than a few. When consumer confidence rises, companies seeking funding to meet those consumer needs rise as well. B2B and B2C web technology startups are claiming 13.7 percent of total new business funding applications.

What's significant is the emergence of new states leading this startup funding surge. The top 10 includes Illinois with 3.4 percent of total funding applications at number five, Georgia at number seven with 2.9 percent, and newcomer Missouri entering the mix at number 10 with 2.2 percent.
Each of these states has something in common, a strong tech ecosystem paired with a desire to have startup dollars go further than in bigger tech hubs like Silicon Valley and Silicon Alley (where I'm deeply immersed). With significantly lower infrastructure costs, startups in emerging cities are able to invest would-be rent into business growth; boosting budgets for product development, research, and sales & marketing.
A city's collaborative culture matters
While capital, infrastructure, strong universities, accelerator programs and incubators, all contribute to the makings of an appealing startup city, the city itself carries equal weight. A city's collaborative business culture plays a big role in the success of a startup. Based on analysis of over 27 million U.S. businesses, the next generation of entrepreneurs are choosing startup cities not just because of growing job rates and income levels, but because of community engagement and resources.
Case in point: Detroit. The city offers a lot of potential for startups (and even has a decent NBA team). However, while a low cost of living is appealing, the city struggles to provide the networks and opportunities for startups to connect with one another. Similarly, Jackson, Mississippi, with labor costs 5.5 percent below the national average, ranks among the country's lowest in available labor supply and business climate.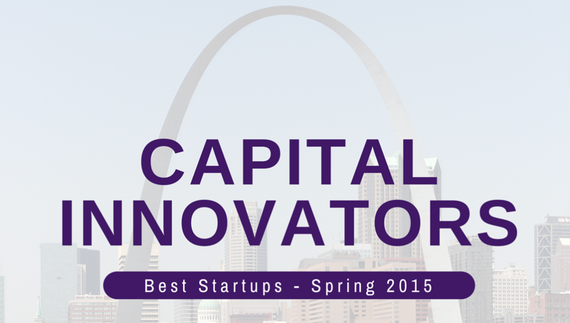 St. Louis, on the other hand, shows its startups the love in helping attract and retain a technical workforce. LockerDome, a social media platform that brings people together based on their interests, has flourished in the Midwestern city. "To have great talent, your ecosystem must train, attract, and retain the best people," explains Gabe Lozano, the company's founder. "St. Louis has two notable initiatives that are making huge strides in this area: LaunchCode and Arch Grants. LaunchCode tackles the technical talent gap by training new talent, ultimately increasing the available pool. Arch Grants, a non-profit that gives away $50,000 grants for startups to move or stay in St. Louis, has proven to be incredibly effective in attracting and retaining top-shelf talent."
With median ages between 32.3 and 34.5, cities like Austin, Atlanta and San Diego benefit from younger demographics. Young entrepreneurs in these cities tend to commiserate well with one another. This, in part, because young business minds tend to be more risk-tolerant than their older counterparts -- a characteristic critical to an energetic startup culture. As such, each of those cities ranks higher than the national average of 130.6 in startups per 100,000 residents, with 180, 154 and 154.7, respectively.
Young people who make up these tight startup cultures tend to sprout from cities that have a strong academic footprint, too. Strong business minds at the collegiate level greatly influence the makeup of a city's overall culture. "The ability to hire the right type of person for the business is a key factor for companies choosing a startup hub," reveals Don Breckenridge, CEO at Silicon Prairie's Hatchbuck. The marketing automation and CRM company sources bright, young, and innovative talent from nearby major universities including Washington University and St. Louis University.
New York experienced this same business growth 15 years ago. Prior to the 2001 dot com crash, the city not only suffered from a void in engineering research universities like MIT or Stanford, it lacked the cutting edge Internet pipes of other metropolitan cities. But fast-dropping bandwidth costs and a shift from IT infrastructure to software and Internet helped New York forge a startup scene. With technology easier and cheaper to deploy, non-technical entrepreneurs and aspiring business school graduates began launching technology-driven companies founded on ideas to solve pressing consumer and business problems.
A city's rich business history makes a difference
Salt Lake City, Utah is another city able to match lower startup costs with a rich tech hub community. Startup companies benefit from energy costs 26 percent below the national average, and the city's tech roots run deep. Utah developed a very pro-business climate in the 1980s with early influential software companies, Novell and WordPerfect. "We want to attract talent from outside of the state and I don't think you can attract talent very easily to anywhere else other than Salt Lake City in Utah," relates Dan McComas, founder of RedditGifts (acquired by Reddit in 2011).
The story of Boulder, Colorado is similarly rich. IBM moved its tape drive manufacturing division there in the late 1950s after the federal government made Boulder the site of the National Center for Atmospheric Research. This move led to IT storage startups like StorageTek, Exabyte, and McData. On the backs of these technology jobs, Boulder's population doubled from 1950 to 1960 and then jumped to 67,000 10 years later. And more famously, Marvin Caruthers, a biochemistry professor at the University of Colorado, helped start the biotech firm Amgen in the 1980s. A history of successful innovation is the foundation of Boulder's thriving startup community today, anchored by Brad Feld's VC firm, The Foundry Group and startup accelerator, Techstars.
Of course, the same rich technology and innovation history is what makes San Francisco what it is today. The city that wins new startup growth, is often one that fosters a collaborative, ancestral entrepreneurial ecosystem as part of its very fabric.
Calling all HuffPost superfans!
Sign up for membership to become a founding member and help shape HuffPost's next chapter