For those of you who have read and seen my work, you may know that Danny Sullivan created the resource from which I first learned how to launch search engine optimization campaigns 7 years ago and supported my start on a career in internet marketing. I visited Search Engine Watch after attending a internet tips class held by Sree Sreenivasan. Sree's directory, to which he alluded during the class, linked to Search Engine Watch. I read through the beginner's documentation on SEO and haven't logged off the web since. Danny left Search Engine Watch in December 2006 to launch his current flagship website, Search Engine Land. Here's his story.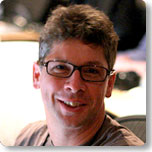 In the early 1980's, Danny Sullivan first started to explore search engines used in libraries. After a stint of part time jobs such as his role "flipping burgers" at a Carl's Jr., Danny became a journalist, writing for publications such as the BBC and The Los Angeles Times. It wasn't until 1994, when he attended a journalism conference, where the world wide web was introduced to him. It became immediately obvious to Danny that the web would be the future of content publishing. Danny noticed how the internet facilitated publishing. Publishers would not have to work through one provider. He had read about the web on Wired magazine; but at that conference he was able to witness it.
"Publishing platforms like Compuserve appeared to be a mystery, something you had to be a programmer to do," Danny said. "With the web all you had to have was text, at the very least, or pictures, and you had this universal phone number that you could provide."

In 1995, he decided to leave his work as a journalist, and started working in a web development company called Maximized with his partner, Ken Spreitzer. One of the services that he provided for clients was the ability to have their websites appear on the search engines. According to The Google Story, by David A. Vise, Danny was motivated to learn how search engines worked when a client complained that his website wasn't prominently populating the search engine results. Danny started to seek the web for information on how people were optimizing their websites for the search engines.

"We had questions on how the search engines worked to find these websites, but nobody had any good answers." Danny said. "I started researching the things we thought were important."

Hence Danny started to experiment by optimizing his clients' websites. He started documenting what worked and what didn't work. With his findings, he wrote A Webmaster's Guide to Search Engines. Danny found that many search engines were omitting large amounts of "important data" in their indices. As so many search engines worked distinctly to index content, Danny argued that online publishers should direct their optimization efforts for exposure on the leading search engines such as AltaVista, and Excite. He began to circulate this document on the web.
By the time the document was online, the web development company with which he worked went out of business. In 1997, he developed the guide and the rest of his findings into a website called Search Engine Watch. He marketed the Search Engine Watch by participating in email lists. Email lists were run to allow people to communicate with each other through their inboxes. Some of the popular email lists dealing with webmaster issues were run by John Audette and Glenn Fleishman. Danny would basically respond to questions posed on the email list. His responses were broadcasted to the rest of the members of the email list. Search Engine Watch was then sought after for expert coverage on the role search engines were playing in internet marketing.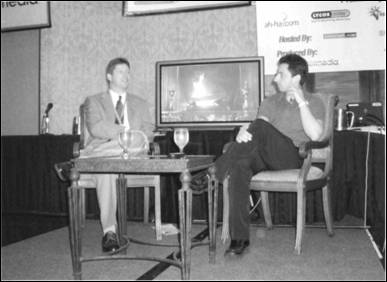 Shortly thereafter, Danny sold Search Engine Watch to MecklerMedia - now Jupitermedia - and stayed on as editor. Search Engine Watch continued to grow, and it started to hold the Search Engine Strategies conferences that taught webmasters and business owners how to market their websites on the search engines. The conferences were marketed through the website, direct mail and other forms of online and offline communication. In 2006, Search Engine Watch had roughly 100,000 email subscribers and was holding Search Engine Strategies conferences worldwide. It was sold to Incisive Media for $46 million. Danny states that he didn't reach contract terms with Incisive Media and decided it was better for him to branch off on his own.
Danny started Search Engine Land to continue posting his coverage of the search engines and the internet marketing space. Six months before Danny left Search Engine Watch, he announced that he was leaving. The marketing community wanted to know what Danny was going to do next. And since his name was so closely identified with Search Engine Watch and his pioneering coverage of the search engines, a good proportion of people that read his work on Search Engine Watch, started to consume the content produced for Search Engine Land regularly.
A month after Search Engine Land was launched, the Search Marketing Expo (SMX) was launched. The first SMX was held in Seattle, June 2007. On average the big domestic shows, SMX East and SMX West attain about 2,000 registrants. This year, SMX East was held in New York on October 5, 2010. According to Claire Schoen, director of Search Marketing Now, a lead generation program conducted for Third Door Media, the parent company of SMX and Search Engine Land, 3,000 people pre-registered for SMX; about 2,500 were in attendance. SMX East was partially marketed through Search Marketing Now.

"While we're not a promotional arm of SMX, we did run a webcast in September with PRWeb that was co-sponsored by SMX East," Claire wrote. "It was used to generate leads and build awareness for the show.

Danny states that SMX has been marketed mainly through the existing Search Engine Land community. About 100,000 people subscribe to the site by email and other social networking channels. Danny states that they mainly work on building the community on Search Engine Land and other Third Door Media properties as opposed to Facebook and Twitter. Danny uses major social networks as alternative broadcast mechanisms. Search Engine Land receives 1 million pageviews a month.

"It always keeps me on my toes; there's always something new going on," Danny stated. "It's something people really care about."

Neal Rodriguez is a social media operator covering how businesses use social media marketing tactics to make money online.
REAL LIFE. REAL NEWS. REAL VOICES.
Help us tell more of the stories that matter from voices that too often remain unheard.