A recent incident at a Dutch student association involving female freshmen being ranked on a list based on their 'sexual capital', has led to many people asking themselves some pertinent questions: is sexual intimidation on the rise in the Netherlands and how does this affect gender equality? Previous investigation did already reveal that women in male-dominated industries and occupations in the Netherlands are more likely to face resistance and as a result are most susceptible to sexual intimidation. Moreover, in the latest Global Gender Gap Report, the Netherlands happened to have dropped to the 16th position in the ranking of most gender equal countries. Originally an advertisement professional, Karin Bosman (46) suffered sexual harassment for two years in the workplace before daring to raise the alarm. Nowadays a writer, policy advisor and expert in the field of sexual harassment, she travels the world in the attempt to raise awareness on a topic that once was her worst nightmare.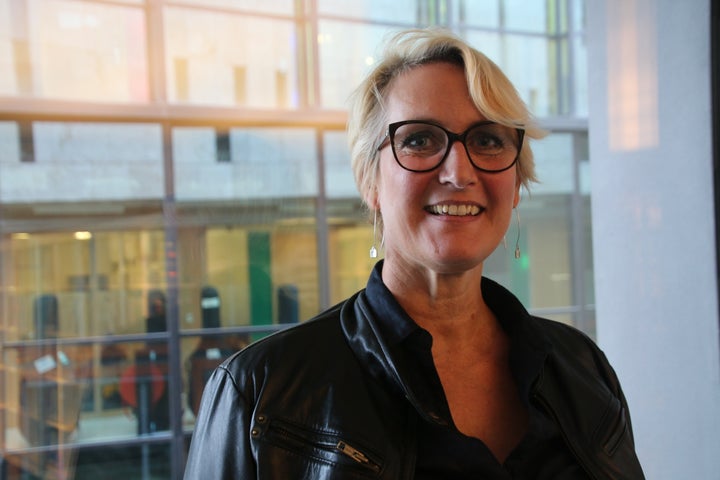 HP: A recent report by FairWork indicates that Polish women in the Netherlands frequently face sexual intimidation in the workplace. What do these statistics say about sexual intimidation and minority groups in the Netherlands?
"Without trivialising these numbers, I would have to say that sexual harassment is something of all times and all places – yet the approach and the way it's experienced is indeed culturally related. Immigrants with lack of knowledge of the local language, however, are always less resilient towards harassment in the broadest sense of the word. But eventually, sexual intimidation always revolves around one factor: abuse of power".
HP: In response to the matter at the Dutch student association, two former members of a different student union claimed in a much such-after article that such scenes are very much the order of the day and that members who are guilty of similar activities usually take this behaviour along to business life and politics, where they end up occupying high-rank positions. What is your viewpoint on this claim?
"I couldn't agree more with the tenor of this article. It has been proven that sexual intimidation is resumed when going unpunished for as such the assaulter perceives this as confirmation of his or her behaviour. In this light, I have been lobbying to embed a code of personal liability within labour law in the Netherlands given its preventative nature. Presently, a victim is forced to report this at a police station – this process is tedious and usually leads to a second trauma".
HP: Do you believe that sexual intimidation might be playing a role in the imbalances in gender equality in the Netherlands?
"I know for a fact that there is plenty of sexual intimidation in the Dutch police force, but also in the Dutch hospitality and healthcare industry. In short, this is commonplace in industries where people work outside the conventional office hours as with this some established boundaries are blurred. Women usually go along as they are worried to be perceived as unsociable but also to be spared the consequences of being whistle-blowers. In the Netherlands, we are prone to finger-pointing at other nations, but sexual intimidation does certainly not contribute to gender equality in our own country".
"As opposed to women, victimised men are met with more incomprehension as they are usually questioned by their immediate surroundings as to whether their situations aren't rather self-inflicted".
HP: Australian research in 2009 showed that sexual intimidation towards men is underexposed. Do you agree with this statement?
"In my experience men and women go through the same traumatising experiences when sexually intimidated. As opposed to women, men are met with more incomprehension as they are usually questioned by their immediate surroundings as to whether their situations aren't rather self-inflicted. What is more, men who are victimised are not infrequently blackmailed by their (fe)male 'attackers'. In the thriller 'Disclosure', released back in 1994 in the USA, the adversities men go through when facing sexual intimidation were brought to light. In the Netherlands, less than 2% of men report similar cases to the police compared to 30% of women".
HP: What would you like to have achieved within a five-year period?
"Awareness and more awareness. We cannot start too early in educating young people about sexual intimidation and the effect it could induce in a human life. This has become my calling — as a result, my lectures and workshops have brought me from Aruba to Egypt.
On a societal level, I aim to make people understand that sexual intimidation is a very complex matter and that every single case shall be individually and meticulously studied. Dutch organisations usually praise themselves for operating with an open door policy. However, this is not enough in the fight against sexual intimidation – generally speaking, people find it real hard to reveal such occurrences by just 'popping in'. In this context, the role of the confidential advisor, which in the Netherlands is mostly a side job, should be seriously examined. Furthermore, the Dutch approach of focussing solely on the victim instead of the offender is questionable.
On the moment 4% of people who were once sexually intimidated commit suicide. Therefore, I pledge to spread an uplifting message of hope and resilience amongst victimised men and women worldwide and to provide the rest of humanity with lines of approach".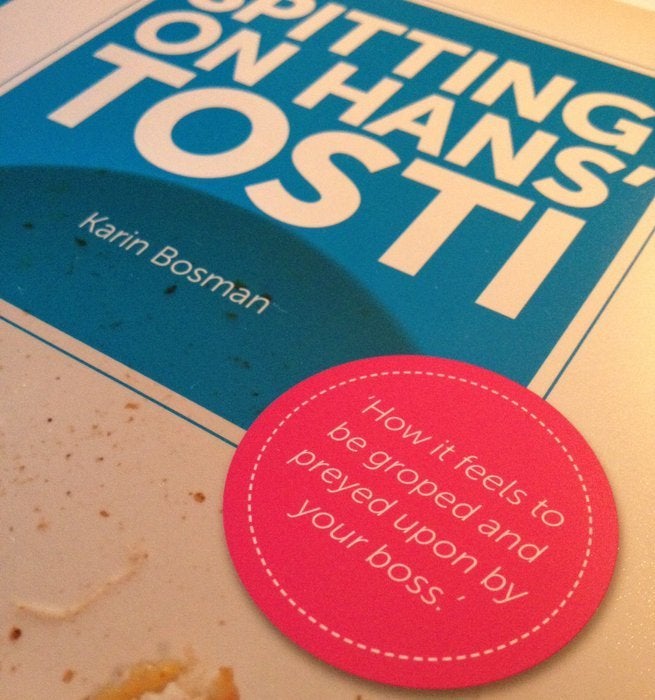 Support HuffPost
The Stakes Have Never Been Higher
Related
Popular in the Community