Mine is the story of a change in outlook on work and on life-and of an enthusiastic new beginning.
I joined global professional services company Accenture two years ago, after spending 15 years at other corporations. I had always worked in very competitive, dynamic environments, each time venturing out with curiosity and courage while endeavoring to achieve the best possible work/life balance.
When you've got two small children and a demanding job, organization and teamwork are everything: They're your lifesavers when faced with unforeseeable events that pop up at the least convenient time.
Beginning my new career revolutionized my life: from transfers to Dubai and Moscow to "virtual" meetings with colleagues the world over, it opened the door to immense opportunity for personal and professional growth and satisfaction. On the other hand, the possibility to manage my work on my own, the flexibility enabled by "smart working" (more effective and efficient ways of working made possible by technology), and the range of company offerings designed to promote employees' wellness were all wonderful discoveries for me.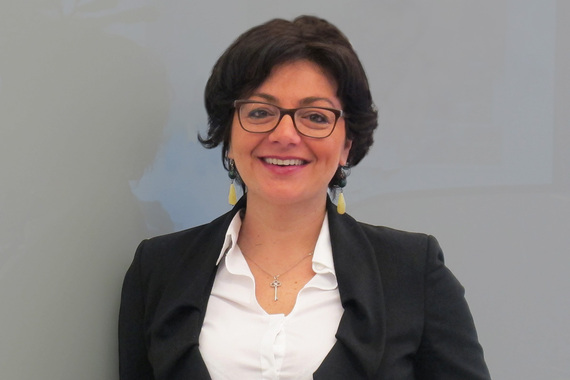 I work in digital transformation. During the past two years, flexible solutions such as remote working, which allows me to work from home or elsewhere two days per week, have enabled me to apply the benefits of digital transformation to how I manage my own work.
Today, striking a good balance between work and private life commitments is equally important for men and women. It is very much center stage for the younger generations, particularly the millennials for whom it is a make-or-break benchmark when selecting which company to join. It is a factor, which, together with the new digital workplace models, is accelerating the waves of change within organizations. As it ushers in more flexible forms of work, it also redesigns organizations around the logic of goal-based work.
Smart working is underpinned by such values as trust, flexibility, sense of responsibility and meritocracy-as embraced not by the individual, but by the entire team. In fact, there is a noticeably mature work ethic in my company, and people routinely uphold these standards every day. This was a truly amazing learning opportunity for me.
I found that the combination of new digital operating models, which enable smart working based around employees' needs, practically guarantees that you can strike the right balance. The availability of different types of part-time options during maternity leave or sabbatical periods has a highly favorable impact on people's levels of satisfaction and self-realization that is no less important than career or economic advancement. For women, it means not having to choose between work and family.
Many of my former colleagues ask me to let them know of job openings. These are the same people who thought I was crazy when I first accepted the challenge to join the company. This confirms two things to me: first, that I made the right choice, and, second, how a positive work environment can correct groundless misconceptions.
I am convinced that this is a company where you can craft your own work/life balance every day. That's not a slogan-it's what my own personal experience here has shown me. Given that it worked for me, it might also be a new work model that we could propose to our clients.
Calling all HuffPost superfans!
Sign up for membership to become a founding member and help shape HuffPost's next chapter