Last April, due to that massive, consumer-led campaign, Kraft announced a commitment to phase out artificial dyes "starting in January 2016."
Congrats to Kraft on a strong marketing effort, but the real story is how hundreds of thousands of people around the world used social networks and advocacy to change a food giant's mind.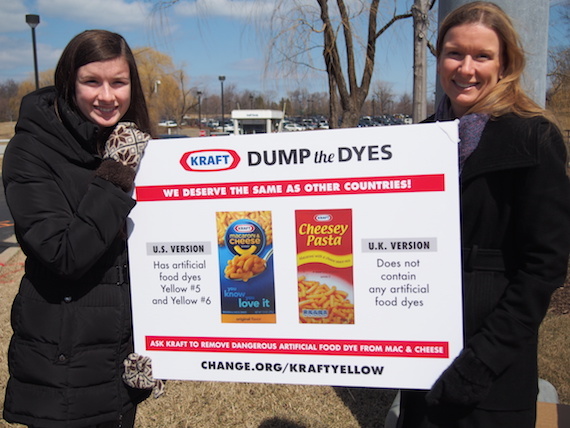 Kraft's famous Mac & Cheese became a brand problem in March 2013 when blogger Vani Hari (a.k.a. Food Babe) launched a Change.org petition with some initial support from her friend Lisa. Their petition gained tens of thousands of supporters and the attention of Good Morning America, USA Today and many other media outlets within days.
Kraft failed to recognize it wasn't just dealing with a single-issue group, but rather a national movement of consumers organizing through social media. The campaign gained credibility from a Center for Science in the Public Interest report questioning why manufacturers used synthetic colors in the United States and Canada but not Europe.
Consumers didn't like the taste of Kraft's response so activists descended on Kraft's hometown and conducted public taste tests of imported, dye-free Kraft products in Chicago. The consumer response was positive. The media response was instant.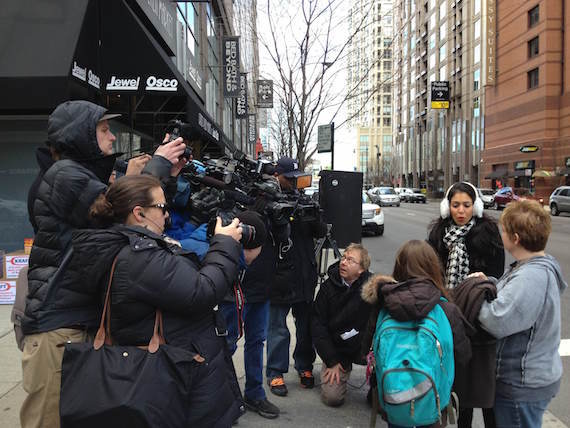 As media attention mounted, petition starter Vani Hari and local supporters delivered the Change.org petition directly to Kraft, and Hari had a chance to meet with representatives from the corporate office.
"In a one-hour meeting, Kraft told us they 'can't predict the future' of dyes in Macaroni & Cheese," Hari said after the meeting. "I can give them a preview: if Kraft is anything like the hundreds of other companies facing a consumer uprising online, they'll eventually start listening to their customers and work with us to ensure the health and safety of all Kraft Macaroni & Cheese products."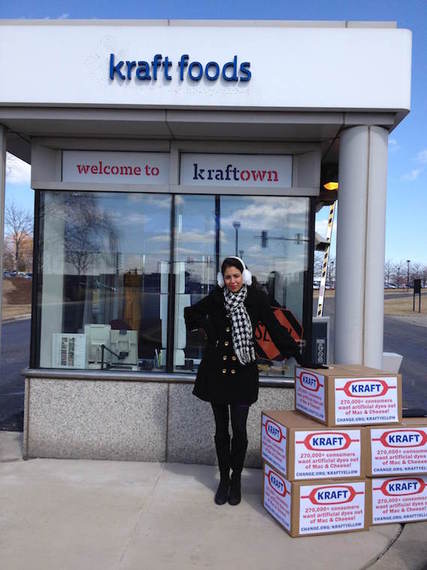 The Chicago Tribune wrote, "Tomorrow's menu is uncertain. But it is from small gestures that large movements gain momentum."
Kraft hoped a meeting would put the controversy behind them. They launched a FAQ on their official website to address criticism about artificial dyes. Kraft publicly acknowledged Hari's petition - the first of many cracks in an outdated food industry view of consumers. It would not be the end.
Hari's Change.org petition didn't go away. Amplified by social media and thousands of signers keeping the issue alive on the local level, Kraft couldn't continue its policy of minimal response.
On Oct. 31, 2013 Kraft announced its Mac & Cheese would no longer include artificial dyes for all varieties which come in shapes -- a decision to prioritize less artificial ingredients in products for children. Triona Schmelter, Kraft's vice president of marketing talked with the Associated Press about the change, but "declined to specify whether Kraft would eventually make similar changes to its many other macaroni and cheese varieties."
Petitioners wanted more. Over months of direct e-mails, social media posts and outreach to the press, Hari's Change.org petition became impossible for investigative reporters to ignore.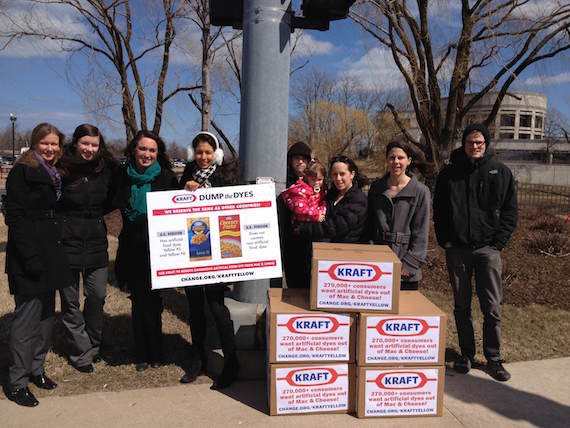 Facing a sustained public effort, Kraft finally announced in April 2015 that it was removing artificial dyes from all pasta products. Such a broad change was a massive win for more than 300,000 consumers who took action on Change.org. Kraft could hardly have hoped for a better publicity move. Petition signers, once a source of brand risk and concern at Kraft, rallied around the company for its responsiveness to consumer concerns.
Consumer pressure encouraged Kraft to replace the artificial dyes. They made incremental promises to do so, but public pressure to honor its promises moved Kraft further and faster than many expected. And the result was a positive boost for both consumer voices and Kraft's image.
Kraft made a promise and stuck with it, but that promise was only possible because of activists and regular consumers sharing their voices on social media. Kraft's adventure in artificial dyes should serve as a model for the food industry. It's no longer viable to ignore your audience. The choice is between voluntarily embracing consumers (and having a great brand boost), or fighting against a new and effective model of food activism.
Calling all HuffPost superfans!
Sign up for membership to become a founding member and help shape HuffPost's next chapter