The term outsider art was officially coined in 1972 by Roger Cardinal in his book of the same name. "I believe," Cardinal wrote, "that a paramount factor in the critical definition of the creative Outsider is that he or she should be possessed of an expressive impulse and should then externalize that impulse in an unmonitored way which defies conventional art-historical contextualization."
Years before the genre had a title, however, a high school teacher in Evanston, Illinois, found himself, along with his then wife, on a somewhat eternal road trip collecting artwork for his Wisconsin farmhouse. He didn't know exactly what he was looking for, but he certainly had a type. Unusual, obsessive, raw, impassioned -- the kind of thing you'd be more likely to find at a thrift store or an abandoned house than a museum or gallery.
Today, almost 50 years later, Carl Hammer is the owner of one of the most beloved outsider art galleries in the country, and probably the world. Yet when he began his quest for odd artworks, not knowing the extent to which it would shape his life, Hammer preferred the term grassroots art to outsider.
"I taught at a school that was very diverse, and it was kind of a slogan at the time -- grassroots this, grassroots that," Hammer explained in an interview with The Huffington Post. "We had just lost Martin Luther King Jr., we had lost our president, anti-Vietnam protests were everywhere. People were getting back to what was valued by the hippies at the time, this wanting to drop out of society. It was time to get back to real feelings about things. It was about discovery, recognizing an innate goodness about life and everyone, inclusively."
Hammer extended this same sentiment to art, privileging objects made from raw human emotion over those made in response to certain concepts, trends or historical movements. Many of the artists Hammer was interested in were not even self-conscious enough to refer to themselves as artists. They were simply people who, in his words, "had so much creativity they didn't know what to do with it." They created fiendishly, for no other purposes than self-expression and self-discovery, their quickly proliferating brainchildren overflowing at an unstoppable pace.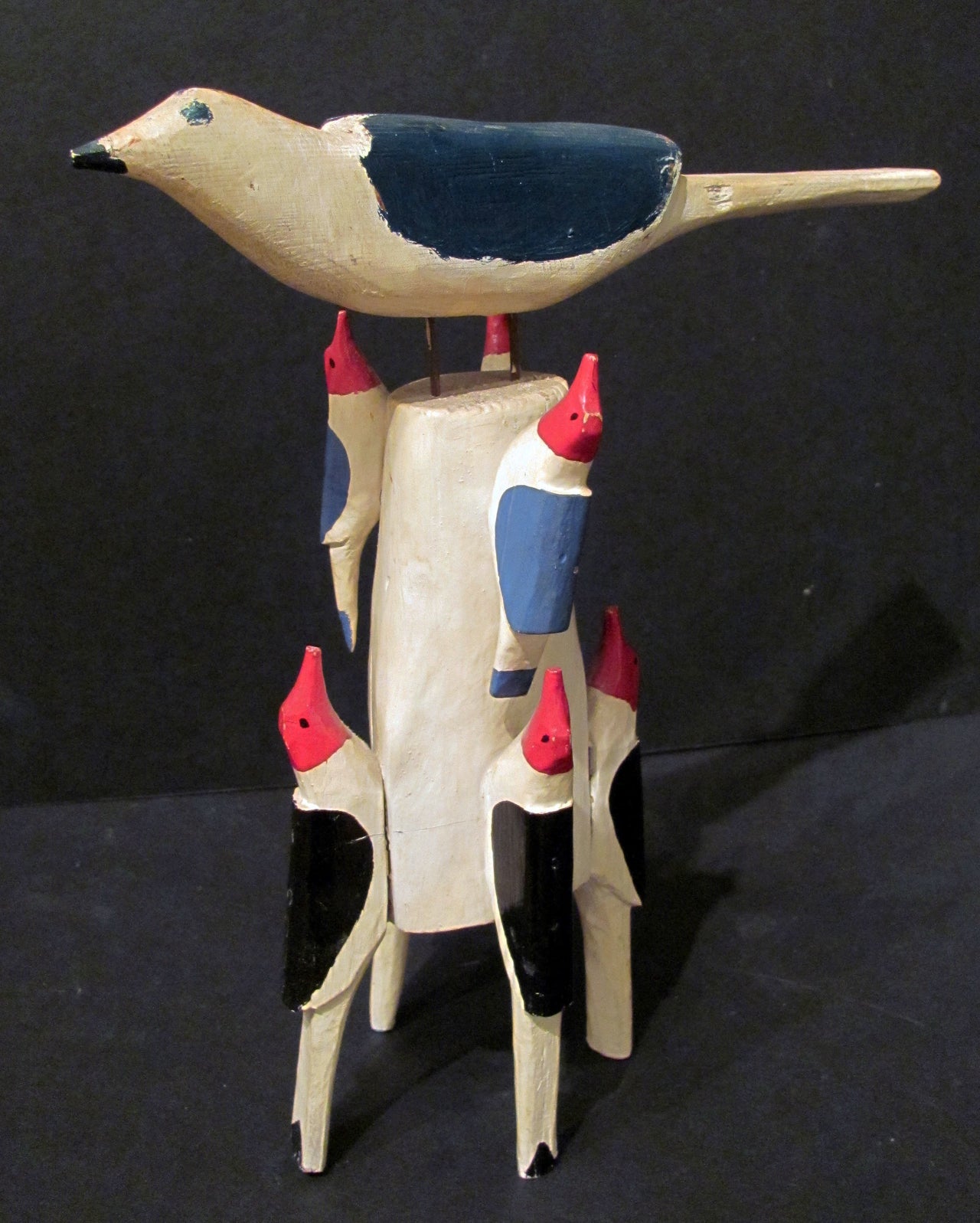 "There wasn't an antique shop, thrift store, resale shop, auction that I didn't haunt," Hammer continued. His teacher's schedule afforded him a healthy amount of free time -- weekends, summers and breaks, during which he could travel.
"I remember the excitement I felt one day driving up in Northern Wisconsin. I'm driving down the road and there's this house that is covered from top to bottom, spilling onto the grounds of the property, with these strange, ethereal figures -- half soldiers, half angelic -- and all these birds and animals. We went up to the windows and the house looked abandoned, but it was filled with all these carvings."
The house turned out to be the residence of now famed outsider artist Albert Zahn, sometimes called the "birdman" because of his copious collection of brightly colored bird sculptures. Zahn's work will show as part of Hammer's booth at the Outsider Art Fair this year.
In the early days, neither Hammer nor the artists he was discovering knew exactly what they were doing. The artists were making more and more work, covering their houses and yards with objects they felt were important without quite knowing why. For Hammer, he had to trust his gut. As a high school liberal arts teacher with little knowledge of the contemporary art world, he trusted his intuition when selecting artists he felt inspired to pursue.
"Not having had the lessons about art appreciation I wanted to have had and probably should have had, it was about a discovery and fine tuning [a] process I've made on my own," Hammer said. "Those were kind of the early days of major discovery, giving definition to what outsider art was. The debate about what is and what isn't continues."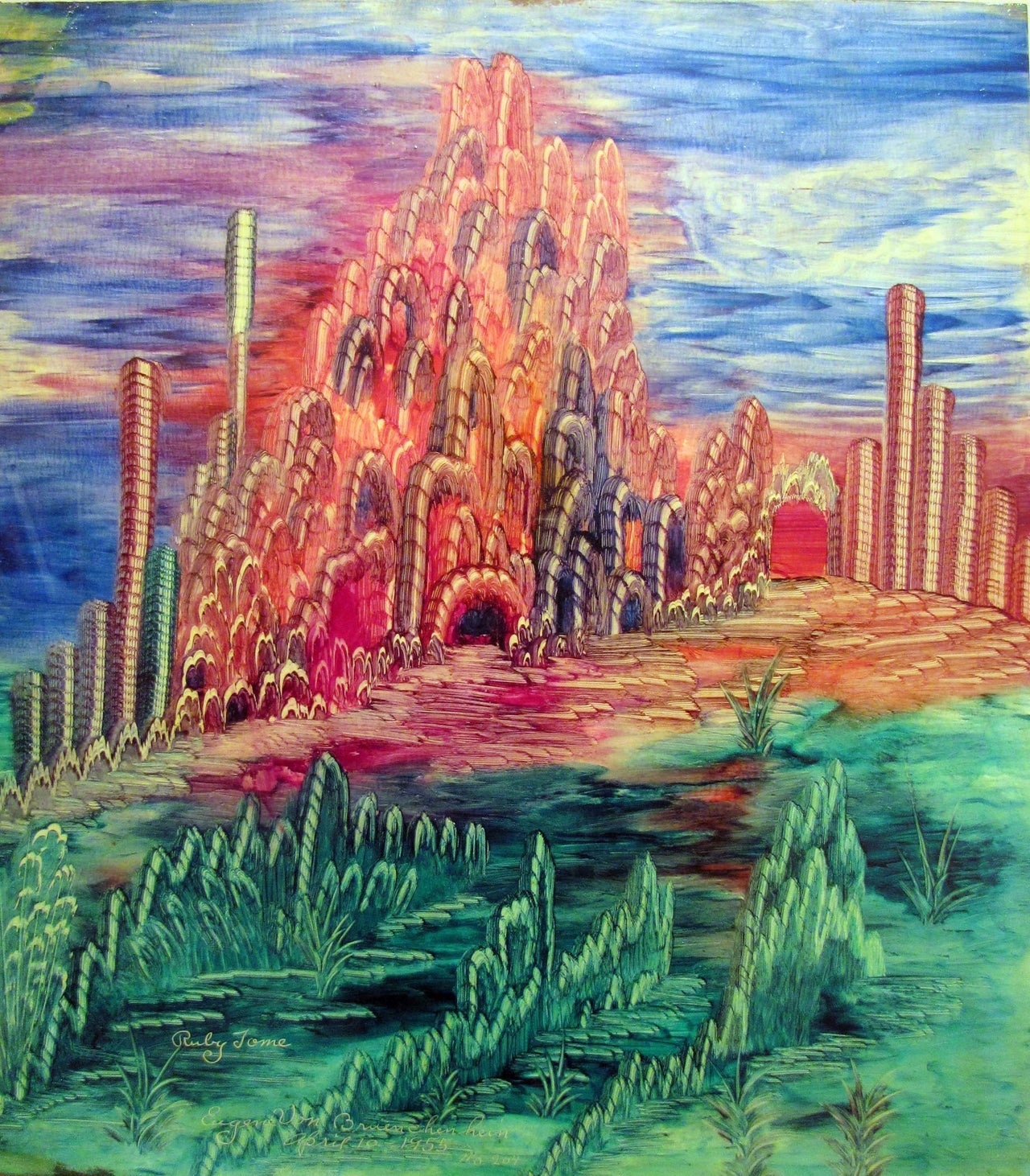 Eventually, Hammer opened a gallery in downtown Chicago, right in the center of the city's bustling artistic energy. Of course, most of the energy was, at the time, not related to what Hammer was exhibiting. "People refused to look at what we were offering as art," Hammer said.
He recalled one particular exhibition "Primitivism" that took place at the MoMA in 1984 in New York City. The show divided the art world into tiered planes: high art -- the result of classical training -- and low art -- that of indigenous cultures in Oceania, Africa, and North America.
"I remember being insulted by the fact that they were categorizing art like this," Hammer said. "I had a considerable amount of animosity toward a philosophy that would create and perpetuate this kind of notion, about the self-taught artist being on a lower level; it just seemed preposterous to me."
For a while, Hammer knew his work was more at home in an antiques show than a gallery show. "When I would bring around the work of people like Bill Traylor or Mr. Imagination, people would be like, 'What the hell are you thinking?'" Hammer said. Now, the work of Traylor, a former slave known for simple yet incredibly accurate silhouettes of people and animals, is included in the Whitney's debut show "America Is Hard To See."
There was one group of artists, however, who appreciated the value of outsider art far before it was the norm: The Chicago Imagists. This artist circle, associated with the School of the Art Institute of Chicago in the late 1960s, rejected the minimalism and conceptualism dominating the New York art scene at the time in favor of grotesque and fantastical figuration, comic-inspired explosions of bright colors and bad taste.
It was the Hairy Who, a subgroup of the Imagists, who discovered outsider artist Joseph Yoakum, and adopted him into their milieu, including him as an unofficial member. They also fiercely collected the work of Lee Godie, a homeless woman who spent most days selling her paintings outside the Art Institute of Chicago, and is now one of the city's most treasured artists.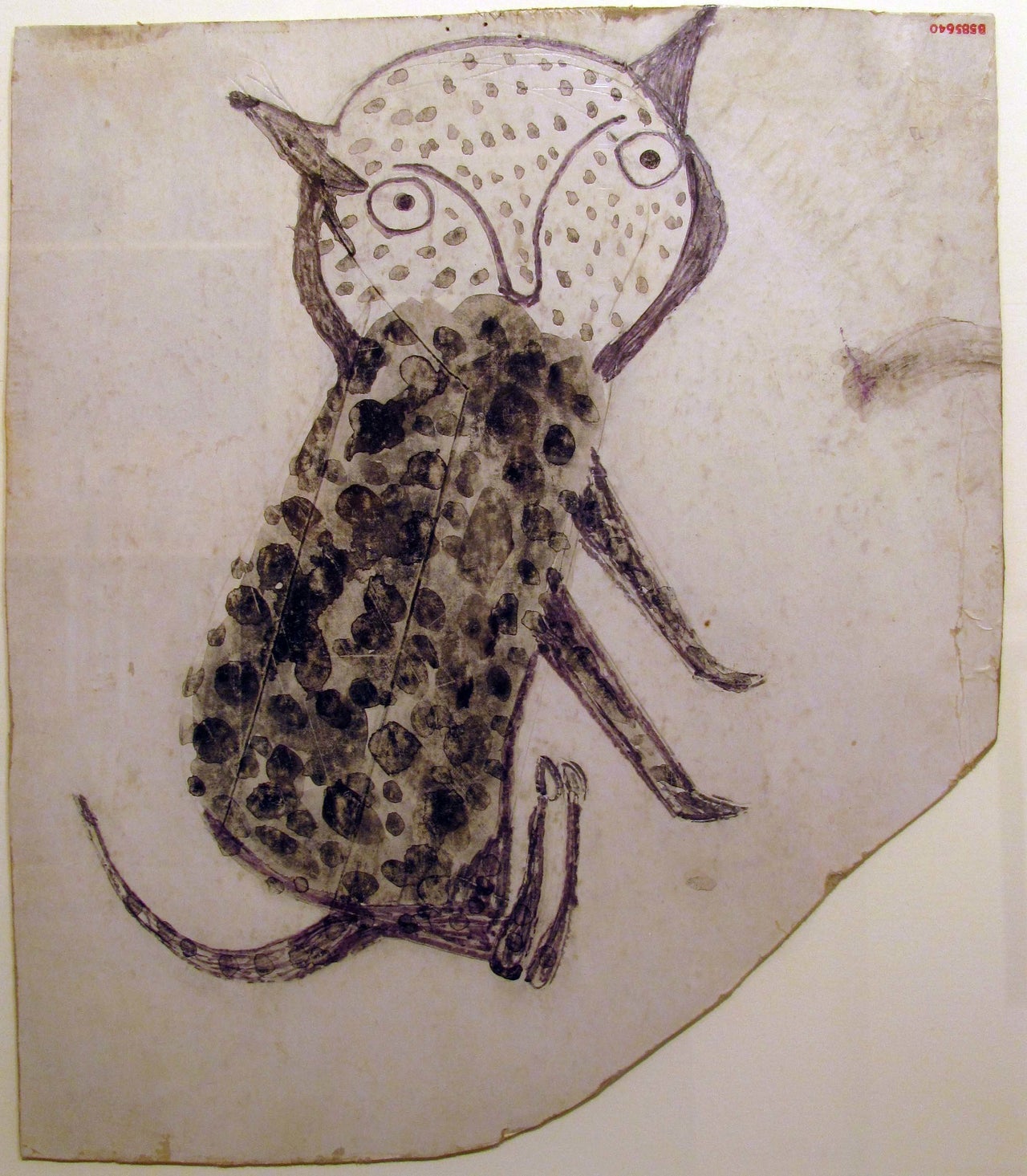 Today Chicago could be considered the capital of American outsider art, serving as home to artists including Yoakum, Godie and arguably the most well-known name in the field, Henry Darger. Perhaps it's a coincidence that the Imagists were the first artists to realize the artistic value of the more unusual makers in their wake, or perhaps this acceptance made Chicago the outsider mecca it is today.
"Slowly but surely things started coming together, people started celebrating outsider art and I was like, 'Woah, how is this happening?'" Hammer recalls. One huge influence was the 1982 Smithsonian exhibition "Black Folk Art in America, 1930-1980," which caught the attention of The New York Times.
"Folk art, thus seen, is untaught art, and it is also uncorrupted art," the NYT review reads. "No one ever told these people what to do. Nor has their work been staled by exposure."
Looking back, Hammer can hardly believe the progress the genre has made. "We're looking at prices on a Darger or a Traylor that exceed anything I ever imagined," he said. "I sold my first Traylor drawing for $500. Now it's probably worth a couple hundred thousand dollars. I'm talking about hundreds of thousands of dollars of their own money. That really is the ultimate statement of recognition."
Hammer seems equally as beguiled by his own transformation from high school teacher to dealer and collector, guided by something powerful he still can't quite define. It's a funny kind of expertise, one without training or guidelines or rigid logic. "Something catches my eye and I don't know exactly what that is," he explained.
To think that, on a whim, he became the first person to represent now-illustrious names -- it's hard to fathom. And yet, it all seems wholly appropriate given the instinctual nature of the artwork itself. "I have freed up my own thinking through this whole experience. My own way of looking at and accepting things has been transformed, enhanced, in ways I would never have guessed," Hammer conlcuded.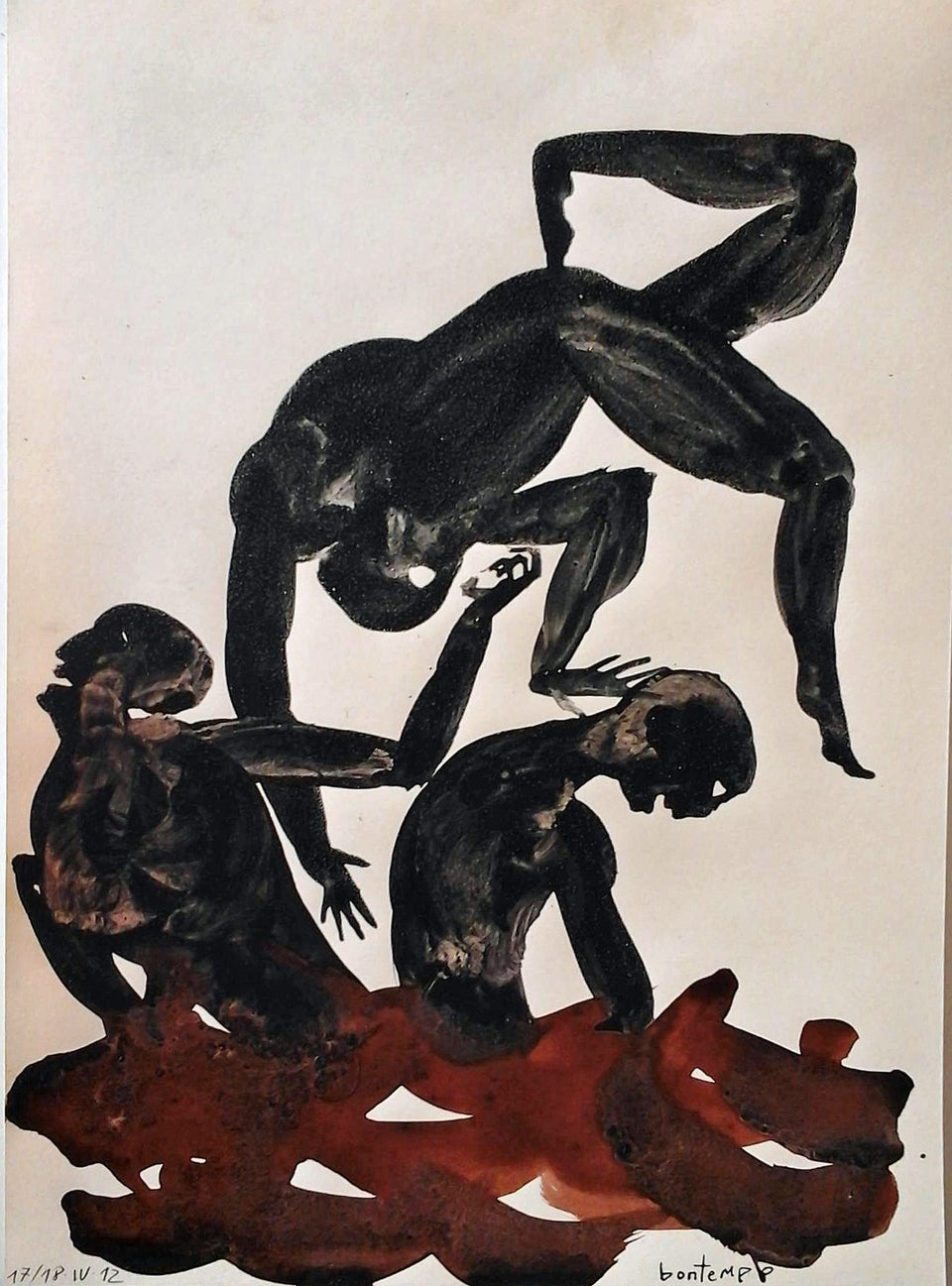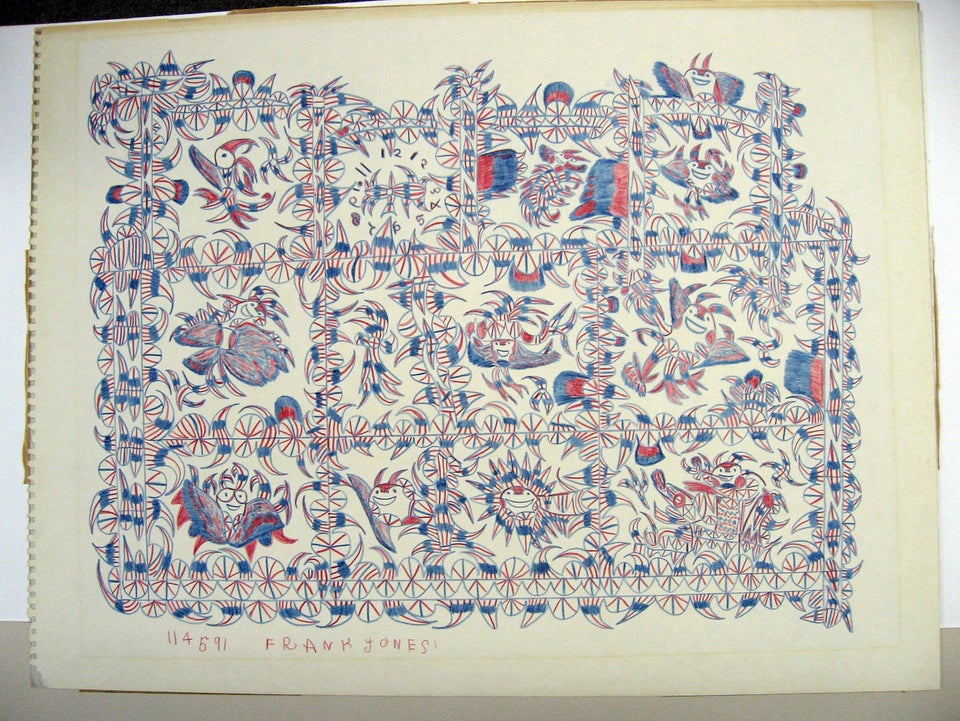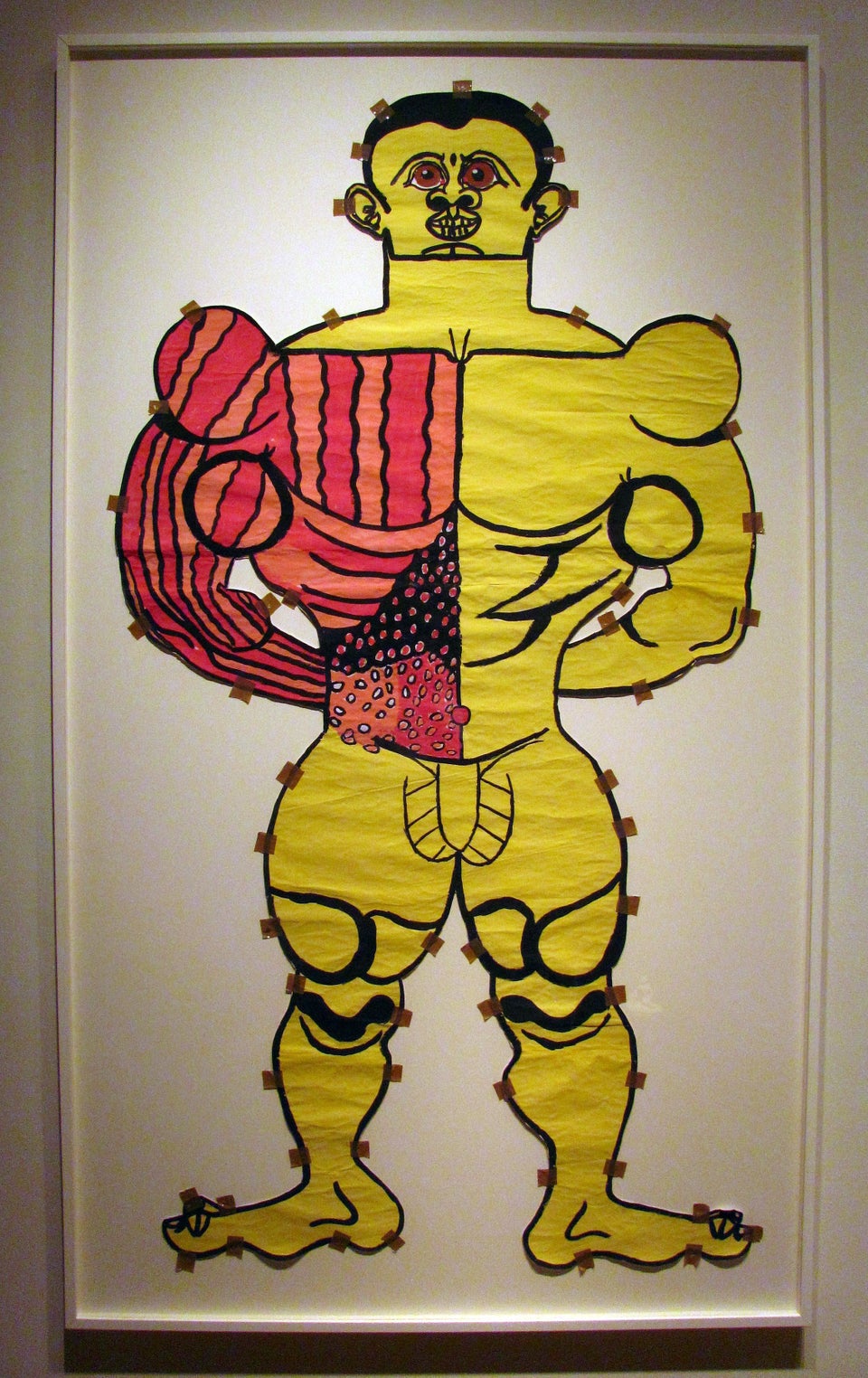 Misleidys Francisca Castillo Pedroso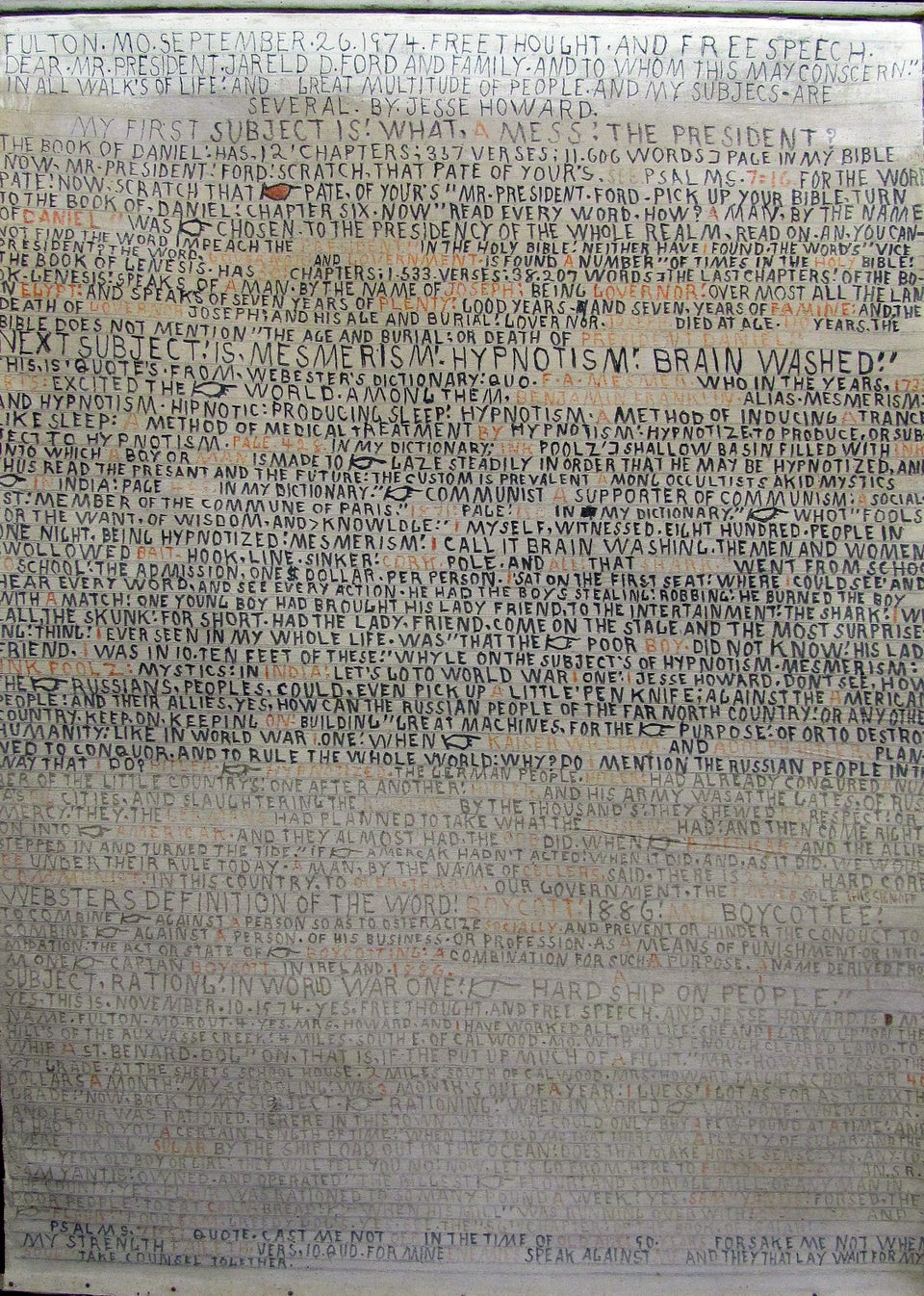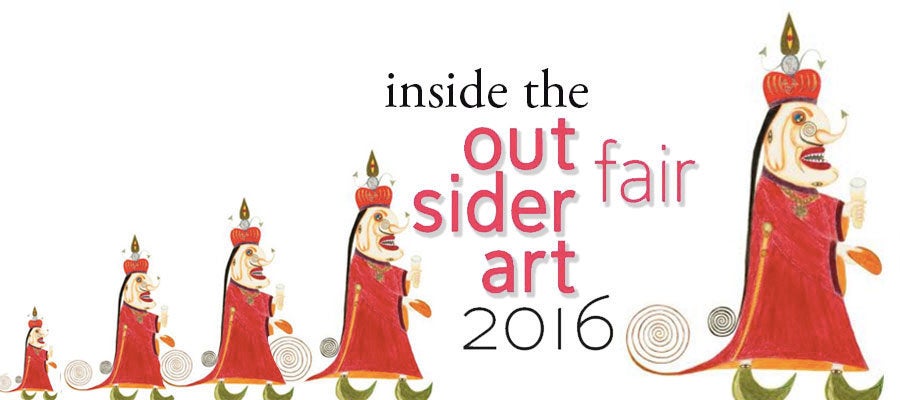 Correction: An earlier edition of this article referenced the 1991 MoMA exhibition "High and Low" instead of the 1984 show "Primitivism." We regret the error.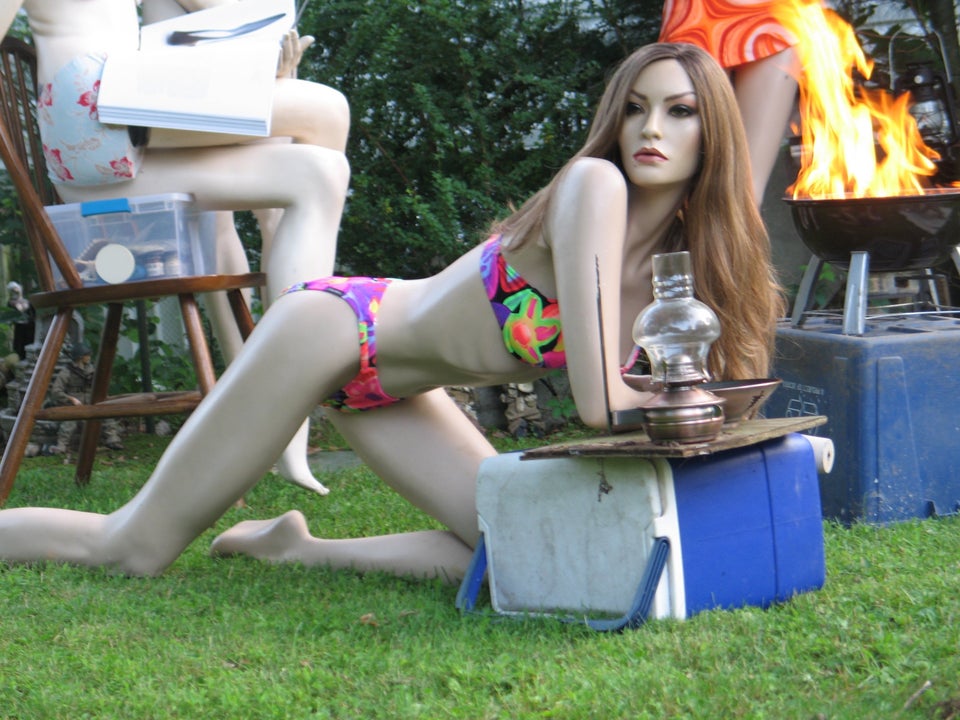 Outsider Art Fair 2016
Popular in the Community