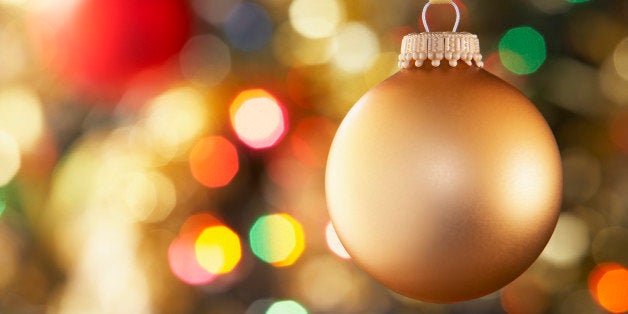 Let's face it: 70 degree caroling is just weird. "It doesn't feel like Christmas" is a refrain I've heard, and felt, so often this year. On the surface, we blame the weather, the calendar, the economy and the blur of busy lives, for dimming the perennially joyful rituals of this season.
But in truth, I wonder if it's hope – not snow – that we're feeling in deficit proportions.
Perhaps peace on Earth feels too removed from the terror and vitriol that fills the news, and the suffering we see in the faces of too many of our neighbors – whether in Baltimore or Chicago or Paris or the Syrian refugee camps.
Yet a simple greeting from a Hindu friend gave me fresh perspective and made the traditions of this season come alive for me in new ways.
"Namaste," she said. With hundreds of yoga classes under my belt, it's a familiar refrain, and one I've said many times. But thankfully, this week my friend reminded me of its profound meaning – "the light in me recognizes the light in you."
Those words and their promise have clung to my consciousness as I've immersed myself in the celebrations of Christmas. The rituals and traditions of this week, and even the often-told stories of my faith, have spoken to me in a new way. 
And as I've thought about our changemaking – and how we go about this work of helping each other and building a better world – I'm again reminded that our best work, our highest purpose and our most lasting change don't come from ferreting out and fixing what is wrong with each other.
Rather, it comes from seeking out, lifting up and calling on what is good in each other, in our world. It comes from recognizing the light in one another.
The invitation to call out and connect to the good that lives in every one of us is powerful and perspective changing. It's a habit-forming practice that gives us an extra measure of patience for a harried coworker or holiday shopper, extra grace for a demanding child, brusque spouse or that braggadocious relative you see once a year. 
It calls on our better nature. It calls us to value and be in community with people we could otherwise dismiss or demonize. And especially this year, I believe, it can be a light of hope – desperately needed hope – for our world.
I get to see this every day, so in the spirit of this week, I'd like to share the gift of two stories – points of light in the world. Their service, and how they go about changemaking, offer brilliant illustrations of "namaste," rays of hope for the wishes of this season – peace on Earth, good will toward all.
When Eric Engelman was diagnosed with multiple sclerosis at age 23, he vowed not to let it slow him down. Twelve years later, he's a successful businessman and father, and his family has raised more than $1 million for the National Multiple Sclerosis Society. 
In 1982, SuEllen Fried co-founded Reaching Out from Within, which sponsors self-help programs for inmates looking to become role models for non-violence while in correctional facilities. For more than 30 years, she has worked with prisoners in Kansas, and one result has been a curriculum that has produced low recidivism rates. Today, the organization reaches more than 600 prisoners annually, operating in Kansas as well as North Carolina, and many who have been through the program are now giving back to their communities. 
They inspire me and give me hope. 
Calling all HuffPost superfans!
Sign up for membership to become a founding member and help shape HuffPost's next chapter