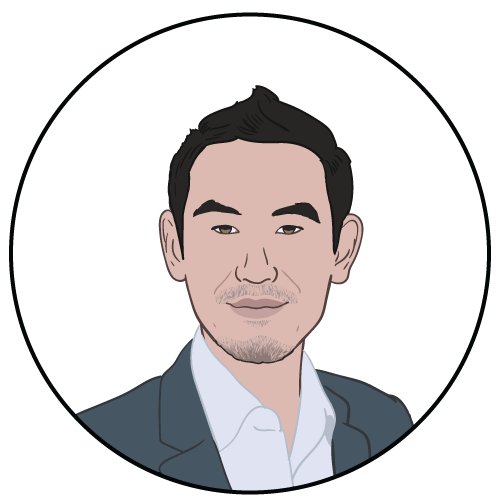 A man who has his Wikipedia page, verified Twitter and LinkedIn account, the one who struggled a lot but today, he has gathered many accolades and is an inspiration to millions. Today, we will interact with LinkedIn influencer and managing partner of Influence Tree. 
1. Hello Leonard, can you please tell us about yourself?

Hi, my name is Leonard Kim. I'm the managing partner of InfluenceTree, a personal branding accelerator that teaches people how to build their personal brand, get featured in publications and growth hack their social media following. I live in Los Angeles and I like eating cupcakes and taking walks.

2. Can you talk about your career, how it began, when, and so on.

My career has been all over the place. I started out selling cars back when I was 20 years old for Toyota. I did really well at that, then decided to start my own business. I failed miserably, then tried to move into real estate. The real estate market crashed and I moved to working at an investment fund. That burned to a crisp right afterwards, so I had no choice but to work at a startup. That startup crashed and my car broke so I had to find any job I could. I got hired at AXA Equitable and they offered me a $4,000 a month salary plus commission but I couldn't afford to take the insurance test, so I got an odd job and kept working at it until I almost went homeless.

After my electricity was cut off and I had an eviction notice stating that I would be kicked out on the streets, I called my mom. She called my grandmother. My grandma saved me and let me live with her. After being there for half a year and working with another startup that failed, I decided that I needed to get out.
I spent the next four years working at a Fortune 100 company with the intention of getting promoted to a director after a decade, but two years in, I was overlooked for every promotion, even though I outperformed everyone. I decided to write on the side and within six months, I had 2 million views on my content, was named a Top Writer on Quora and picked up 3,300 social media followers. A year and a half in, I had 10 million views on my content and 20,000 followers. Three years in, I've collected over a quarter million social media followers, been featured in so many major media outlets that I've lost count and started a business teaching others how to do exactly what I achieved.

3. Being a LinkedIn Influencer, what suggestions would you like to share to newbies?

Your personal brand is the most important thing you have when it comes to employment, running a business or just going out there to network with other professionals. Your LinkedIn profile is a direct resemblance of how people perceive you to be. If there's information that is missing, people will think you aren't really the expert you are. If your email address isn't easily accessible, people won't be able to hire you for projects.

The top three things I'd recommend for people to do is:
Have a professional photo with you smiling in it.

Fill out your bio and add a bit of your personality into it.

Add your email address into your bio so people can contact you easily.
The rest of the information is arbitrary, but these are the three most important components to your LinkedIn profile.

4. What's the worst and best encounter you have had with your client?

I don't have worst encounters with clients. Usually, the red flags come up prior to signing someone on board. When it comes to personal brand building, everyone wants to have millions of followers, get verified on platforms and win awards within a year. Plus, they want to do it with a few hundred or a few thousand dollars. The misconceptions of how easy it is to build a personal brand are quite astonishing. So many people think it's just within reach and a few hundred dollars a month could help them achieve it. But it's so much more than that. And without the money, it requires so much sweat equity, or time to put in to make it work.

It took me three years to build my personal brand, and that was through intense trial and error. But I discovered the formula on how to do it. But even if you look at big stars like Adele or Lil' Wayne or A$AP Rocky, they all invested close to half a million dollars a year, if not more, to build upon their publicity to get them to where they are today. Plus, on top of that, they invested the years of work beforehand to get them to the point where they could escalate to success. I'm not saying it's not possible, because we can definitely do it. I'm saying that so many people want what we have to offer, that the most important thing we have to do is manage the client's expectations and bring them back to reality prior to signing them on with us, so they know exactly what to expect. If we didn't do that, then people will be gravely disappointed in the services we offer.

5. How do you see the digital marketing after 5 years?

In five years, it's going to be difficult to see any marketing aside from digital. We're all moving to our screens. People are glued to their phones playing Pokemon all day. Snapchat and Instagram is causing people to videotape and document their lives. Facebook is still the primary source people are using to connect with others. These networks are going to contain ads that are relevant to each of us, because of how much data each source can acquire. They know our behaviors. Our habits. Our interests. These platforms have enough information about us that they probably know who we are better than we know ourselves.

6. What would your advice be to people who want to jump in the digital marketing field via LinkedIn?

LinkedIn is just a stepping stone. You need to use it to connect with others so you can move up. You can also use the publishing tool if you have something timely to promote and there is the potential that LinkedIn will help you promote it through their Pulse network. But they are looking for content on timely events and are looking for what hashtags are within the article. To get your content reviewed by the publishing team, keep a keen eye out on what hashtags the team at LinkedIn is examining each day.

7. How 'LinkedIn' can help an individual/organization to connect globally? 

LinkedIn can help you connect globally if you follow the guidelines to get your articles picked up by LinkedIn Pulse. If your article gains traction, people from all over the world will see it. They will either click like or comment. You can go through your likes to see who has resonated with your article and either send them a friend request to connect further with them, or respond to comments left underneath your content. This is a great way to expand your network with people who already trust what you have to say.

8. You are a contributing author to many high authority blogs. Has it been a gradual process?

It has been a gradual process. After I hit 10 million views 1.5 years into my writing career, I decided to take a break for around six months. Then I decided to fill out forms on websites like Forbes and Inc., and Inc. decided to get back to me to give me a column. Then I requested a column from Ryan Shea of Entrepreneur at a conference. Then I emailed Arianna Huffington directly for a client asking for a column for her, and she gave one to me as well. So it has been a gradual process and it wouldn't have happened if I didn't build out my foundation and generate millions of views on my own content first. If you'd like to learn how to do all these things for yourself, come check out my business at InfluenceTree and I'll teach you everything I've learned along the way!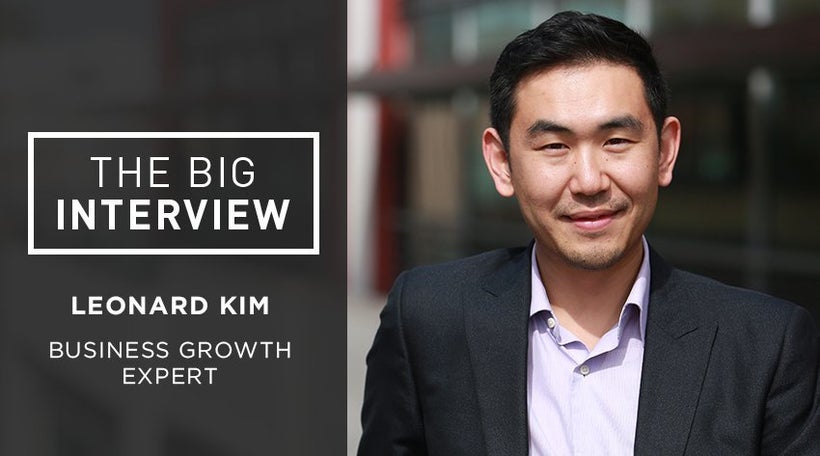 Calling all HuffPost superfans!
Sign up for membership to become a founding member and help shape HuffPost's next chapter
This post was published on the now-closed HuffPost Contributor platform. Contributors control their own work and posted freely to our site. If you need to flag this entry as abusive,
send us an email
.