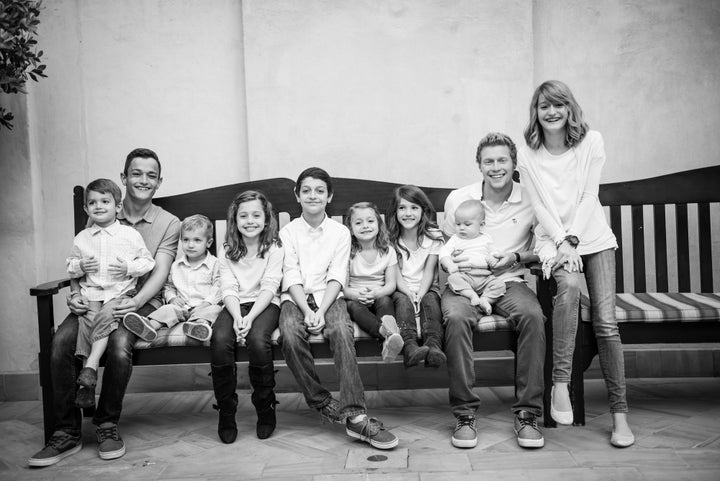 Every Mama Has a Hiccup Blog Series
In this series, I talk with moms about their "hiccup." Mine? My daughter had hip dysplasia and was in a brace for seven months. I got through it by ugly crying (thanks to Oprah for introducing us to that term) for weeks and then embracing retail therapy and buying dresses to disguise the harness… A LOT of dresses. My goal with these sit-down exposé share sessions is to shed light on each mommy's hiccup so it can resonate with others. We all struggle to find the magic at times and need reminders that the magic is often deeply imbedded in the darkness and it can take some neon glow bands to reveal it! Get in touch to share your "Hiccup."
Most of my "Every Mama Has a Hiccup" blog posts have been medical or challenge oriented. Jackie Neal's hiccup story is not exactly a hiccup as much as a Q&A of shock and simple awe. Look out, baby gurus the world over because this is the real deal. A mom of 9.
As a mom of 2 (and a bump), and yes, a very interrupted night's sleep, I feel far from justified wearing a badly ironed shirt with traces of yogurt and coffee flecks or complaining that my eyes burn when I put my contact lenses in.
Jackie, sitting opposite me, has 9 kids. A petite woman, one can only wonder how she managed to carry, deliver (by C-section for all 9), raise, and continue to raise so many. She brims with a cheerleader's upbeat energy and her piercing dark green eyes sparkle with otherworldly calm. She knows the secret to this whole life thing. She's 44 but passes for 34, attributing her looks to "Vitamin C from Sephora, eating well with no sugar, and exercising." Here's me expecting her to show up munching a blackened banana and chugging her third Americano. Yea, right.
I selfishly want to ask her one thing, "How." And "why." Okay, the "why" of it much less. But the how. HOW do you do it?
"We wanted 4 before getting married and I was 23 weeks pregnant when my water broke with Luke" (the eldest of her 9). He was under a kilo when born and it was then that she "realized how precious life was and we never discussed birth control from then on." Originally from Ohio they moved to Texas then Dubai where they've been for the past 8 years. I am mesmerized by big families. Who isn't? Jackie's children range in age from 15 years down to 8 months -- 5 boys and 4 girls. It's that lure of The Sound of Music.
Jackie puts all energy-scattered mamas (myself being at the top of this list) to shame. No time for Instagram tile shots with this mama. It's all about the "real stuff and the bits that matter." She stays in the moment and homeschools. She's so comfortable with who she is that after five minutes in her company I'm confessing the oddest things to her. She wears her faith on her sleeve but it's not at all off-putting. If anything, it draws you in. She confesses she's not sure "how anyone gets through anything without faith."
A favorite quote of hers is by Corrie ten Boom: "Worry does not empty tomorrow of its sorrow. It empties today of its strength." What's her currency (her unique strength)? She can answer that one. "Being grounded. Sure, I can be selfish… everyone can, but it's having the ability and awareness to get outside of ourselves."
I ply her with questions. How does she keep organized? (I have to ask, I got "most organized" in high school). "Yes, organization is important but it's not the most. The actual child is the most important thing." She emphasizes that they need love, time, encouragement, and training. "If they don't have good character… it's all useless."
How does a 9-kid family spend weekends? "We watch the food network and dance around to Jack Johnson." Visions of The Sound of Music surge in my head.
She fell in love with her pilot husband at first sight. They celebrate the big things simply and with modesty. Cake and ice cream and the occasional party. No clown or caterer -– it's "just us." Giving children everything that they want, when they want it, "sets them up for failure. This is not life." She looks me dead in the eye and I squirm at memories of my daughter's last birthday party. Was hiring live peacocks to walk around the grounds completely necessary? But she doesn't judge.
I ask for her take on marriage –- where does it fit? "Marriage has to come first and the kids have to see us love and serve one another and not neglect one another." I quash flashbacks to this morning's conversation with my hubby.
She urges moms to ask themselves, "What is your goal with family – mine is to teach them to leave whatever situation they're in better than when they got here." She talks about "shaping eternal souls" and scriptures, not about play dates, time outs and led weaning. "That's where we get lost as parents… our to-do list full of stuff that needs to get done… nourish the soul first."
As an hour or two passes, the sun shifts over and she stays put. She doesn't scramble to move inside or search for sunglasses. She soaks up the rays armed with her deep-rooted perspective on the bigger picture. "So many things are a waste of time and time is short so I try to balance it all." Indeed, Jackie.
I have a million other questions… like how I can get my daughter to stop picking her nose and wiping it on her brother? But I ask one last, does she have any plans for number 10? She sips her green tea and says, "We'll see." I know that whatever comes next for Jackie, she'll handle it with prayer, gratitude, love and a bit of Jack Johnson.
Please note that this was previously published on Sassy mama Dubai.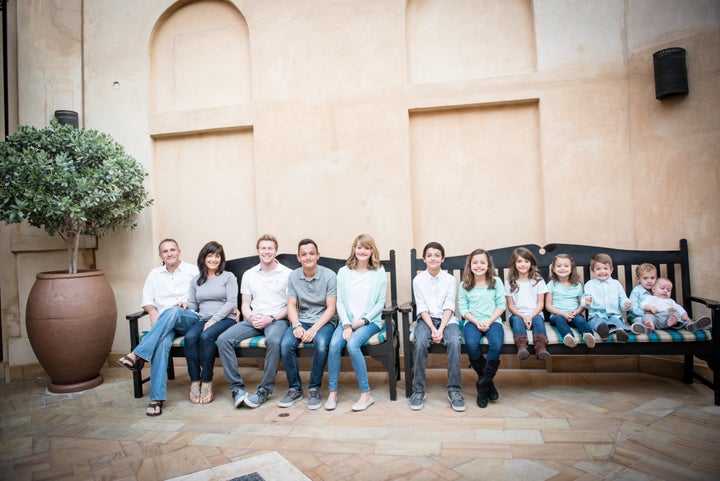 Related
Before You Go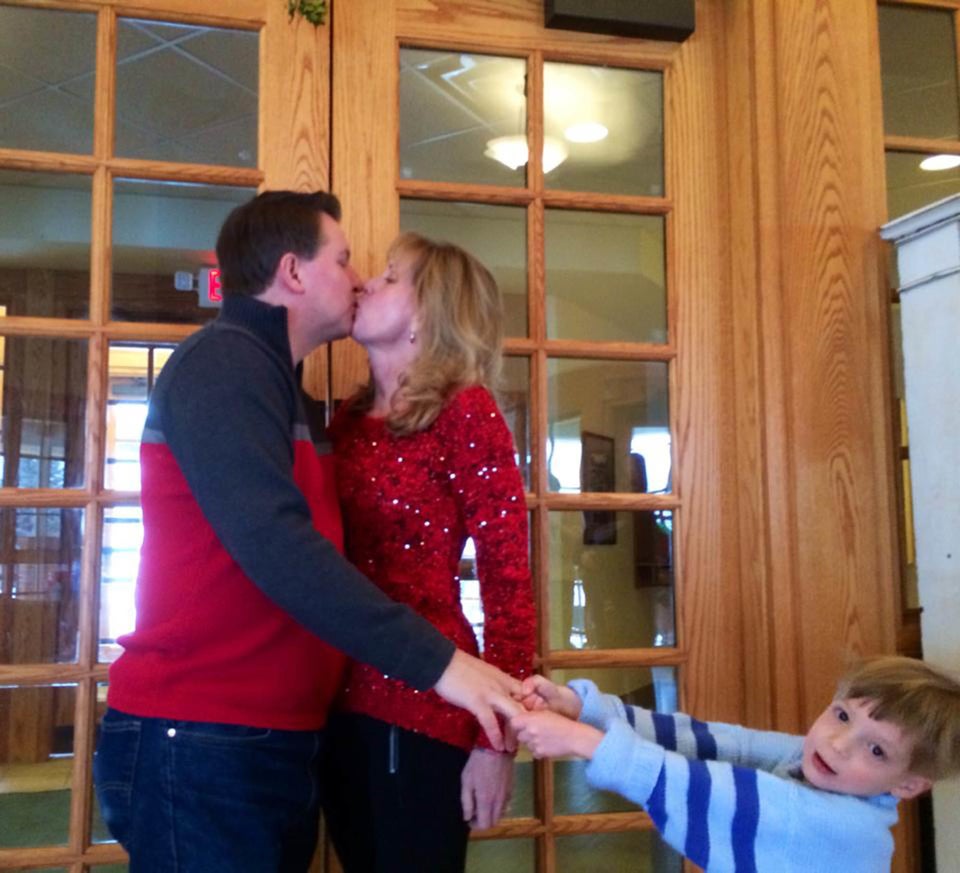 Romance After Kids