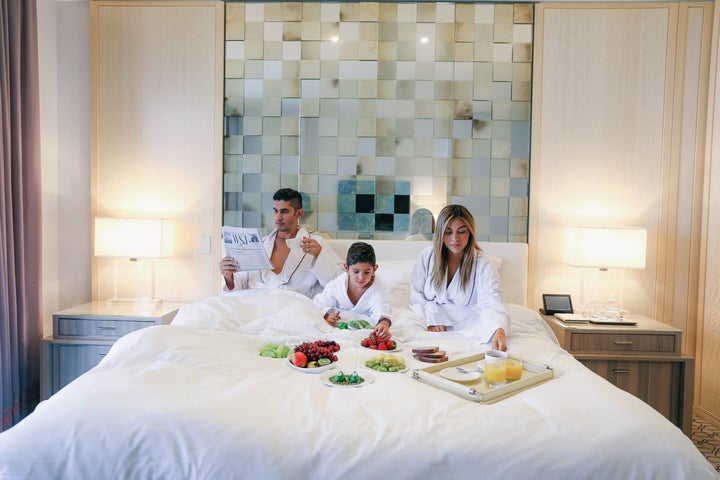 One of the things you'll learn from reading the luxury lifestyle and travel blog Zeeba Life is that there's no better way to experience the beauty of the world than through travel. Along with her charming young family, Claudia invites you to follow their journey in discovering and experiencing some of the world's most incredible destinations and luxurious hotels. Based in Florida and known as @Zeebalife on Instagram, Claudia has built an audience of over 150,000 travelers around the world that share her passion.
Today, Claudia's social media influence, as well as the beautifully immersive quality of her images on Instagram, have earned her partnerships with some of the world's most prestigious brands including St Regis, Avis Budget Group, American Express & SPG. As someone who is passionate about socially conscious and environmentally responsible living, Claudia is always looking to promote and highlight all the efforts and practices that brands are doing to become more aligned with this lifestyle.
When you visit her website, you'll see that their wanderlust has taken them to every corner of the world. From sleeping in overwater bungalows in the Maldives, to counting stars in a treehouse in Nicaragua and chasing northern lights while sleeping in an igloo in Finland—no destination is too far out of their comfort zone.
Get inspired to travel the world as a family or as a couple, while discovering the best hotels the world has to offer. Claudia's insight will make all the difference.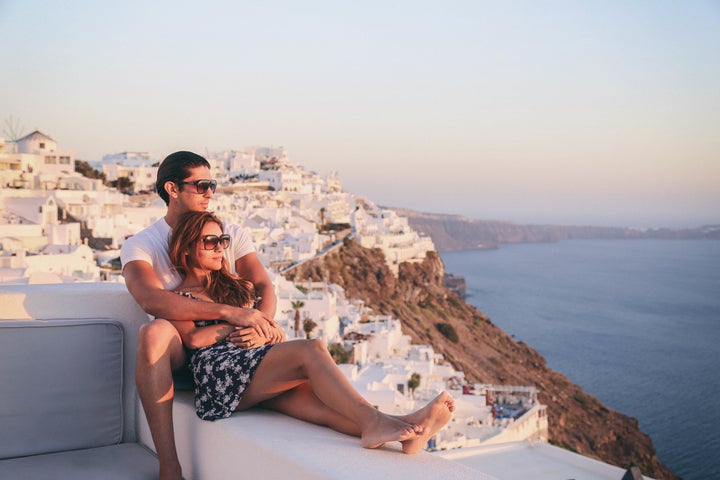 What inspired you to go into the journey of family luxury hotel traveling?
I have always loved to travel. Even from an early age I would save as much as I could so I could travel. Once I got married and pregnant, I struggled to find inspiration. Most travel bloggers are usually single or couples. I was uninspired. I felt like I was not going to be able to travel again.
Little did I know that once my son was born, our travel journey would just begin as a family. We have family spread all over the world, so we wanted them to meet the little one. When my son was only 3 weeks old we went to Bolivia! It came to a point that we were traveling every 2-3 weeks. That's when I realized that there are a lot of families out there that need that inspiration. They need to know that they can go to incredible places like the Maldives.
How did your blog and Instagram help you reach those audiences in need of inspiration?
I try to showcase all the activities that you can do as a family at every destination that we go to, as well as all the activities that you can do as a couple. We do this by creating lifestyle campaigns for the hotels and destinations that we visit. We don't just take images, we create images designed to connect with our audience of travelers, to make them visualize themselves enjoying that very moment.
One of our most successful campaigns was with St Regis Bal Harbour because we were able to showcase the property from both a family and couples angle. We did the breakfast in bed as a family, followed by a parents only breakfast while my little one was at the Kids Club. The campaigns really show the possibilities that the property has.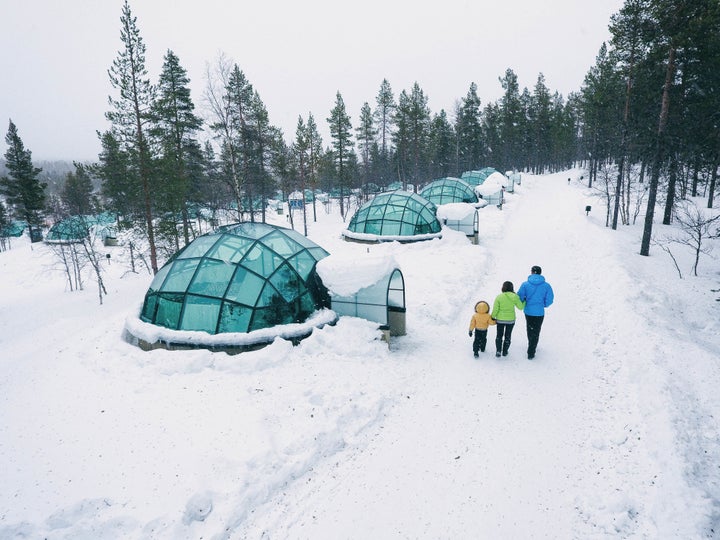 What makes a great luxury hotel experience with the family?
You have to look for a luxury hotel that offers an experience. Something that parents can experience for themselves, like a full day at the spa or yoga classes in the morning, while also offering experiences for the kids. This allows time for parents to enjoy time as a couple and also for kids to have a memorable vacation of their own where they can do things that they wouldn't do normally.
The most valuable ones are those that offer family-friendly activities. Hotels that offer activities that both kids and adults can do together. I think that definitely makes the hotel stand out—the experience that they create for you. It's not just about a beautiful room.
What are some of your favourite luxury hotels that you've been to and why were they your favourites?
The Maldives. It was very unique. The hotels offered an entire experience behind it. From the moment you arrive to the Maldives the service is impeccable. Everybody knows your name. If you go to a restaurant for breakfast and you go back the next day, they will remember what you ordered. It was a combination of an incredible location, outstanding amenities, great service and great quality food—a full package.
We also stayed in St Regis Bal Harbour that was one of our latest projects here in Florida. From the moment we checked in it was a fantastic experience. Even though it rained and poured almost all the four days that we were there, we had a spectacular time. The food was great and they had a wonderful Kids Club. What I really liked about this Kids Club in particular, is that they actually take the kids out to do outdoors activities and also serve them lunch in the restaurant by the pool.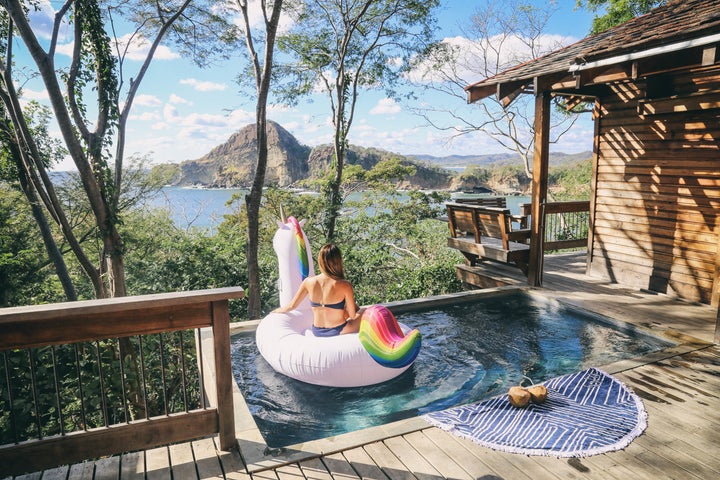 What's your next dream destination?
Bora Bora. It's one of the most luxurious destinations on the planet, and it's so secluded. There are even some resorts that offer a private island experience. I've recently been doing a lot of research on it, and there are some family-friendly hotels. It's always been a destination that we thought that we could never go to because it's a honeymoon place and we're already a family. But there are a lot of family-friendly hotels and we are hoping to make the journey there soon.
And then there's Norway. I recently went to Finland and discovered the northern lights. It was one of the best experiences of my life. We're beach people, we never travel to cold destinations. In fact, I always try to avoid them and opt for tropical places instead. But then we went to Finland and it was one of my favourite travel experiences. So I'd love to go to Norway to hunt for northern lights in some of the most remote locations in the planet. There are so many places to see, so many hikes to make.
Popular in the Community