Cheryl Opper --Founder and Executive Director, School on Wheels of Massachusetts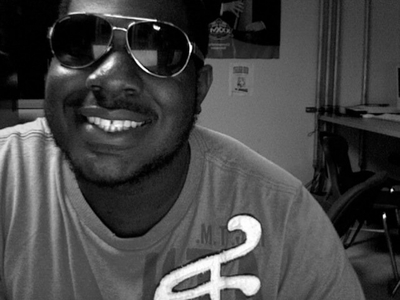 It was August 2006 and I was delivering backpacks and school supplies from School on Wheels of Massachusetts to the children and teenagers living with their families in a Brockton, Massachusetts motel, when I noticed a young man watching me closely. The young teen, whose name I later learned was Will, regarded me without a word as I pulled from my car dozens of brightly colored backpacks stuffed with notebooks, calculators, paper, pens and other essentials and distributed them to the students who were living in the motel because their families had lost their homes.
What I couldn't have imagined at the time was the impact receiving that new backpack would have on Will's life. Having suffered through his family's eviction from their apartment and living in a single room with little personal space and no privacy, the 14-year-old carried a huge burden he wasn't comfortable sharing with even his closest friends. "On the outside I looked like I was the same," he said, "but on the inside I was really hurting because I felt like I had lost everything."
Now, to some children, a new backpack and some school supplies might not be a big deal. But to Will, they were a life-changing gift which caused him to think seriously about his future. "If someone I don't even know cares about my education, I better start caring about it, too," he recalls thinking. He joined the high school football team and quickly moved up to the varsity level. He started applying himself in school, and his grades improved.
Impact of teen homelessness Will's remarkable turnaround stands in sharp contrast to the experience of most homeless teenagers. According to the National Center on Family Homelessness (NCFH), less than 15 percent of homeless high school students are proficient in reading or math; 75 percent will drop out of school before graduation. According to the report of the Commonwealth of Massachusetts Special Commission on Homeless Unaccompanied Youth, homeless teenagers are more likely to engage in a variety of risky behaviors, including drug use, attempted suicide, gang involvement, pregnancy, and sexual contact against their will.
The foundation for these jaw-dropping statistics is established long before a child enters high school. Elementary school students experiencing homelessness are far more likely than their peers to repeat a grade and be diagnosed with learning disabilities or delayed development. A lack of permanent housing sparks a chain of events that may include frequent school changes, significant educational gaps, a lack of space and supplies to do homework and projects, and an atmosphere of hopelessness and instability. When all of these circumstances come together, it is easy to understand why homeless children and teens are at risk of becoming homeless adults.
It is for these reasons that SOWMA was founded 9 years ago. SOWMA is based on the belief that all children are entitled to receive the academic support necessary to achieve a bright and productive future that will help end the cycle of homelessness. We provide children impacted by homelessness with customized academic support, one-on-one tutoring and mentoring, new backpacks, school supplies, project materials, and books so every child can succeed academically and move beyond poverty in the future. What distinguishes SOWMA is the breadth of our services and our commitment to supporting our students even after they've moved into permanent housing.
A long-term commitment The experience of Suffolk University student Marc-Daniel Paul exemplifies the positive effect this approach can have. The 19-year-old started receiving SOWMA's customized tutoring, backpacks, school supplies and assistance as a middle school student living in a transitional shelter with his parents and four siblings. After the family moved into permanent housing, Marc-Daniel continued to receive support from SOWMA's High School Plus (HSP) program. Academically talented and determined to overcome the many challenges he faced, Marc-Daniel responded with enthusiasm when HSP encouraged him to apply for the highly selective Bank of America Student Leaders® Program. His acceptance opened the door to a world of opportunity he didn't know existed.
Now a college sophomore majoring in political science and aiming for a career in public service or policymaking, Marc-Daniel attributes his growth to the encouragement and support he received from HSP. "I never would have had the experiences I had with the Student Leaders Program® without School on Wheels," he observes. "I would say SOWMA has had a tremendous impact on helping me get on the path I am today."
For the more than 1,400 students in grades K-12 that SOWMA has served since 2004, a better education holds the key to a brighter future. While three out of four homeless high school students fail to graduate high school, 94 percent of SOWMA's HSP students earn their high school diplomas; 92 percent of those students go on to college or a vocational program.
SOWMA's commitment to education doesn't stop when school is out. During this holiday season, the organization will deliver 500 Holiday Boxes filled with decorated folders, notebooks, colored pencils, crayons, books, stuffed animals and other special gifts to students living in shelters, motels and transitional housing.

Will, whose family now lives in apartment, is building a brighter future for himself as a student at Onondaga Community College (OCC), where he played on the school's 2013 National Football Championship team and dreams of being drafted into the NFL. With SOWMA helping to defray the cost of his textbooks, dorm supplies, football pads, and bus passes, this determined young man shows his appreciation by preparing backpacks for other students experiencing homelessness and serving as a spokesperson for SOWMA. Will wants to pay it forward by helping other students who have lost their homes get serious about school and move beyond their circumstances through a quality education.
Related
Popular in the Community