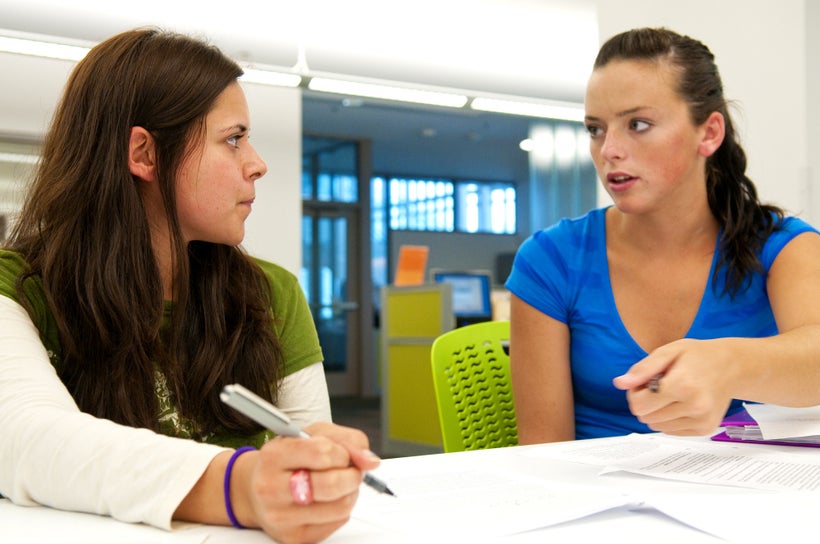 In an increasingly competitive academic climate and with the continued expansion of the knowledge and skills economy, tutoring has been a valuable investment for those looking for an edge. And the investment is paying off for tutors, tutoring services and tutoring companies.
According to CNBC reporting, the tutoring market is worth $7 billion a year. At that market level, we're no longer talking about hiring a grad student from the local college at $20 an hour to tutor your high schooler in algebra. Now, major universities and multi-million dollar corporations are in the game as are venture investors, entrepreneurs and technology experts. And most of those players see the future of tutoring as digital.
Market research firm Technavio, according to reporting in The Journal, has estimated that the, "online tutoring services market in the United States is expected to grow at a compound annual growth rate of 6.15 percent between 2016 and 2020."
With that, you'd think tutoring is being done online. But not really. A healthy dose of tutoring is still done face-to-face, which make sense. With a glut of teaching and learning resources available online for free, the tutoring value proposition for students isn't necessarily in the learning – or even the convenience of online – so much as it is in the personal touch, the customization and personal approach.
For most potential customers that means going online to find face-to-face tutoring where the options have typically been individual, unverified tutors on marketplaces such as Craigslist or traditional, storefront tutoring agencies that advertise online and offer varied services.
The individual, Craigslist approach comes with obvious risks. But so too do the professional tutoring companies. Since agencies are the middle man between their clients and tutors, they tend to inflate prices and charge upfront fees to meet their overhead costs of facilities and marketing. According to industry experts, most tutoring companies are high-volume businesses, quick to assign the first available tutor and move on to the next client which, to any observer, seems at odds with the tutoring value proposition of individual, custom service.
With this general landscape, there's been a pretty big hole in the tutoring market.
But as free and open markets do, that hole is being quickly filled by education entrepreneurs who recognize the opportunity in the gap between high overhead and customer churn and blind, risky, anonymous personal tutoring.
Skyler Lucci and Ryan Neman, are two such tutor entrepreneurs. In 2011, at just 18-years-old and with only $800, they started their first tutoring venture – what became a nation-wide, multi-million-dollar success, Premier Tutoring. From there, they saw what the market was missing.
"There were great, high-value tutors out there," Lucci said. "And people who wanted their help. But the big companies were simply charging too much and running an expensive, outdated matching model – which we knew we could do online faster, cheaper and better."
This year the duo launched HeyTutor – a high-tech, high-touch tutoring marketplace that may well be the new normal in tutoring services.
"HeyTutor is different for a few reasons," Lucci said. "First, we're national but hyper-local which allows students to directly find and connect with nearby tutors. Second," he said, "we invested in high-end search, matching and sorting systems so students can find the tutor with the exact skills and price points they're seeking."
The final difference, Lucci said, was making sure HeyTutor wasn't just another buyer beware bulletin board. "All our tutors go through a rigorous vetting process initiated by a comprehensive six-step application process and are interviewed before being accepted onto the platform," he said.
That's the missing middle ground between local, in-person service and low cost affordability.
It's easy to see why local selection, vetted providers and lower cost would be better for those seeking tutoring. But the new sweet spot staked out by Lucci and Neman will also probably turn out better for tutors too because it keeps them in charge of their own hours, prices and services. Moreover, the lower overhead, online approach also means those matching tutor and student take a smaller bite of the fees that tutors charge.
There are some obvious parallels between what's happening in the $7 billion tutoring market and what's happened in so many other sectors that have had delivery and matching models changed by better online providers. Video is the easiest comparison. With most tutoring companies still operating on an expensive, brick and mortar, Blockbuster Video method, a Netflix approach of inexpensive search and find is going to be a big deal.
Change is coming to tutoring and similar direct education services. And maybe sooner and at a larger scale than we thought. On balance, that's probably better for students and tutors alike.
Calling all HuffPost superfans!
Sign up for membership to become a founding member and help shape HuffPost's next chapter
This post was published on the now-closed HuffPost Contributor platform. Contributors control their own work and posted freely to our site. If you need to flag this entry as abusive,
send us an email
.