Once upon a time, I was your everyday mommy blogger. I was at home raising my three boys and I'd tried just about everything I could think of to turn stay-at-home-motherhood into a more intellectual endeavor that pandered to my need to work and create. I read parenting books, I cooked semi-delicious raw vegan meals, I covered every spare inch of our home with DIY art projects... I was running out of ways to channel my creative energy. And it made me fidget. Constantly.
Don't get me wrong, I love being a mom. It's my life's greatest work! But just like many moms and dads out there, I needed to stretch my independence every once in awhile and dig back into the "adult world" to satisfy the ambitious fire that was always flickering behind the daily routine of diaper changes, homeschooling and laundry.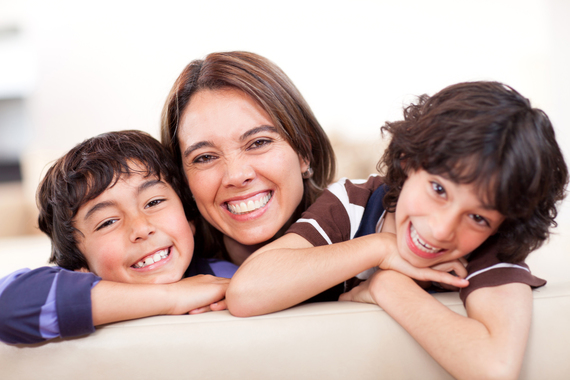 I had invites to join different MLM channels from a variety of friends, but I just couldn't bring myself to do it. For whatever reason, my entrepreneurial spirit was scratching for earning potential that I created myself and didn't piggyback on someone else's design. MLM sales are a powerful channel for many people and they bring a very important dynamic to the business marketplace, but it just didn't feel like the right fit for me.
So what was I to do? The options seemed depressingly slim. I quickly realized that the legend of the super-rich-and-famous blogger only comes true these days in a vast minority of cases, so I did what more and more of my blogger friends were beginning to do-- I started doing some freelance writing. I started blogging for the company where my husband works... and that was when I made the really dumb promise that changed everything.
I told them I'd write them 100 blog posts in 3 weeks.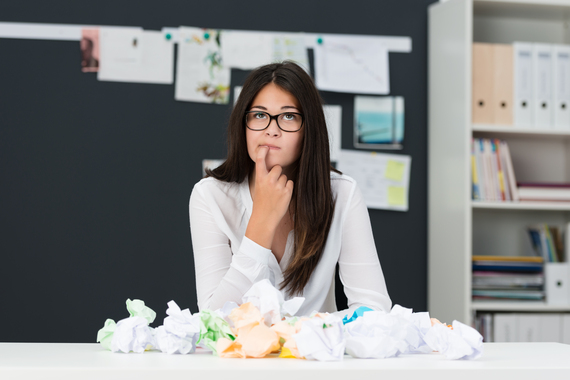 Now, deep down I think I always knew I was never going to do them all myself, but what I underestimated was how quickly my playwright/songwriter brain would get bored with corporate blogging, all while that deadline rapidly approached. In my haste to dig back in to the working world, I had quickly overextended myself.
Luckily, I had made connections in my blogging travels with some other talented writers who felt just like I did-- isolated, adrift, looking for meaningful work to do but feeling like their options were limited. I contracted some of the writing out to them, and they were grateful to have the work. And I was grateful to make my deadline.
That's when the idea for my company, NerdyGirl Writers, was born.

That dumb promise revealed an opportunity...a demand that needed a supply and a supply that was searching for a demand. I realized that these were educated, talented women with skills most businesses pay quite well for... but they didn't know how to find those businesses, just like many businesses struggled to connect with strong, reliable writers. If I could bridge that gap by connecting the two, I could not only help both parties by meeting their needs, I could build something special that had a powerful opportunity for growth.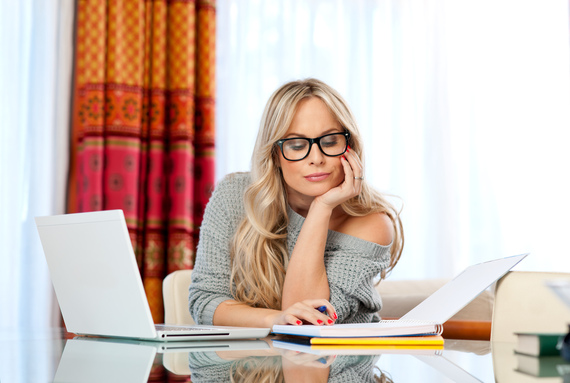 I created NerdyGirl because I wanted to create an avenue for these working women to engage their creativity and apply their talents in a meaningful career that also allowed them to stay true to their commitment of family first. I was also meeting a critical need for business owners by equipping them with the resources to take their websites to the next level, improve their SEO and deepen their connection to their customers. A business win/win. My passion is firmly rooted in enabling at-home moms to build a business they find challenging and stimulating, but on their own terms.
The trick to entrepreneurship is that very few of us can build a scalable business alone. Opportunity often presents itself in a moment of chaos and in order to capitalize on that opportunity, we need each other. When we pool our talents, connections and resources, we can do things like build impressive content marketing agencies from our laptops and smart phones, in our jammies, even with little ones tugging at our heels. That was (is!) my dream. And it's happening with NerdyGirl Writers.
These days, it should be more than possible to build a business and a happy family at the same time, and it shouldn't have to take a 9 to 5 job to do it. I aim to empower women everywhere to dream bigger and discover flexible work opportunities that are worthy of their genius.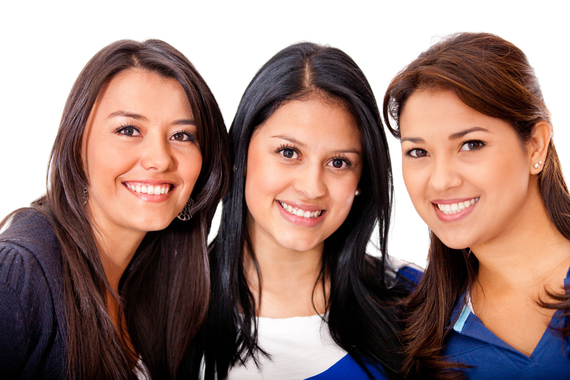 When new writers join the NerdyGirl team, they start out the way I did-- write for a few projects, get a feel for how we operate, and then start to use our sales process guidelines to find new clients and build teams of our other writers to help them create the content. There's no time commitment, no quotas, and no fees. No pressure, family first, your terms.
I'm so thankful I made that really dumb promise, but even more importantly, I'm so grateful to have recognized the opportunity to collaborate with the talented women I know and love to develop something really special. I'm still a mom first, and always will be! Now I'm a friend, a leader, an entrepreneur, a writer, an encourager, a marketer, an opportunity. The power of collaboration keeps NerdyGirl Writers moving forward every day and it's a constant reminder to keep my eyes open and my ears sharpened to catch the next opportunity that may present itself one day, courtesy of another hasty promise or on-the-spot leap of faith.
My name is Brittany Bullen and I'm a nerd.
Here's what keeps me up at night: I'm obsessed with digital marketing, growth hacking and all things small business. But more than anything, I'm on a mission to help my fellow moms get the chance to feel valued for their incredible talents and skills.
As a result of these obsessions, I founded NerdyGirl Writers, a content marketing company that helps improve the online presence of small businesses by connecting them with our talented army of "nerds." At NerdyGirl, we offer blog content, social media management, email marketing, virtual assistant services, video marketing, website design and more.
Through NerdyGirl's Partner Program, I also provide my freelancers the opportunity to build their own brokerage of our services so that they can create a career that's as awesome as they are -- and that's every bit as flexible and lucrative as they want it to be.
REAL LIFE. REAL NEWS. REAL VOICES.
Help us tell more of the stories that matter from voices that too often remain unheard.