This spring I took my 15-year-old son to hear the band Typhoon and its lead singer, composer and guitarist, Kyle Morton. Typhoon is an indie rock band from Oregon whose 11 musicians combine inspirational lyrics with resonant melodies, weaving together guitars, violins, drums, horns, xylophones and a kitchen sink of other instruments into a big band sound.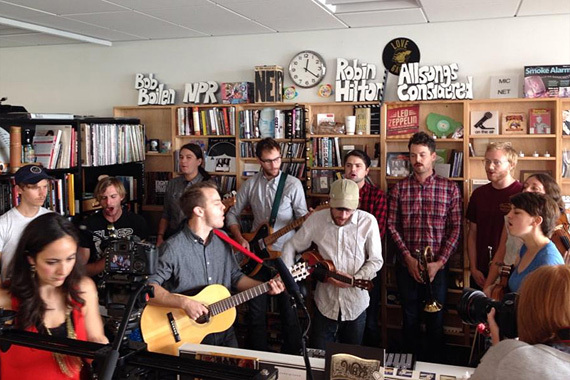 My son and I were mesmerized by Typhoon's performance. Like Morton, my son is a guitarist who composes songs for his own rock band. But there was another reason we attended the concert. Morton and my son have something more in common than a love of guitars and rock music. They share an illness that infects 300,000 people in the United States each year -- Lyme disease.
Lyme disease is a bacterial infection that is spread through tick bites. According to the CDC, typical symptoms include fever, headache, fatigue and in fewer than 50% of reported cases, a skin rash that sometimes looks like a bull's-eye. If left untreated, infection can spread to joints, the heart and the nervous system.
Complicating matters, Lyme isn't the only microbe carried by ticks. Ticks can spread other diseases with such strange sounding names as Bartonellosis, Babesiosis, Ehrlichiosis and Anaplasmosis. In addition to Lyme, doctors must detect and treat these other "co-infections."
I first heard about Morton a year ago when Scott Simon interviewed him for National Public Radio (NPR). In the interview, "Songs for a Lost Childhood," Morton talks about his childhood battle with Lyme disease. During this time, he endured multiple organ failures and a kidney transplant, the kidney donated by his father.
Some of Morton's music reflects the mental and physical pain he suffered as he battled for his life. In his song "The Lake," he writes how he contracted Lyme as a teenager during a Fourth of July visit to his uncle's lake cabin:
I wandered down into a quiet place
Where the grass grew tall as it met the lake
There was a different bug must have bit my leg
Though I never saw it.
My own son was diagnosed with Lyme disease five years ago. My family had no warning. Like Morton, we'd never seen a tick or a bite mark, let alone one of those characteristics bull's-eye rashes. One morning my son rolled out of bed limping and complaining of painful, swollen knees. In the days that followed, he suffered from headaches and fever, disorientation and fatigue. Worse, he cried often and was in an emotionally fragile state.
Morton's experience, poignantly detailed in "The Lake," sounds eerily like my son's:
Back at home I cried in my room...
I was sick in bed I could barely move...
as my body turned against itself.
It was painful to watch our son suffer, and my wife and I dedicated ourselves to learning more about treatments for Lyme disease. We were distressed to discover that opinions within the medical community are deeply divided regarding the best approach for treating persistent Lyme disease. Persistent, or chronic, Lyme disease refers to the condition of those patients whose symptoms continue after a short-term dose of antibiotics. One group maintains there's no convincing biological evidence for the existence of chronic Lyme infection, and that long-term antibiotic treatment of "chronic Lyme disease" is unproven and unwarranted. Opposing groups believe current Lyme testing is largely inaccurate and likely to miss patients with chronic and ongoing infection. This group feels that long term antibiotic treatment is needed for those patients with chronic symptoms.
Unfortunately, Lyme patients and their families are caught in the middle. Many parents confront a blizzard of conflicting literature on how to treat their children or where to go for help. Others are forced to travel endless hours or across states to find a doctor adequately trained to help them, or pay thousands of dollars for treatments that are rarely covered fully by insurance.
Another of Morton's songs, "Common Sentiments," reflects this frustration:
When am I gonna feel better?...
I've been a patient for a long time now...
Oh what am I waiting for?
A spell to be cast or for it to be broken!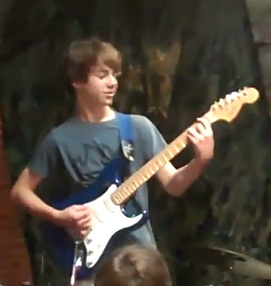 In my own son's case, we first questioned why our child had been so unfortunate. But we gradually discovered he was one of the lucky ones. Though my son's infection had probably lasted several months, our doctors caught the disease before it had infected his nervous system. His doctors treated him with a lengthy course of antibiotics, and today he's leading the normal, healthy life of an active high school teenager.
Still, our experience made us wonder about those parents and their children who aren't so lucky. Parents who don't have the resources, time, or ability to pursue the best treatment options for their child, or kids whose Lyme disease wasn't caught at an early stage.
My heart goes out especially to kids suffering from persistent Lyme disease. Many are too sick to enjoy memorable events, like homecoming dances, recitals or championship games. Others are tethered to their beds, too exhausted to play outside or with friends. Robbed of their youthful energy, they often can't lead the full lives they're entitled to.
In his NPR interview, Morton described how his illness affected his life. "I found that getting sick, it obliterated any sense of these kinds of monumental truths... like that I would grow up and that I would be strong and tall." Or, as he poignantly describes in his song "Hunger and Thirst":
And it has occurred to me that I have spent my whole life
Starting over...
Cry, pining for the things I could have been,
Could have been.
Like many other anguished parents, I don't want to see more children having to settle for what could have been. I hope that the global medical community will come together to find a cure for Lyme disease, especially for those children who suffer from persistent symptoms. The guiding principles for bringing medical professionals together from both camps should be humility, openness to new approaches and putting the needs of sick children first.
Despite his heart-rending ordeal, I nonetheless found in Morton's experience both hope and inspiration for children suffering from Lyme. While Lyme disease closed off some of life's options to him, it also channeled his talents into a music career. Morton adapted to what life had thrown at him and achieved fulfillment. And while he fights a continuing battle with Lyme, his heartfelt songs are a testament to our ability to confront and endure debilitating illnesses.
Watching my son sing along with Morton at the Typhoon concert was an uplifting and touching experience. My son's favorite song is "Morton's Fork." As Morton sang this song he cried out, "You are alone," but was met by the band's response, "We're all in this together." It was a moment where, for one night at least, this parent felt optimistic that one day we might still overcome this cruel disease.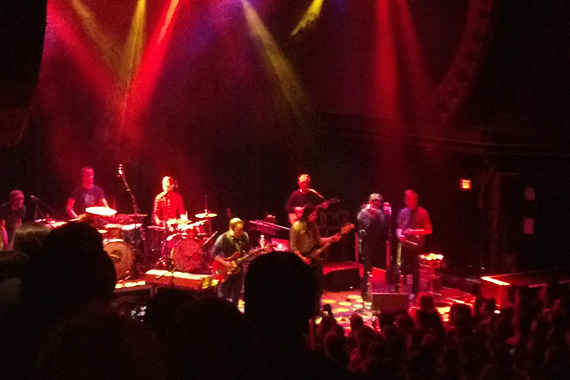 John McCormick and his sons William and Connor are the authors of the newly released book, "Dad, Tell Me A Story," How to Revive the Tradition of Storytelling with Your Children (Nicasio Press 2013). For more information about family storytelling and their book, visit the authors' website and blog at http://DadTellMeAStory.com.
Related