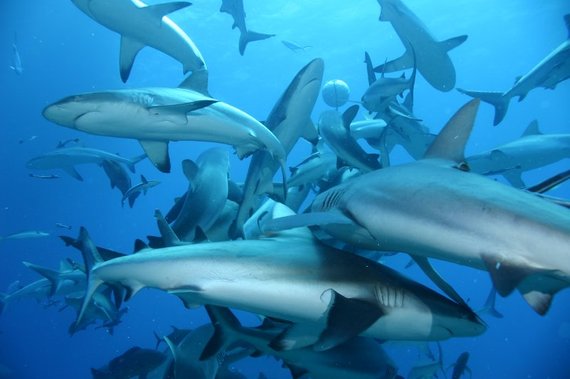 The Wellness industry is raking in lots of money. Spas are being built at a terrifying rate; everyone wants a piece of the prosperity. According to Statista by the end of 2014 there were 20,660 spas in the U.S alone. And overseas growth is surpassing that of the U.S.; Dubai which is roughly the size of South Carolina boasts 500 spas.
According to Global Wellness Summit "Mexico/the Caribbean and Central and South America) will grow an impressive 13.4% annually through 2017 (to $42 billion USD) - nearly twice the projected growth rate for established market leaders Europe and North America. Only one global region (the Middle East) will grow faster. And the region's top five fastest-growing markets, Mexico, Chile, Brazil, Argentina and Uruguay, rank in the top 25 globally for wellness tourism growth through 2017."
Abundance is transitioning to market glut. Spas are becoming a commodity. I have to wonder, what's being done to retain customers once they come through the door?

1. The Massage Department
Massage represents 50% of revenue at most spas. Yet massage therapists are not required to sell products. In fact, many are extremely resistant to the concept. I wonder why?
Retail product sales are known to be a sure-fire way of generating repeat business because it requires a higher level of customer engagement.
1 spa product bought = 70% customer return rate 2 spa products bought = 80% customer return rate
But traditionally this is not a skill that's highly promoted. Perhaps it's because many spa managers who come from the ranks were never taught how to sell.
No matter; that's what training consultants are for.
You have to do what's needed to stay ahead of the competition. If that means leaving your comfort zone and incorporating a new skill which calls for a shift in mind-set so be it. Because the ability to sell products will translate to treatment up-selling as well. Your guest's experience will be greatly improved. And that's what will bring them back.
If senior management balks at the idea of therapist education to generate more revenue they may be so secure with the number of guests coming through the front end that retention is not a concern....yet.
Whatever the reason, by ignoring the importance of retail you are limiting customer engagement, blocking revenue growth and reducing return customers. Your brand is not maximizing exposure or positive word of mouth.
Your competitors will love you.
If you want to retain your customers, then the type of training which most vendors currently give should no longer be sufficient for you. Think about it; are they providing you with anything new that enhances your team's ability to sell their products?
Many millennials perform due diligence prior to visiting a spa. They may come equipped with as much knowledge as the therapists. Regurgitating information that's available on-line is a sure-fire way of ensuring that they don't return.
Instead, therapists must be able to customize and personalize treatments by explaining the benefits. This requires the ability to engage and have a real conversation.
Who's teaching your therapists how to do this?
Ask your product companies if they are willing to enhance training to adapt to today's customer. Smart companies will realize that this is an opportunity to make their brand more valuable and competitive by incorporating sales into product knowledge.
Ultimately, it's still up to you to provide your team with relevant training. The smartest spas will jump on the opportunity to differentiate themselves from their competitors and attract new customer markets.
What will you do to bring your customers back?
REAL LIFE. REAL NEWS. REAL VOICES.
Help us tell more of the stories that matter from voices that too often remain unheard.