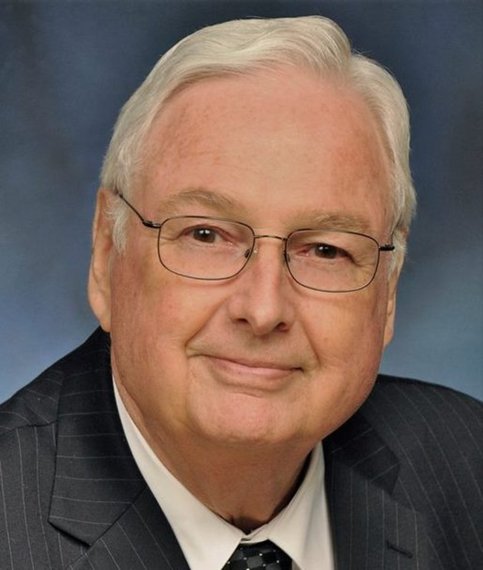 Robert S. Folkenberg, former president of the Seventh-day Adventist Church. (Photo courtesy Adventist News Network)
In January of 1999, the atmosphere in and around Washington, D.C., was electric with talk of scandal, betrayal of duties and even removal from office. This was not just at The White House, where then-President Bill Clinton faced impeachment over lying in a federal proceeding, but also 16 miles north, in Silver Spring, Maryland.
There, the president of the Seventh-day Adventist Church, whose ranks numbered 10.3 million worldwide at the time, faced calls for his head. Robert S. Folkenberg, in office for nine years, had been named in a lawsuit alleging losses in business dealing by a Sacramento, California, entrepreneur. The Adventist Church had been named as well, and such tidings were not well received among the movement's leadership ranks. Three weeks after news of the lawsuit surfaced, Folkenberg resigned.
Although he conceded making "mistakes" in his dealings with the businessman, who later settled the legal claims out of court, Folkenberg said at the time, "I rejoice that the integrity of my motives has not been called into question."
A less-than-heroic end might have been the final chapter for another church leader. But if anything was true about Robert S. Folkenberg, who passed away on the afternoon of December 24, a few days before his 75th birthday, "conventional" wasn't the term one would apply. Folkenberg, whom I got to know well about 10 years after he left office, was a big man -- he stood over six feet tall -- who also had a big heart and was driven by a big vision. In the years after his nadir, he rebuilt his image and contributed mightily to growing the church to which he devoted his life.
Seventh-day Adventism, a movement I joined a few weeks after Folkenberg's departure, has only recently entered the limelight, thanks to U.S. Presidential candidate Dr. Ben Carson. The Protestant Christian church, organized in 1863, has often flown under the radar, so much so that Donald Trump harrumphed "I don't know" when Carson's faith came up.
But the Adventist movement, which was founded by some followers of the Millerites, who'd set 1844 for the return of Jesus, has largely steered clear of politics, except to defend religious liberty. Adventists are more concerned with sharing the church's view of Bible prophecy, which contends Jesus is coming back soon. The church observes the seventh-day (Saturday) Sabbath, asserting the day of rest was never changed by Jesus or the apostles. And Adventism emphasizes healthy living, eschewing meat, alcohol, caffeine and tobacco.
When Folkenberg, the son of Adventist missionaries, vaulted from the equivalent of a local bishop's office to head the world church, there were approximately 5.1 million church members on the rolls. Nine years later, that number had doubled. Today, more than 18 million people call the Seventh-day Adventist Church home. Every 30 seconds, someone, somewhere joins the Adventist Church. every four hours or so, a new Adventist congregation is organized.
A lot of that growth was due to Folkenberg's pioneering spirit and efforts. Most of the focus of his career was as a pastor in missionary areas, or as an evangelist. As leader of the church, he placed an emphasis on outreach, establishing a "Global Mission" program for the organization, and spearheading evangelism meetings shared via satellite television to multiple locations. That the former Soviet Union and much of eastern Europe fully opened up to Christian evangelism during the first years of his presidency probably didn't hurt.
Folkenberg also put the Adventist Church on the CompuServe online service, and had the first www.adventist.org website established. CompuServe is largely a memory, but the church's web presence remains a key resource for members and those seeking to learn more about Adventism. He also encouraged the launch of Adventist News Network, the denomination's official news service, where I was privileged to serve as an editor and writer for several years.
After he left Maryland for his home in rural Smith Mountain Lake, Virginia, Folkenberg devoted much of his life to Share Him, an Adventist ministry that sends lay church members to staff evangelistic campaigns here and overseas. In 2009, I watched in Livingstone, Zambia, as people from varying backgrounds and ages stood before crowds of locals with a computer, PowerPoint slides and a translator to proclaim an old message. At the end of the effort, 1,600 people were baptized in a school pool.
Lydia Calhoun, a classically trained clarinetist who held rallies in the town of Monte, Zambia, told the Adventist Review, "This was the first time that believers in this area had seen and heard a woman preach a crusade." Her translator, Calhoun recalled, "said that the women were so inspired because until now they thought that preaching was only for men."
The notion of having lay church members share the message before groups had other effects. Many volunteers returned home emboldened to organize evangelistic campaigns in their home towns. And, many re-upped for subsequent ShareHim campaigns.
This was, I believe, part of Folkenberg's genius: get members involved in various aspects of church outreach, and you create evangelists with a lifelong passion for sharing a message. Others might have put themselves forward as great orators or proselytizers, but Folkenberg was happy to share the labor with any willing to meet the task.
There is today sadness in many corners of the Seventh-day Adventist community as word spreads of Folkenberg's passing; he now awaits the resurrection to life eternal, as the church's doctrine teaches. But many of us are grateful not only to have known him, but also for what he did as a church leader -- and how he directed his steps after he left the pinnacle of the church community. May his memory be a blessing and comfort to his family and friends.
Popular in the Community