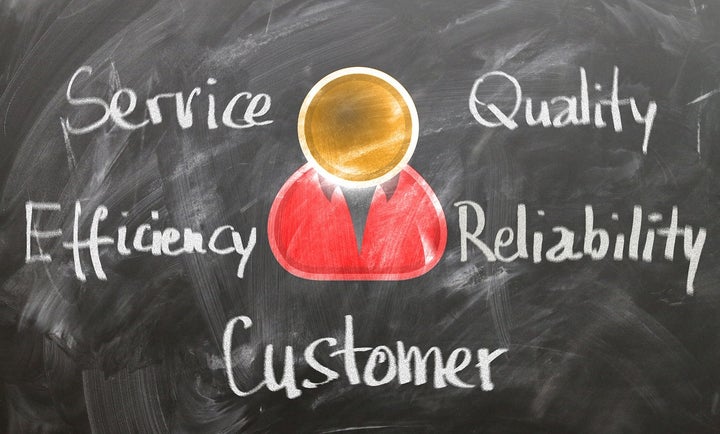 Amazon, a leading online store in the U.S made more than 107 billion U.S. dollars in sales in 2015. With more than 304 million active customer accounts worldwide, it is the largest e-retailer at present.
But why do people choose Amazon above other e-retailers? Is it just because of the competitive prices or their seamless shipment process? No, it is because of their excellent 'eCommerce Customer Service' that Americans and people across the world choose Amazon above all. From personalized emails to self-service support and a lot more, this giant online store has gone an extra mile to win hearts across the world.
Today's customers are smarter, more web savvy and more knowledgeable about how much impact they can make through a single tweet or a status update; so in order to win hearts, eCommerce store owners are required to come up with out-of-the-box ideas to turn prospective customers into loyal customers. The first step to it is offering seamless customer service, since it can not only improve the brand reputation but can also help you save a day! Let us see how.
How a Solid Customer Service Strategy Can Help You Save a Day
With more people turning to online shopping, it has become necessary for the online business owners to let go of their traditional reactive customer service model and become more proactive in communicating with the customers. A seamless customer experience can give e-retailers a competitive advantage and impact purchase decisions. In fact 97 percent customers worldwide agree customer service is important when it comes to brand loyalty.
However, not many online business owners understand the importance of a solid customer service strategy and focus on other aspects of sales and marketing. Customer service can not only help in perking up the customer relationships, but also in customer retention, marketing and improving brand awareness.
Here is how you can save a day with help of a solid customer service strategy:
1. Online Self Service
Today's customers are more self-sufficient and want to get things done on their own and at their convenience– whether it is about changing the delivery address or paying bills, they prefer solving problems without having to go through several complex steps.
This is where Amazon has had a competitive advantage over other e-retailers. Amazon has created a wide knowledge base for its customers, which helps them find solutions without having to talk to their representatives. This e-retailer giant offers accurate product information, lots of product photos and FAQ style articles that address common problems that customers might face. This means a customer purchasing a product on Amazon exactly knows how to solve a problem and what to expect when the product gets delivered at the doorstep.
This approach also builds a sense of trust among the customers and also reduces the number of tickets received. With so much information, images, reviews, etc. along with competitive prices, why would customers go to any other online store?
2. Win Influencers for Your Business
Influencer marketing has helped several businesses stand out and improve their branding as well as sales. This is a form of marketing where you inspire or hire influencers (in your niche) to spread the brand's message to a large audience.
In contrary to what many business owners think, not only celebrities, your customers can also become brand advocates and influence their fellow consumers' purchase decisions. You can ask your customers to write reviews, blogs or share their experiences with fellow consumers to build trust. Since the information shared is accurate and unbiased, people believe it and make their purchase decisions accordingly.
Take the example of Firmoo, an online optic store offers great quality glasses at the most reasonable prices and goes an extra mile to offer exceptional customer service. The online optic store has an excellent blogging policy. They offer free eyewear for the bloggers through their transparent blogger network and ask for authentic and honest product reviews. So the bloggers become the influencers for Firmoo and influence the purchase decisions of the fellow customers through their honest reviews.
3. Communicate through Social Media
Social media has become an integral part of all marketing and customer service strategies; you can reach out to larger audience and interact with them immediately. In fact all the major eCommerce businesses have a strong social presence. Many businesses engage customers on Twitter, while many use Facebook; so you need to identify which works for you the best.
In fact, a large number of people share their experiences, both good and bad, using social media. So you can improve your branding by answering their questions, solving problems and offering unbiased advice. Thus, if you haven't been paying attention to your social accounts, it is high time that you become proactive on social media. Moreover, with social media management tools such as Hootsuite, Sprout Social, etc. it has become easier than ever to manage the social accounts.
Conclusion
A customer centric approach is all that is required to make your online business successful; so customer service should be at the heart of your business plan. While the kind of customer service to be offered depends on your customers and their expectations, the above tips will work for almost every online business.
So start reviewing your customer service policies and change the way people perceive your brand!
Popular in the Community