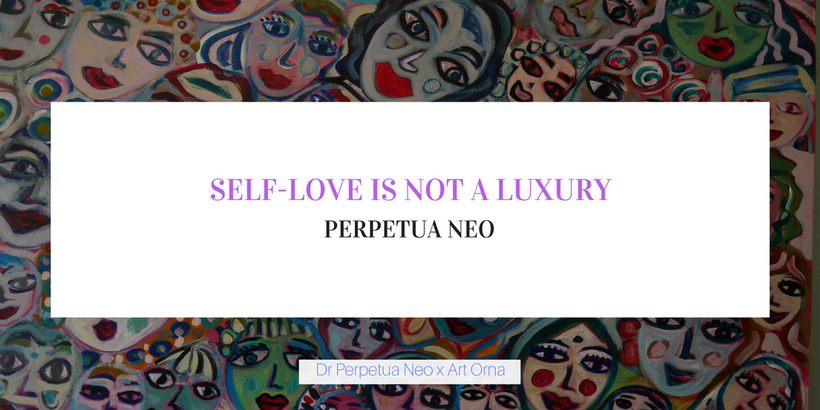 Everytime I see my body, I'm reminded of how much I abuse it.
Things are terrifying in my personal life. My friends are worried about my safety and calling it out that I'm entangled in an abusive relationship. They've been telling me to call the police— one has even done that anonymously on my behalf— and to escape, I eat.
I've neglected eating healthily for some time— ignoring the supplements starring at me. And then I abuse my body with junk.
To say I love food is an understatement, but this time I've crossed the line. Everytime I see my body, I'm reminded of my situation. So I eat more. Everyday I ask myself, "Now what can I wear to hide the fat?". My clothes don't fit. When I move or lay down, I feel folds of fat on what used to be a lithe body. I'm ashamed; it's incongruent with how I know my body to be.
The simple truth is, I've forgotten how to love myself. It's started to feel like a luxury I don't deserve.
It hits me early one morning that I've done my best in my situation, and I need to start taking care of myself. So I resolve to lose the excess weight by my 30th birthday.
But I don't want to crash-diet anymore, the way I do twice a year before holidaying. The Four-Hour Body Diet has worked wonders for that, but I've enough restriction and repression in my life right now. I can't stomach a summer without Alfonso mangoes, Mao Shan Wang durians and juicy watermelons.
The next evening, I'm on MasalaBody.com, reading Nagina Abdullah's copywriting. I see her 8-week Spice Yourself Skinny group program. It isn't about bland food or starvation; she's lost 18kg herself. You see, I met her in New York at a VIP Mixer and thought, "Hey she's stunning and vibrant. That's one woman I could learn how to lose weight from".
I click "Pay", and my journey begins.
Chapter One
A part of me is not completely sold. Call it the Inner Skeptic, who retorts "I drink mint tea already" or "I eat spicy food". But really, it's more of my Inner Saboteur being a petulant child. So I take the leap of faith, and show up for myself.
Nagina adds me to a Facebook group. We're called the Spice Yourself Skinny Sisters. I've always seen myself as a lone wolf in my projects; little do I know how invaluable this tribe becomes. At this point, I'm 55.5kg, my waist is 30-inches, and the biggest part of my belly measures 35-inches. It's a body I wouldn't dare to show up in back in my home country.
In my first week, I'm stunned to realise I've shed 1.5 kg. My leap of faith is paying off.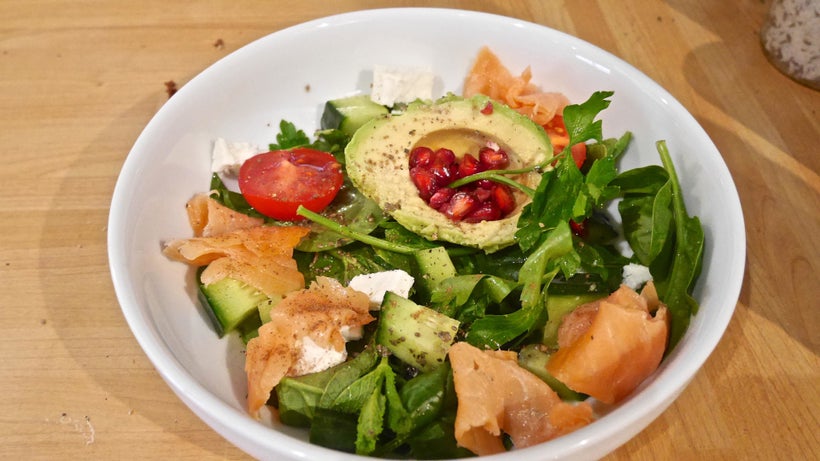 By the end of Week 2, Nagina's method has become second nature. There's a shopping list, meal plan, and a comprehensive system for bulk-prepping salads and marinating meats. (Note: If you're vegetarian, there are options for you too.) This way, I have no excuse not to eat healthily.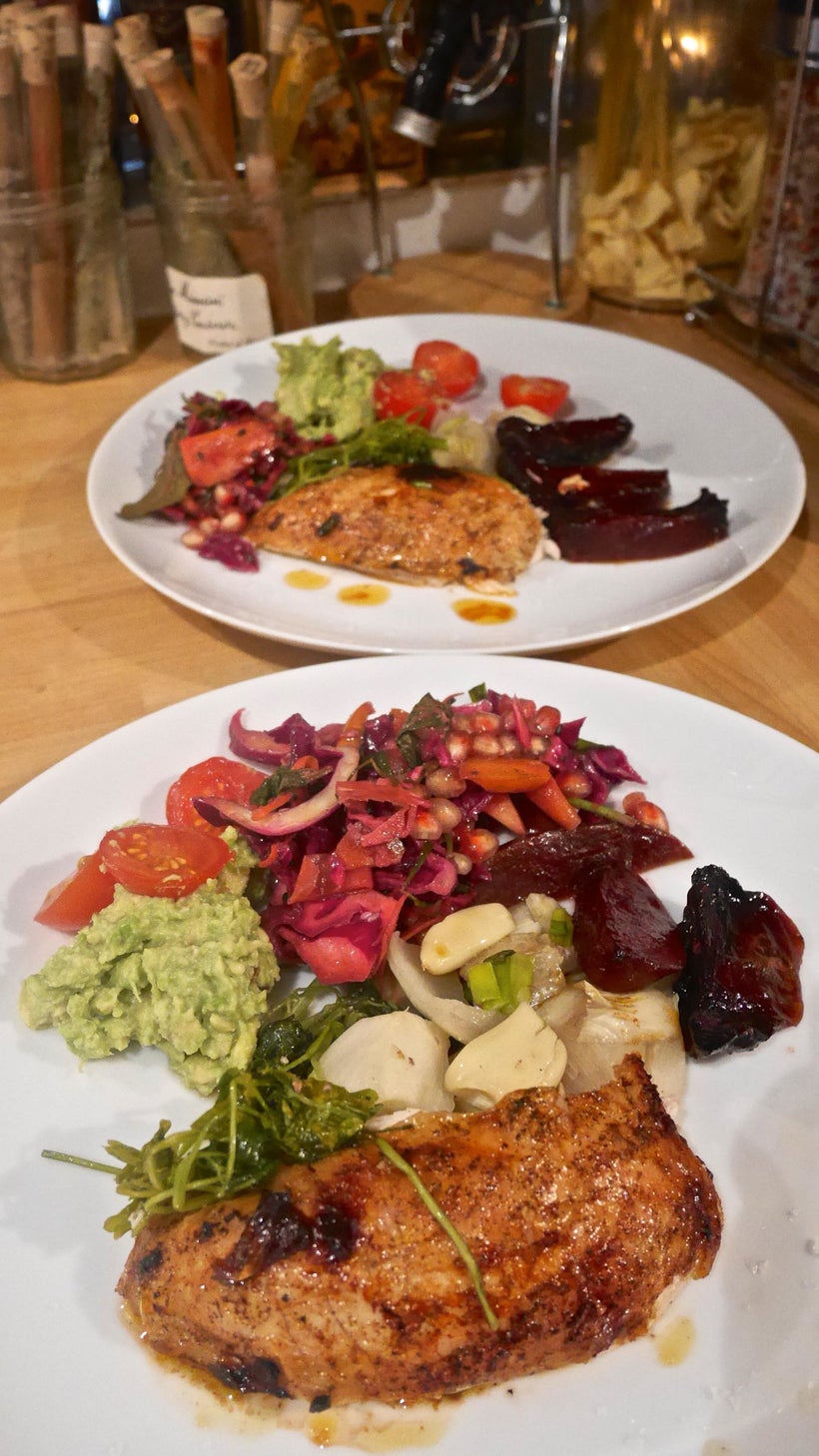 Every Sunday, I download a PDF, highlight key points, translate it into a Post-it shopping list, and go shopping. I'm surprised that this diet is extremely affordable. My weekly meat and fish expenditure for the week is about £12 (and from Marks & Spencer's no less), and I spend about £15 on herbs and vegetables. I already have a spice collection, so any spending on that front is minimal. I spend about 2 hours shopping and prepping, so this actually frees up time during my week; I'm stunned, and grateful.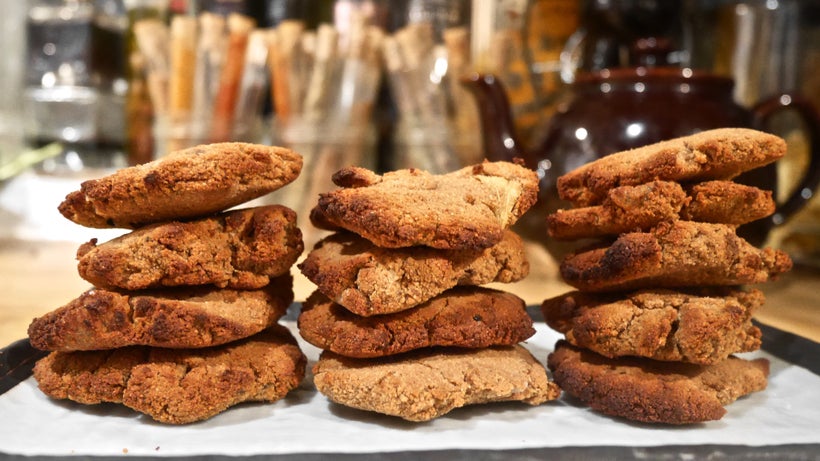 The spices dance on my tastebuds. I eat full, healthy meals, and once a week, I indulge in pasta on my Cheat Days to reset my hormones. And, there's a recipe for a weekly dessert too. The first thing I make on Day Zero is a spicy molten lava cake. "You're a genius, Nagina", I grin as I bite into it.
Nagina also gives us a guide on what foods to order when we're eating out, separated by cuisine type. It's godsent, because I dine out frequently.
It dawns on me that even though I've been on a general journey towards eating cleaner and being healthier for the past two years, I've been doing it out of fear. FOMO doesn't just apply to social events, holidays and the latest toys. Everytime I sip green juice, exercise or down supplements, I do it out of fear. Of bad skin, being fat, or dying of cancer. On this new journey, as I nourish my body everyday, I cannot help but start to treat my body with a new level of respect.
The food is too delicious not to.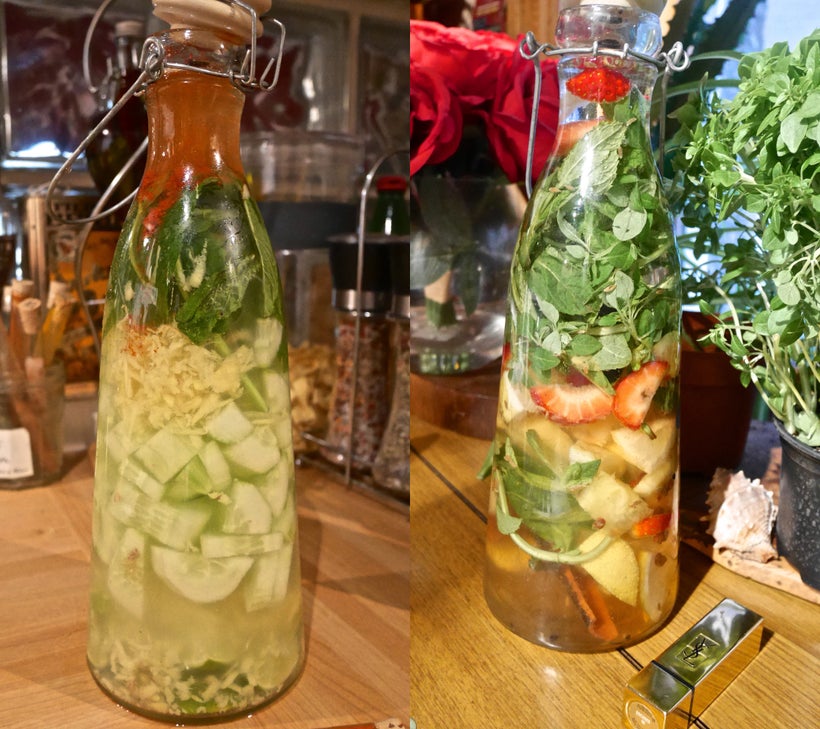 Every morning, I wake up and drink a gorgeous infusion. I start my day with joy.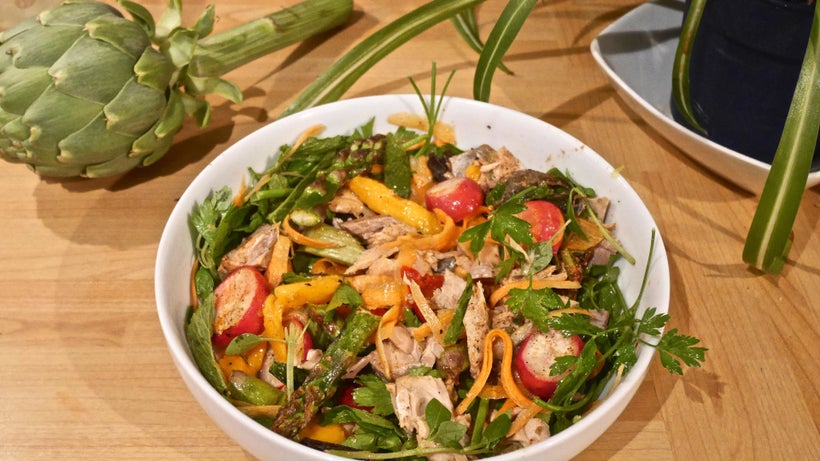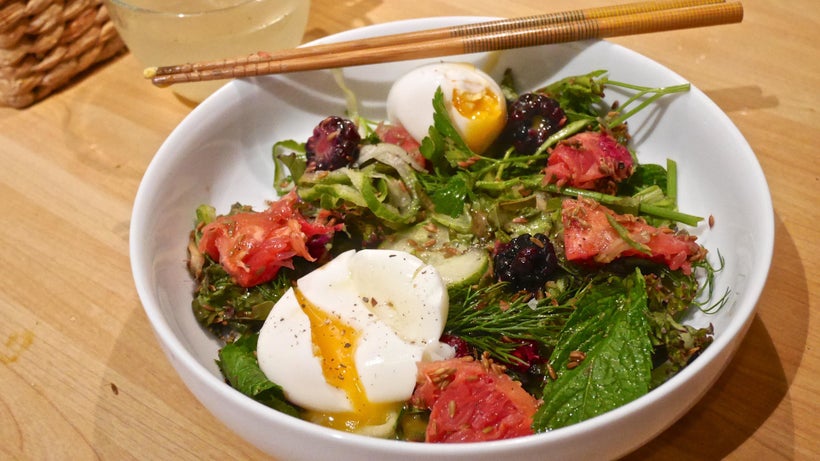 The salads are tasty and filling— as I chew slowly on baby spinach interspersed with mint leaves, feeling the flavour burst in my mouth, there's a real sense of joy.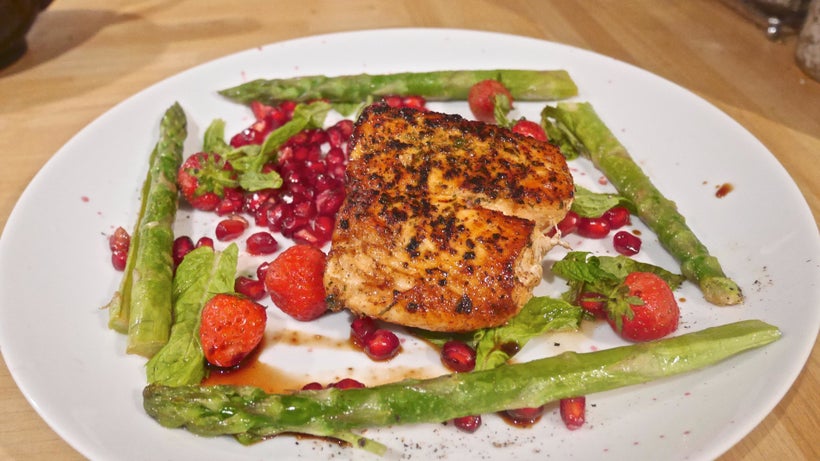 Everyday when I assemble my meals, I make art.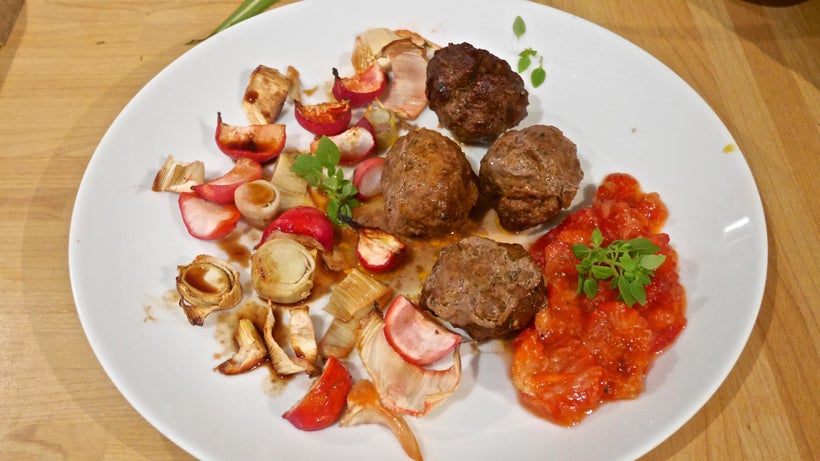 Then I eat art. Lovingly.
Bypassing overwhelm
There are a lot of recipes in every week's document, but I figure that's what it's all about— we're given a choice on what we dig, and to roll with it. To succeed, it's not about being obsessive. So, I choose the main meals I like the sound and taste of, and rotate them.
Every two weeks, there's a theme. The first two are about de-toxifying. The second for de-bloating. The third for fat-burning, and the last for toning. Each theme has certain must-use spices, herbs and vegetables, such as cauliflower for de-bloating. I ensure that I incorporate those into my meals. Then I buy any other vegetable or fruit that takes my fancy.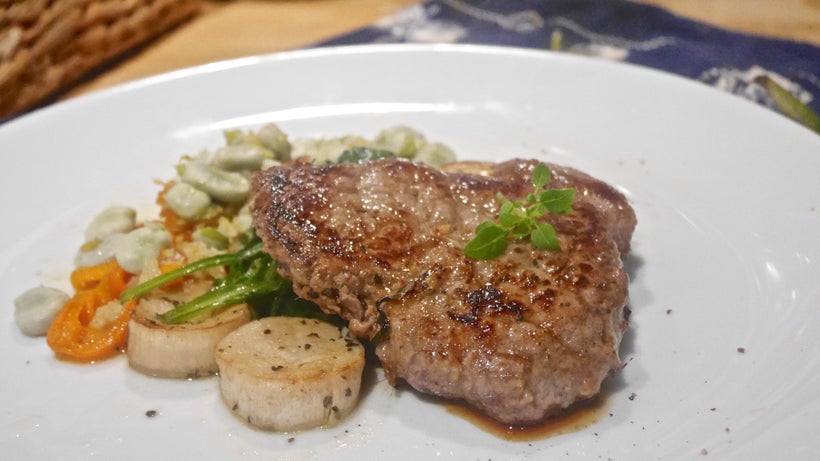 But there's much more choice in terms of everything else. On some weeks, I feel like burger instead of steak, so that's what I do. I swap out the white fish for salmon and trout. The space for creativity makes me happy.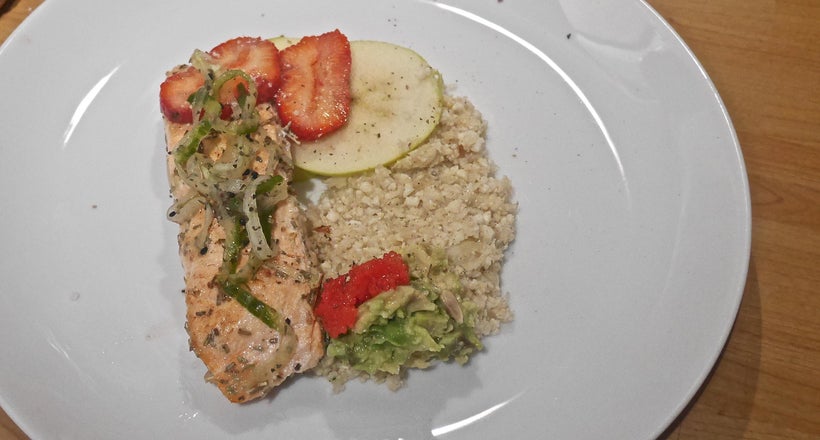 I feel like I can combine flavour profiles in a way I've never done before. So I uplevel it with more interesting condiments— grey salt with summer truffle, nutmeg-spiced coconut vinegar, ume shiso vinegar, etcetera.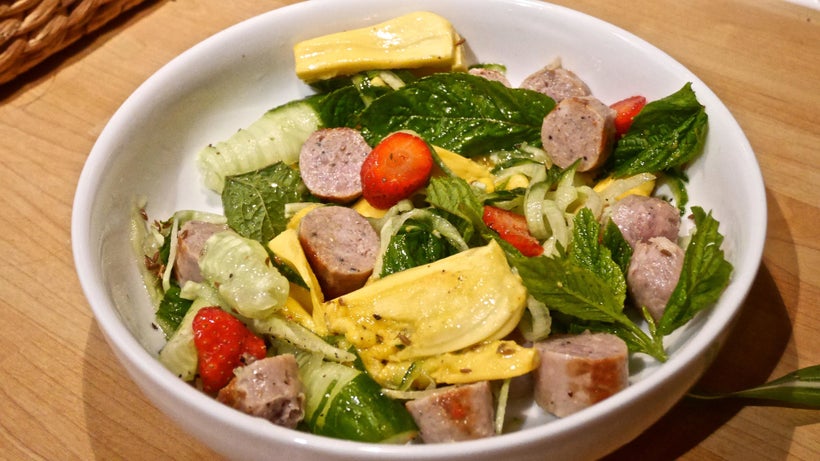 The results— beyond weight loss
The weight slides off, and the fats melt away. I can finally cremate those worries of having to buy an entire new wardrobe. Every week, my fellow Sisters and I chime about our progress. We post pictures of our meals with pride, and reflect on our experiences. Nagina posts her own food pictures too— we have an involved coach! It's a journey-in-spirit of women from around the world.
In spite of my terrifying personal situation, my skin starts to glow. I walk taller, and eventually walk into the local Domestic Violence charity for support, no longer feeling guilty for having my own back.
You see, it takes 28 days to form a habit. And I've grown massive muscles of self-love from my spice-based diet. I've reclaimed the parts of me I lost from sheer terror and confusion, and from the burden of keeping it all a secret for years.
By the time he shoves me twice in the stomach at 3am on a Monday, I've too much self-respect to even entertain the idea of 'making it work' or 'working through our issues'. On previous occasions when I've fled my property from fear, I was guilted into believing I abandoned him. This time, I realise that empathy for someone I love doesn't mean I abandon myself. So I pack up my entire life in eight hours.
It's a scary new chapter, full of uncertainty. Yet it's also ripe with possibility. Because I've been steadily loving myself, beginning with what I put into my body.
I've read experimental papers trying to prove how a certain therapeutic modality is responsible for changes in wellbeing— such as increases in happiness, decreases in anxiety and depression, or weight loss. But I've never really agreed with that, because in my work, I've witnessed how one change leads to a whole cascade.
For me, nourishing my body out of love has triggered a need to detoxify my life. And it's sustained because I have a mindlessly easy system to follow, and a support network. The journey of weight-loss can be lonely and overwhelming, and Spice Yourself Skinny takes care of that. And here's another disclosure: I'm doing this whilst eating chocolate everyday (Note: The good, ethical kind).
So on my 30th birthday, I wear a cropped top, sporting my new 25.5-inch waist and 49kg body, toasting my friends who have supported me through the past year. Because back then when they first discovered my situation, I couldn't work and saw dying as the only way out of that fog of confusion. I'm grateful to be alive, and grateful for my new body.
Because everytime I see it now, I'm reminded of how far I've come.
The lifestyle Spice Yourself Skinny has become
On previous crash-diets, I regained the weight quickly, because a restrictive diet is unsustainable for someone with food in her blood. I'm Singaporean after all— we greet each other with 'have you eaten?', and go on food pilgrimages.
Because I now get to eat full meals imbued with the intention to love myself, I release even more weight.
One evening, I remember my grey tweed dress. The one that I haven't been able to fit into for years, despite my crash-diets. Gingerly, I try it on. There's a triumphant Hallelujah! moment as I zip it up effortlessly. I find the blue corset-style belt I bought as a teenager— I'm stunned to realise it fits.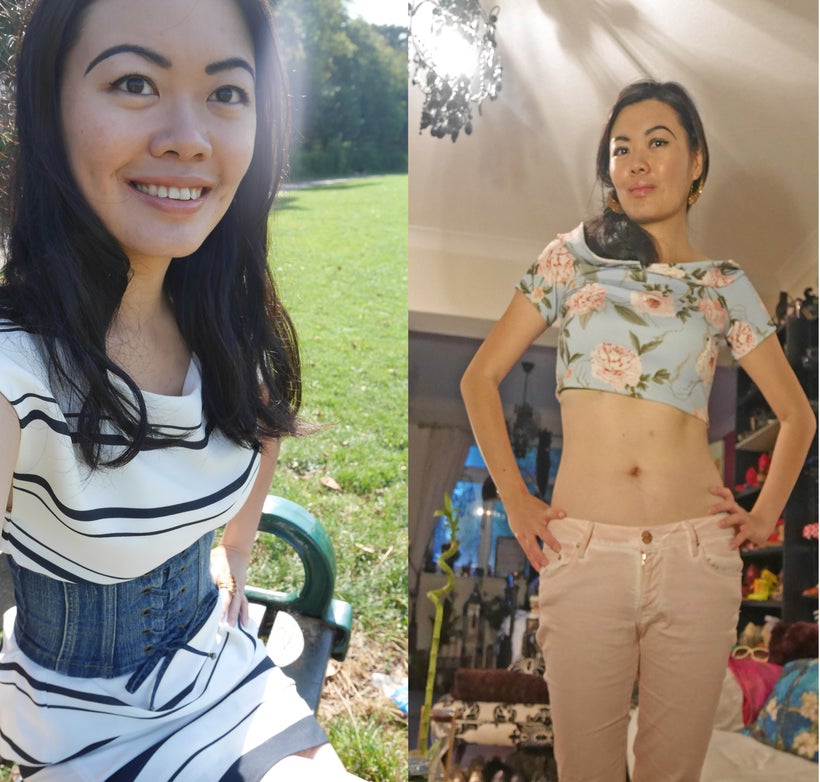 I start to exercise more, because I want to feel strong within my own body. Instead of my sporadic 7-minute kettlebell swinging sessions, I immerse myself in two half-hour workouts weekly. I figure it's time to add the cake and cheese back into my life— but this time, I no longer tip over into excessiveness or think "Screw it, let's eat two pints of icecream" just because I've finished a scoop.
Every Sunday, I bulk-prepare my salads— the flavours are getting even more creative— and I drink my spiced infusions every morning. I still don't own weighing scales; I don't think I ever will.
It's 1st October, and I'm shopping. There's a pretty polka-dotted dress, but it's a (US) Size 2. The last I checked, I was Size 4. I'm shocked that the Size 2 fits comfortably. I go home and measure my waist. It's 24 inches.
My energy levels are rocking. I'm building muscle and feeling stronger. And my body is in better shape than ever. Spice Yourself Skinny is the best USD$297 I've ever spent.
2016 has been a year of many changes and challenges, and regaining my teenage waist size of 24-inches was actually the simplest. In fact, it's been mindlessly easy.
Body Positivity vs Weight Loss— the twain can meet
I stand with the Body Positivity movement that we need to love ourselves the way we are. But where do we stand if we've crossed the line, and our bodies are the result of neglect and abuse?
For me, making that vow to take care of myself before the fat disappeared, was the start of my journey in real self-love. It's not a matter of going overboard or being obsessed, like Nagina says. "We should feel like it's our right to look and feel healthy, and not be overweight".
So if you feel ashamed or have been shamed for wanting to lose weight, I feel you.
As women, we're sometimes made to feel bad about wanting to look beautiful. I've heard the litany of disparaging remarks like "What makes you think you can have it all?", or "You're [AGE]. Learn to act like it and be happy about your body".
Nagina comments, "We deserve to live at our best, and our weight is a major driver for how we look AND feel. Your physical image is the first thing that others see about you, and often it can tell a story of how much one respects and loves themselves. A woman who is fit and in-shape shows that she puts herself in a high regard, and she is disciplined and focused, and that comes off immediately."
If this resonates with you, and you're looking to shed your weight without starving yourself or eating bland food, doors to Nagina's Spice Your Skinny Program have opened. I've a feeling it'll be the best USD$297 you'll ever spend.
It's 86 days to 2017. How do you want to end your year?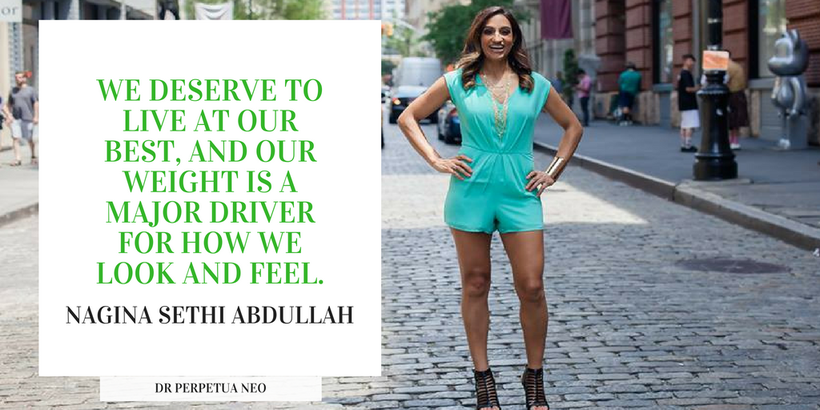 Disclaimer: This is a personal, independent, and unsolicited essay reviewing Spice Yourself Skinny.
REAL LIFE. REAL NEWS. REAL VOICES.
Help us tell more of the stories that matter from voices that too often remain unheard.
This post was published on the now-closed HuffPost Contributor platform. Contributors control their own work and posted freely to our site. If you need to flag this entry as abusive,
send us an email
.