Volunteering abroad is a concept that is mostly practiced by college and high school students during their gap year. The concept, however, is not just restricted to students, but many young adults and senior travelers take up volunteering during their travel expeditions.
More than a decade ago, a young brain conceptualized the idea of 'voluntourism' with a different approach altogether. Saurabh Sabharwal, a Delhi local lad, learnt about this concept of volunteer traveling and it didn't take much time for his entrepreneurial mind to see the wide opportunities in this field. He decided to foray into the segment of volunteer placements and that was the dawn of what we know today as "Volunteering Travel Solutions".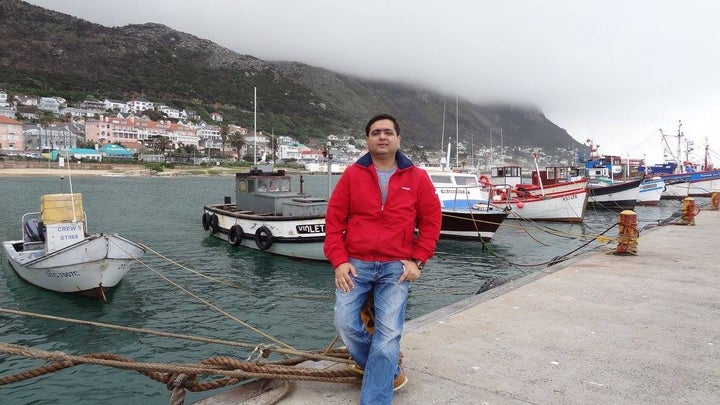 Those were the days when the idea of 'start-ups' was at it's infancy and not many knew about it. Funding and sponsorship were out of question altogether! But, that didn't let Saurabh get weak on his idea and he started on a bootstrap model with the savings he had from his time in Australia.
He started the operations with just two destinations; India and Nepal. He joined hands with small scale social organizations in India that ran short of resources (funding as well as skilled manpower) and needed support for continuous operation.
The idea was to provide regular resources to these NGOs in India who didn't get enough funding, so as to maintain their endeavors, while providing volunteer opportunities to overseas students and travelers to help them make a difference and learn about India.
This was just the beginning. Eventually, the operations spread through international markets and Volunteering Solutions started operating in different countries.
What started with India, and later in Nepal and Thailand, is present in over 20 different countries today. The parent organization is currently known as Volunteering Travel Solutions; a comprehensive travel experience while creating a difference in the community.
Teaching Programs, Child Care Programs, Medical & Healthcare Programs, and Women Empowerment Programs, are some of the major projects provided by Volunteering Solutions among various others. Apart from the general programs, VolSol also provides internship opportunities for Dental and Medical students in India, Nepal, Thailand, and Peru. Along with individual students and backpackers, VolSol also provides packages for corporate teams, universities and families.
Not only the entire service business of VolSol is web based, but the majority of clientele resides outside India, which makes it a unique firm with a prudent approach towards its business strategies. The company also has its own travel and tour package arm, which takes care of tour planning for everyone, providing a complete one stop shop experience for volunteering and travelling.
Today, VolSol has managed to place more than 11k international volunteers in different parts of the world and has executed around 702450 work hours to spread smiles among countless faces.
Volunteering abroad is a concept which is not much known in India, however it's a popular practice in US, UK, and other European countries. High school and college students take a gap year, during which they seek opportunities to serve abroad.
According to Mr. Saurabh Sabharwal (Founder of Volunteering Solutions) - "While the volunteers help build the community, educate unfortunate children, and provide assistance in several other social welfare causes, they get to not only witness but live the local lifestyle and understand the native culture better."
Popular in the Community