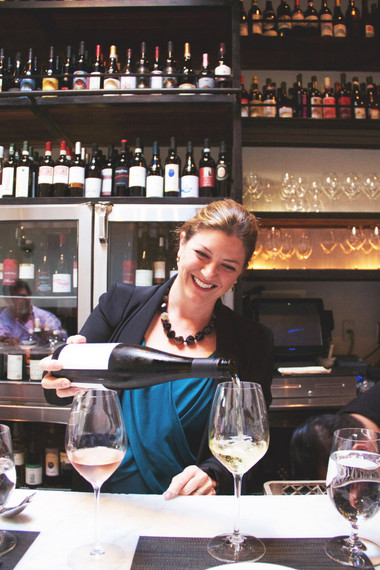 A16 is a warm and intimate restaurant in San Francisco's Marina district. It's known for authentic Neapolitan pizzas made in the traditional pizzaiolo style: crusts blistered in a wood-fired oven, with a few simple toppings that showcase the freshest local ingredients. It's the kind of place locals come again and again -- where you can stop in for a quick bite, or stay for hours sharing pizza, pasta and carafes of wine with friends.
It is not, at first glance, a restaurant you would expect to have a James Beard Award-winning wine program.
"I've always thought that we are such a smaller neighborhood restaurant," says Owner and Wine Director Shelley Lindgren, who was honored by the James Beard Foundation this year with the Outstanding Wine Program award for her work at A16. "To have so many supporters nationally that voted for us and think that it's James Beard Award noteworthy -- it was really exciting."
The tome of a wine list at A16 showcases southern Italian bottles, along with California wines, meant to complement the restaurant's rustic Italian cuisine. Instead of the usual Barolos and Brunellos, you'll find lesser-known grapes like Fiano and Nerello Mascalese.
It's an incredible learning opportunity for guests, if they're up for it. And it's certainly a departure from the typical fine-dining world of sommeliers and wine programs, which almost always revolves around France.
We caught up with Shelley at the restaurant, where she stopped by after a run with her dog Georgie (appropriately, he's an Italian Spinone, commonly bred for truffle hunting) and joked about all of the nominations she received before actually winning the Beard Award. She walked us through the origins and evolution of the wine program, how she works with producers, and how she guides guests to their perfect bottle. Here's how she built one of the most important and groundbreaking lists in the country.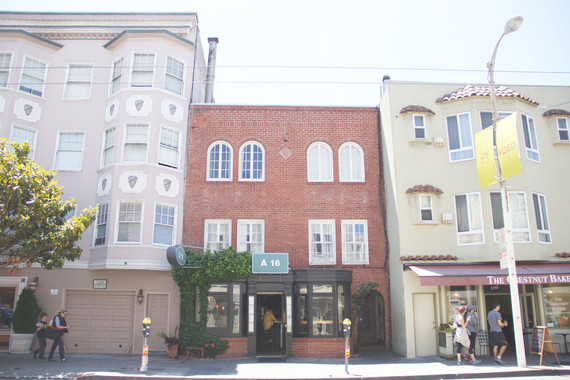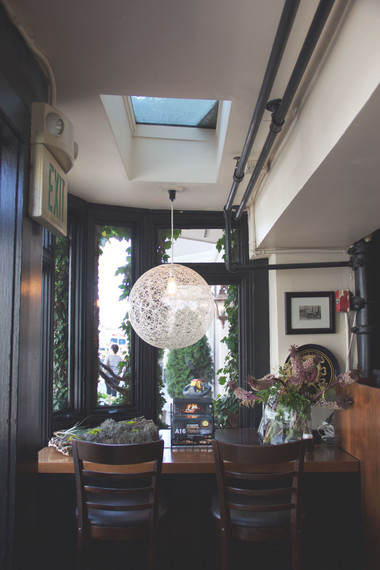 Keep Learning, Keep Teaching
"I've always enjoyed work," says Shelley with a shrug. "I still enjoy work."
That's obvious from the way she splits her time between her restaurants, which include A16 and SPQR in San Francisco and A16 Rockridge in Oakland. She's also a mom, and her husband Greg owns three bars in the city. Between the two of them, there's not a lot of down time.
Shelley began working in restaurants as a teenager and put herself through college by working full time at Fleur de Lys. She majored in English Writing and earned a minor in Biology, but she always gravitated back to food and wine. She took the sommelier exam while she was in college and later attended culinary school at Tante Marie's Cooking School, where she went on to teach wine classes.
Her wine team consists of four people who bridge roles between sommeliers, servers and managers. They hold weekly wine tastings as a team of eight (including reps from all of the restaurants) and Shelley makes sure everyone learns how to do inventory and ordering, how to put away wine, and how to think about wines by the glass. She is constantly looking for ways to fine-tune the staff's education.
Over the years she's sponsored more than 30 sommeliers in the front of house and kitchen management teams in her restaurants, and she's sent some of them to Italy to continue their wine educations.
She's currently in the process of writing a new book all about southern Italian wines, out next year. "I feel like I'm just getting started, even though it's been over 11 years."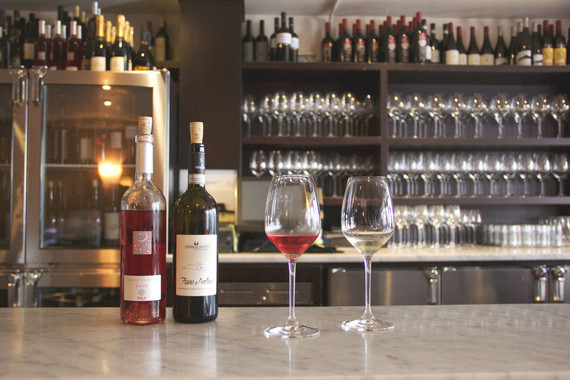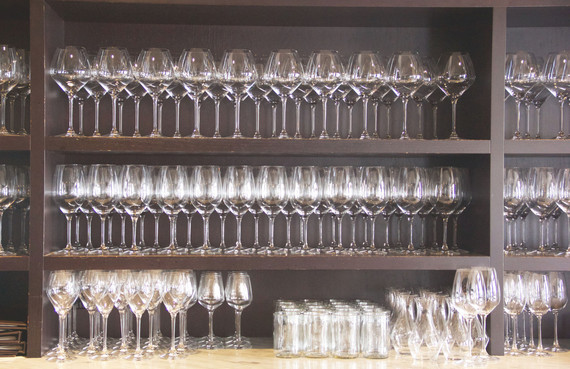 Once Shelley and her business partner Victoria Libin decided on a culinary concept for A16 -- Neapolitan pizza -- they went to Naples to visit wineries and start building a wine list.
"I had already fallen in love with Italy and the way you can go and eat local, drink local, and it all works," she says.
Keeping the wine regional as well, they sought out the most important producers in Naples. But when she got back to San Francisco, Shelley realized there were many wines in the producers' books that she hadn't tasted -- and that most people never tasted because they weren't Barolos and Brunellos, the wines that most buyers wanted. Shelley asked to taste them. And they were great.
"They went with our food and the price was really affordable, and they were available. Because we were able to get a few strong producers, it kind of went from being an all-Italian wine list to, I think we can make a southern Italian wine list happen."
Shelley and Victoria built A16 on a budget, and wine was the last part of the inventory they brought in. Cost was paramount. A16's very first wine list was so inexpensive that Shelley's friends told her she needed to raise the prices or she'd go out of business.
"People were almost giving us the wine," she laughs. "A couple of original co-workers were blackmailing me with that first list that I had stapled together."
Now the same wines sell for five times the price they were then, because awareness has grown and quality has improved. "Our timing of opening was right in line with this huge renaissance of southern Italian wines," says Shelley.